May The 4th Be With You Teaser Trailer!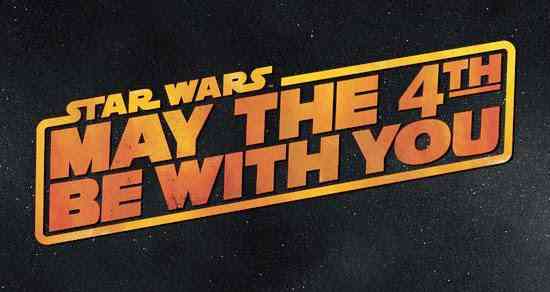 Okay, so maybe not a teaser trailer . . . exactly. But to get you into the Star Wars Day spirit (like we really needed to do that) we present some May the 4th teasers.

Over the years May the 4th has become internationally known as "Star Wars Day." And this year Disney, the proud owner of Lucasfilm Ltd. and the Star Wars franchise, plans to celebrate the day like never before! Disney, the company that has become synonymous with "family-friendly" entertain-ment, has announced that they've planned a whole slate of deals and events across the country as well as the internets. Collectors get ready!



First up, Amazon.com has opened a Star Wars Store in honor of May the 4th. Aside form the hundreds of Star Wars items they normally carry, Amazon is offering Exclusive Star Wars Rebels T-shirts in several cool designs. Be one of the first to grab these bad boys!



Next up, check out a Disney Store near you for special in-store deals and promotions. The first 100 people in the store on May the 4th will receive a FREE Star Wars pin! Also, Disney Stores have fun activities planned for the kids only on May the 4th!!! But they haven't forgotten those of us who don't live close to a store as you can check out their online store for great deals and exclusive items!




Last, but not least, take in the Star Wars Legion Exhibition if you happen to be somewhere near the Los Angeles area — Stormtrooper helmets re-imagined by celebrities! How cool is that?!



Don't forget to check out the Official Star Wars website for a complete list of deals and promotions from Hallmark, Lego, Sideshow Collectibles and more! And don't forget to follow the Official Star Wars YouTube channel for even more excitement, as they've promised more videos, leading up to the big day!




In related news, Disney also has announced that they are releasing a series of interactive game Apps called "Star Wars Journeys" that takes users through each of the previous episodes to culminate with an Episode VII App in 2015. Check out the full article, as well as a demo video, at Forbes.com.