Happy Birthday, George!!!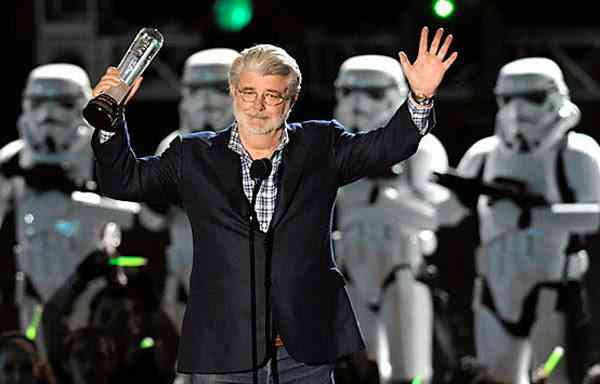 What else can be said about genius? I'll attempt to try —
Genius has been incarnated in a man named George Lucas. It goes without saying that he has touched the lives of millions of people worldwide with the gift he gave us, called "Star Wars." He has brought us, the fans, together as one, giant, global, and definitely dysfunctional, family. But we're still family nonetheless. When we meet a stranger who wears a Star Wars T-shirt, that flag of loyalty, or proudly displays Star Wars ink, we instantly recognize them as family. He has done what no other world leader has been able to do. That is genius. And Mr. Lucas, has entertained us, and speaking personally, educated us through his exploration of mythology like no other person on the planet. That is genius. And, perhaps most importantly, "Uncle George" fought his own war against Hollywood in order to change the movie industry and the Hollywood Blockbuster forever! That is genius!
We at starwars7news and all the fans around the world wish Mr. George Lucas a very Happy Birthday on this momentous seventieth year!