'LEGO Star Wars Terrifying Tales' Creators Talk Behind The Scenes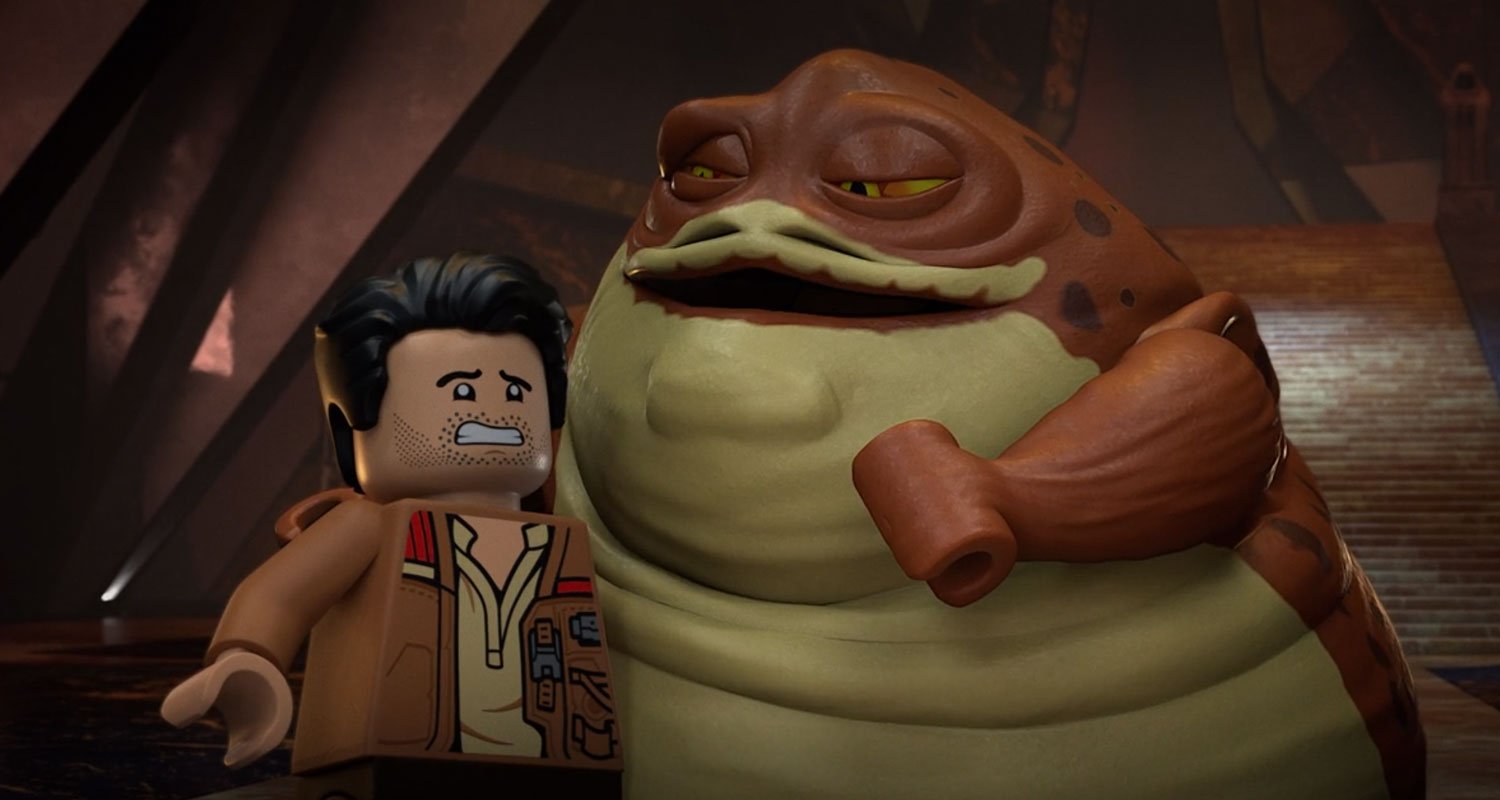 LEGO Star Wars Terrifying Tales released on Disney Plus this week, and the director and executive producer have spoken about how the Halloween special came to be.
In an interview for StarWars.com, executive producer Josh Rimes spoke about the thinking behind doing a Halloween special in particular for the next big LEGO Star Wars project after Life Day. This involved searching for inspiration from specials the team had watched during their childhood:
The idea to do a Halloween special sprung directly from the LEGO Star Wars Holiday Special and all the success that came of that on Disney+. Much like holiday specials of the past, we started thinking about, 'What else from our childhoods do we remember?' And it was very natural to go to Halloween.
Director Ken Cunningham had also helmed last year's Life Day special, so he has experience with the specific tone that LEGO Star Wars needs to hit. He spoke about his relationship with Star Wars, and what inspired him to come back and do another special:
I was 10 when Star Wars came out. I probably saw it in the theater 20 times. I was a huge Star Wars geek as a kid. Still am. But that was really seminal for me. So when the opportunity came up to do the Holiday Special, it was kind of a dream come true. And then in terms of horror films, I was like, a teenager in the '80s. At that point in my life, I was watching a lot of that stuff. Lost Boys was big for me, Poltergeist. A lot of these films. And then, from a filmmaking standpoint, to be able to open that up and play with it was really cool.
Some fans may have spotted the first terrifying tale was named The Lost Boys, presumably as a nod to the 80s horror film that Cunningham mentioned. Other classic horror projects that they looked to included It's the Great Pumpkin, Charlie Brown and The Simpsons' Treehouse of Horror, which clearly did inspire Terrifying Tales. One of their biggest priorities was making sure that the scary moments were balanced out with plenty of humor, just like those other examples, to make sure that parents and children could enjoy it together.
Fellow executive producer Jason Cosler went into more detail about how they made sure the show never went overboard with the horror elements, given that their target audience is children:
As an employee of The LEGO Group I always have my 'LEGO hat' on for any piece of content I'm involved in to make sure things don't go too far, and you know it when you see it.

Our core audience will always be kids. But I think kids are also smarter and more sophisticated than we give them credit for, too. All that said, I think kids like to be scared a little bit! Once they realize there's nothing to be scared of, it becomes kind of fun.
Director Cunningham agreed, revealing that they would try and interpret things from the audience's point of view:
It's just always paying attention to that, not pushing too far with it, and always trying to look at it from an audience point of view. And I've got an 11-year-old daughter who's sensitive to stuff, so for me, that's kind of always my gauge. I try to put myself in her point of view and filter stuff through that.
The creators made sure that each of the three tales were set during each of the three different Star Wars eras: the prequels, the original trilogy, and the sequel trilogy. Cosler spoke about which classic horror stories inspired each of those tales:
It was a lot of fun! It didn't take long for us to agree on what each of the three sub-stories should pay homage to given the characters we are using. The first story with the Knights of Ren fits perfectly with The Lost Boys given the group dynamic, the second story with Maul and Grievous is an homage to Frankenstein, and the last story with Luke and Vader is an homage to The Monkey's Paw and a little Twilight Zone.
Rimes pointed out that these influences were all meant to impact the characters in Terrifying Tales' present day storyline, as well as being entertaining stories in their own right.
All those tones really add up to something special. To something that really affects our characters in Vader's castle in an interesting way.
Some eagle-eared fans might have noticed that Ren in The Lost Boys is played by Christian Slater. It's surprising that such a big actor would be cast in a LEGO special, but attracting Slater was easy, since he's already a big Star Wars fan.
We knew Christian has always been a big Star Wars fan and has loved what we do in animation. This was the perfect opportunity to bring him in and let him have some fun. Ken did such a great job stylizing "The Lost Boy" that you really feel the appreciation for movies like The Lost Boys and other '80s horror movies, synth-pop training montage and all. So we asked ourselves, 'Who's a great '80s icon?' And Christian has such an amazing voice, that it felt so right for someone intoxicating and scary, but also just really cool, for Ren.
Terrifying Tales' villain Vaneé was played by Tony Hale, who is likely most well known for his work on Arrested Development and Veep, but his performance was a lot closer to Dr. Psycho in Harley Quinn, only a lot more family friendly. According to Cunningham, Hale had a lot of fun in the role and really enjoyed watching the actor at work:
Watching him in the record, the way he physicalizes things, that really informed a lot of the way we approached [Vaneé] in animation. It was great.
The creative team are delighted that Star Wars fans finally have a Halloween special to call their own, after the concept has been done so well for many other properties over the years. Rimes hopes that the special is popular enough that fans will sit down and watch it every year.
This is very special for us. We hope this becomes a perennial event on Disney+, where families can get together every Halloween and watch this.
Cunningham agreed, as when he was younger, he would rewatch some of his favorite holiday specials at the appropriate time of year.
Back when I was a kid, that was the thing. They had these holiday specials and you grew up with that. That seems to have fallen away at a certain point, I'm not really sure why. It's pretty cool to be able to give that to a younger generation.
Finally, Cosler reiterated the importance of the Halloween special for him:
It means the world to me. Knowing that this is out now and it has the possibility of becoming part of someone's, or part of a family's yearly Halloween tradition is something very special. When the Holiday Special came out last year, I had several friends text me pictures of their kids in front of the TV watching it, telling me that it was their first introduction to Star Wars. That's pretty cool, that's special. Maybe that happens with this one, too.
LEGO Star Wars Terrifying Tales is out now on Disney Plus. We felt it was an entertaining LEGO special, with fun stories that balanced some spooky moments with plenty of fun and laughs for the whole family.
Josh is a huge Star Wars fan, who has spent far too much time wondering if any Star Wars character could defeat Thanos with all the Infinity Stones.