Dominic Monaghan Joins the Cast of Star Wars Episode IX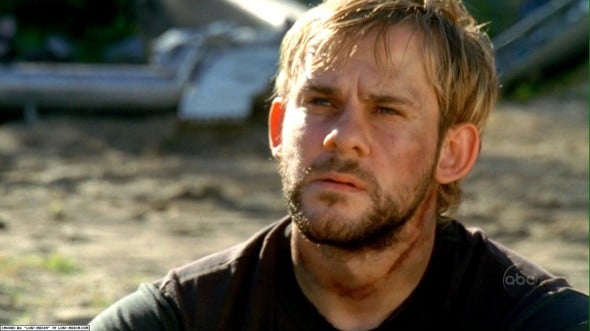 After adding Felicity's Keri Russell to the cast, director J. J. Abrams is looking to hire another actor associated with one of his previous works to the cast of Star Wars Episode IX – namely, Dominic Monaghan of Lost fame.
According to Deadline, Monaghan is officially joining the cast of Episode IX. While details of his role are currently unclear, the fact that this is being announced relatively early in production suggests that it will be somewhat sizable. Monaghan teased his involvement with the film minutes before the story went live:
Seems apropos @starwars @ragandbone #becurious https://t.co/UIHoPh6Iou pic.twitter.com/BRp37al47a

— Dominic Monaghan. (@DomsWildThings) August 24, 2018
Monaghan portrayed Charlie Pace in Lost, one of the show's many important characters who appeared in 65 episodes of the series that J. J. Abrams executive produced. Monaghan previously threw his hat into the ring of potential Star Wars actors back when J. J. Abrams was confirmed to direct Star Wars Episode VII: The Force Awakens, but he didn't get his chance then; now, that's clearly changed, and he's pretty thrilled about it. When Deadline asked for a statement, Monaghan said the following:
"The Galaxy Far, Far Away has had almost as much influence as the one I live in, so I am delighted to be involved."
Aside from his role in Lost, Monaghan is well-known for portraying the Hobbit known as Meriadoc "Merry" Brandybuck in Peter Jackson's The Lord of the Rings trilogy of films. Some of his other credits include a supporting roles in the movies X-Men Origins: Wolverine and Netflix's Mute, along with a major role on NBC's FlashForward. He also serves as the host of his own nature documentary show, Wild Things with Dominic Monaghan.
Also worth mentioning is that, years ago, Monaghan was rumored for a role in The Force Awakens as a Jedi. If those rumors were true when the film was in the planning stages, perhaps it's not just Rey that's the last Jedi…
Star Wars Episode IX will be released on December 20, 2019. Its cast includes Mark Hamill, Adam Driver, Daisy Ridley, John Boyega, Oscar Isaac, Billy Dee Williams, Lupita Nyong'o, Domhnall Gleeson, Anthony Daniels, Jimmy Vee, Kelly Marie Tran, Joonas Suotamo, Billie Lourd, Naomi Ackie, Richard E. Grant, Keri Russell, and Dominic Monaghan. Archive footage of Carrie Fisher will also be utilized.
Grant has been a fan of Star Wars for as long as he can remember, having seen every movie on the big screen. When he's not hard at work with his college studies, he keeps himself busy by reporting on all kinds of Star Wars news for SWNN and general movie news on the sister site, Movie News Net. He served as a frequent commentator on SWNN's The Resistance Broadcast.