Henry Golding Talks 'Star Wars Visions' and 'Star Wars' Franchise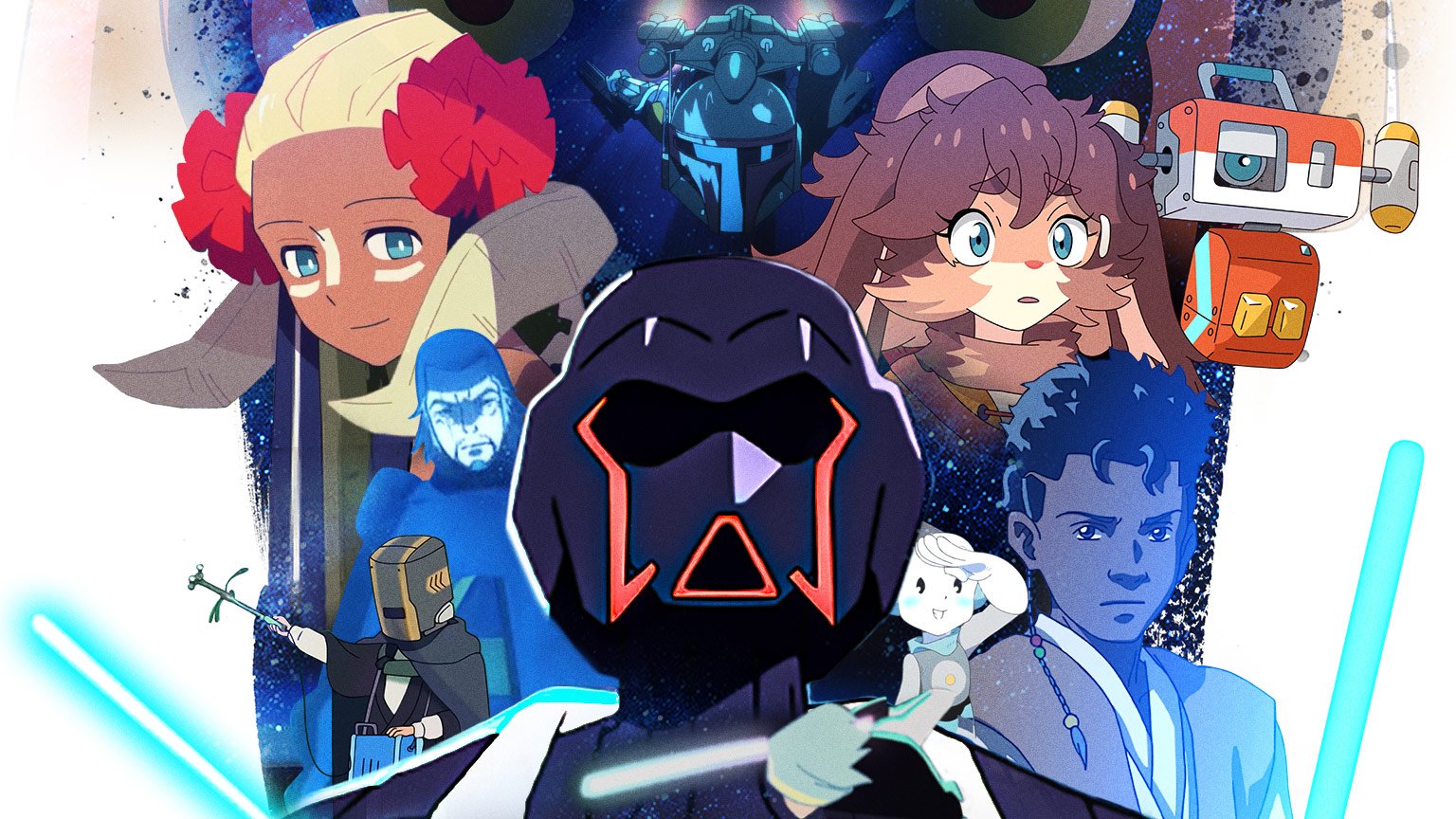 Star Wars Visions debuted on Disney Plus ten days ago, and it's still being talked about. In particular, Henry Golding did an interview with Collider in which he gave a lot of behind-the-scenes details about the show and his episode in particular. Golding voiced the character of Tsubaki in the short Akakiri, the last one of the series, as part of the English voice cast. Yu Miyazaki voiced him in the original Japanese version.
When asked how his involvement with the show came to be, Golding said:
"Wow. I think I was actually in London, filming for Netflix's Persuasion, the Jane Austen adaptation. And I think one of the Disney reps sent word to one of my agents in LA. And it was just a no-brainer, of course. There's no doubt I'd be on board — when they wanted me, I was 100 percent. So, I mean, I love this format and how kind of transformative it is, I think, for the … I suppose for not only the series, but the whole ecosystem of Star Wars. This takes everything in such an amazing spin. And I'm a huge anime fan. So doubling up, I was jumping at the chance, to be honest."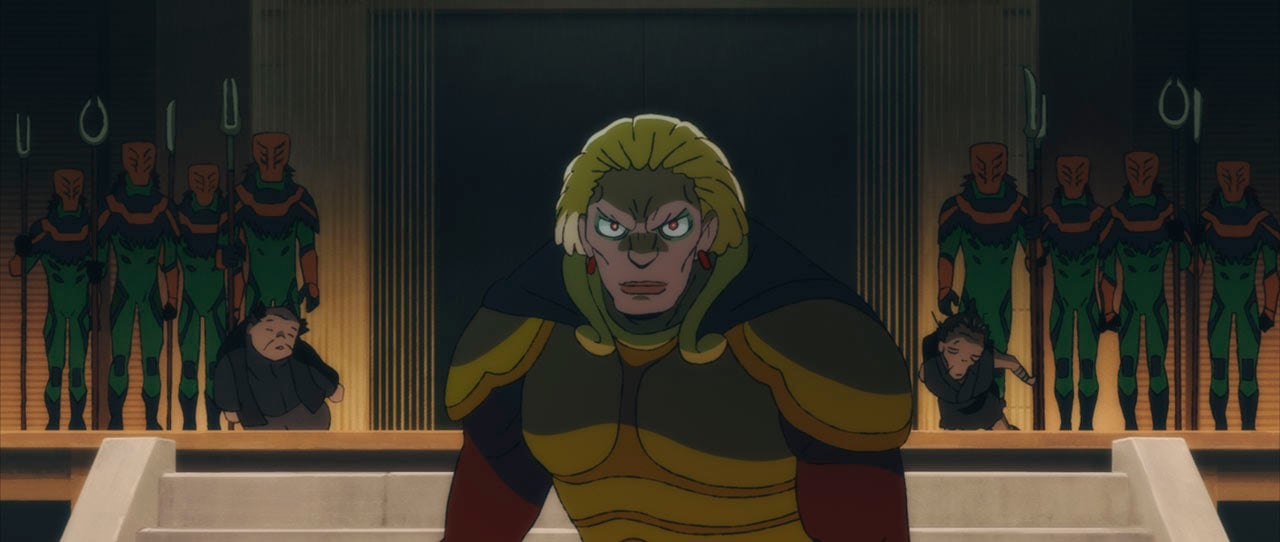 Akakiri stood out inside the whole Star Wars Visions landscape as being an episode where much backstory was left off the screen. It seems like a particularly hard task for an actor to jump into, so here's what he had to say about it:
"Yeah. I mean, that's the interesting thing especially with this particular episode is that this so much off screen and so much backstory that you don't kind of see, but obviously interpret through this kind of window into this reality, like the backstory with Misa and Tsubaki. What I got is kind of the scripts in general. And also, they were kind enough to send over some of the visuals prior to actually going into the studio. And so, I could feel out the character and give what I think would kind of match and suit with that particular character."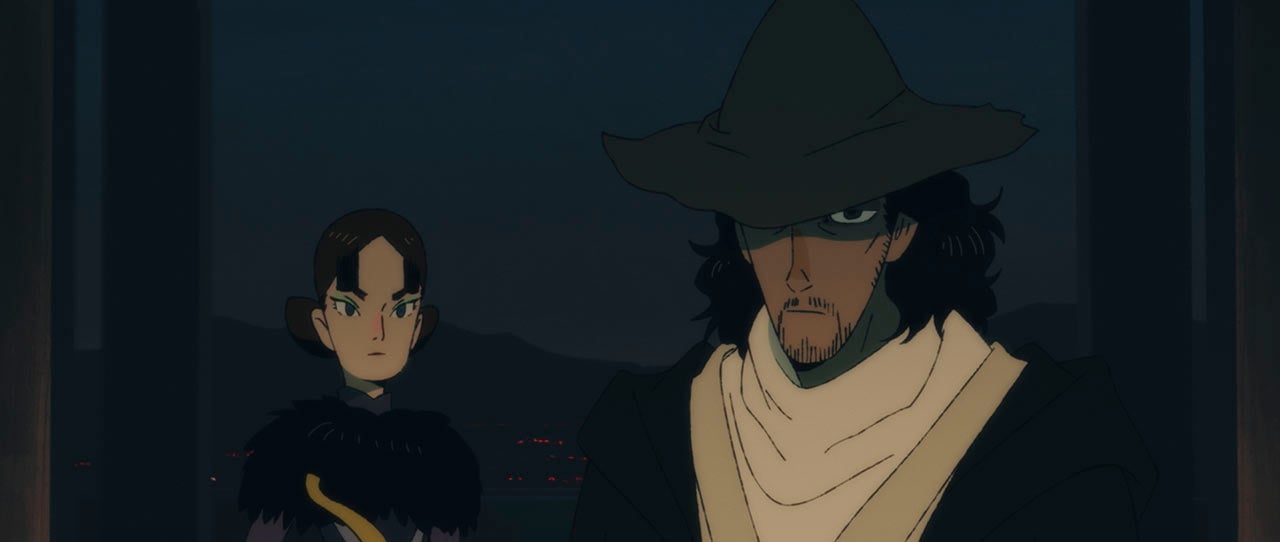 Golding then confirmed that he pulled a British accent in the episode, and apparently, he did it as an homage to Obi-Wan:
"Yeah, it's pretty much British. And I think that was sort of my homage to when everybody was kind of British, when watching all the old sort of older Star Wars films and things like that, especially Obi-Wan Kenobi and the classics. So for me, it was it was a nice little nod to that world.

[…] To be honest, they didn't give much direction at all, in terms of how we wanted to read it."
He also told Collider that he's watched all the episodes by now, and that The Duel was the one that stood out to him the most. And then, he went on to talk about the franchise as a general, which he is a fan of:
"I was a pedestrian fan. I know how deep Star Wars goes, so I no way want to challenge the fandom. But of course, I watched every film and read some of the comics, and grew up with Knights of the Old Republic, video games and things like that. I love that kind of world, in which they explore outside of the Skywalker legacy, and so for me, to see something new and kind of envisioned by these amazing anime creators, it was so exciting for me, because we've been following this legacy of the storyline so far, but I think it's exciting to see the bigger picture of Star Wars and where Disney wants to take it in the future."
He was asked to follow up on his comment on life beyond the Skywalker saga:
"I mean, it's an endless, endless sort of opportunity to tell other stories and to tell other little pockets and corners of the universe, where perhaps the empire had never reached, or just a different time and a different place. There's so many stories that can be told. I love that. I think as a Star Wars fan, you have to be excited. You're on the precipice of big change. I think, especially with the response that Visions have had, of how refreshing it's been… It's given you a glimpse into what could be, now that they decided to expand."
About the ending of his episode, which had some dark tones, he said:
"Yeah. I mean, it's definitely reminiscent of the previous story of Anakin and Padme. And it kind of has that story essence. But I think it definitely was unexpected for a lot of viewers and things. And that moment Tsubaki is like, "Yes, my master." Oh, man, recording those voiceovers, I literally was just like, "What?" So yeah, it was such a great twist and quite an impactful episode, so different to the rest, where there's huge visual flare and massive combat sequences. But this one has had a lot of heart and a sacrifice."
About his possible return for any other Star Wars project, Golding said he'd be on board:
"I feel as though we've only touched the whole sort of Star Wars as a kind of potential, I suppose, world to kind of live in as an actor. With everything that's happening with Disney+ and how much potential there is, I'd love to come back in something much bigger and more impressive. Yeah, I mean, it's such exciting times. Which kid in their right mind didn't want to be a Jedi growing up? So I guess it's finding the right storyline, or it's creating a story. Like we've been discussing, the possibilities are literally endless. But yeah, who knows? I'd definitely be up for the challenge."
This is not the end for Star Wars Visions content though. Whether or not a second season will happen eventually is up in the air right now, but we are getting more content from these characters in a few days, in particular, through the Ronin novel, out on October 12th, which will act as a prequel to the short The Duel. Stay tuned for our review of that book!
Miguel Fernández is a Spanish student that has movies as his second passion in life. His favorite movie of all time is The Lord of the Rings, but he is also a huge Star Wars fan. However, fantasy movies are not his only cup of tea, as movies from Scorsese, Fincher, Kubrick or Hitchcock have been an obsession for him since he started to understand the language of filmmaking. He is that guy who will watch a black and white movie, just because it is in black and white.