Disney and Lucasfilm Announce "Bring Home the Bounty" Merchandise Campaign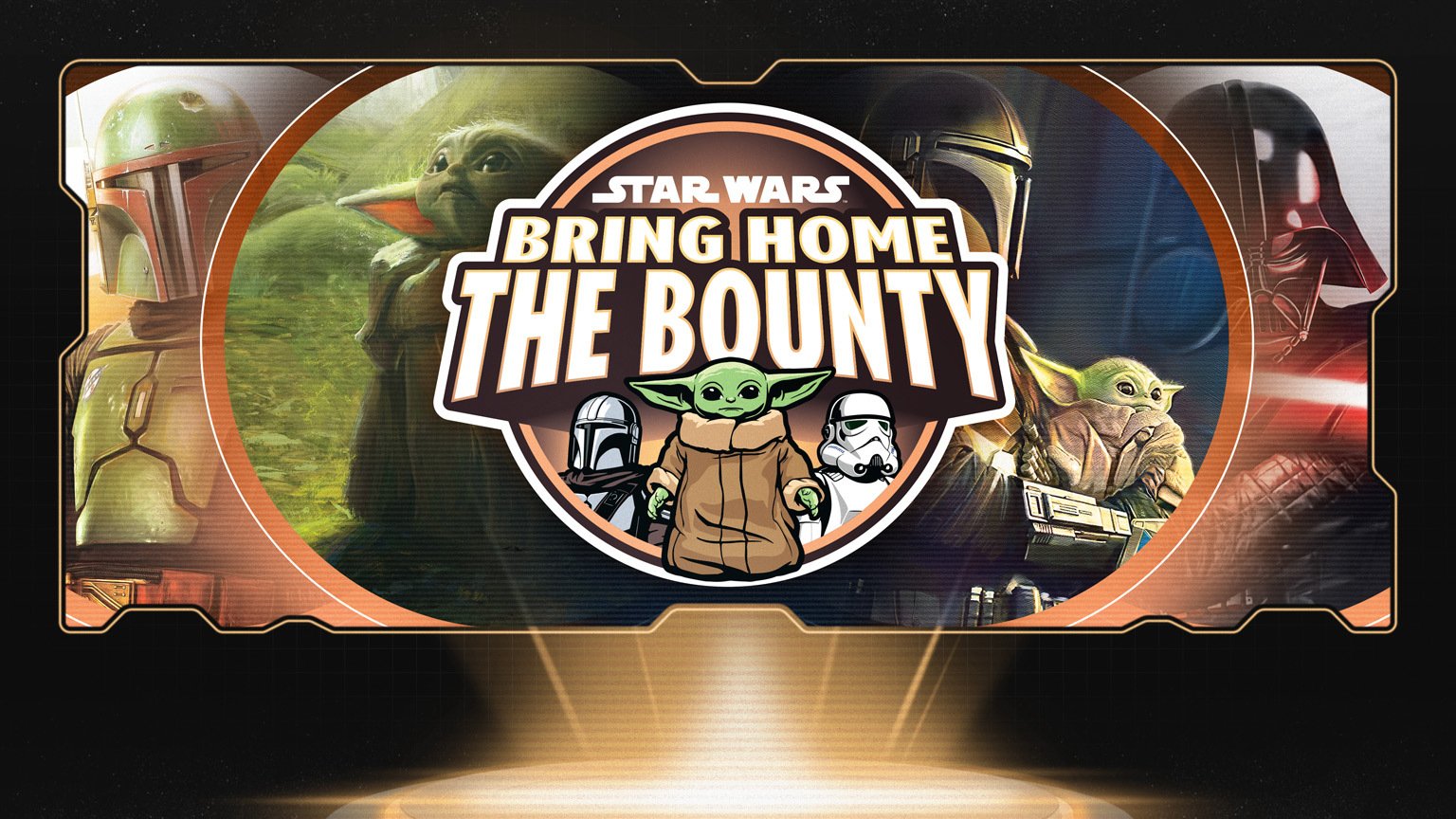 Today, Disney and Lucasfilm announced a new campaign named "Bring Home the Bounty," which will feature new toys, merchandise, books, video games, and more; they will be announced every week for the next 12 weeks. The last one will be on December 28, the day before the release of The Book of Boba Fett.
That series will serve as inspiration for some of the products, but references to all the movies as well as the rest of the shows, including Visions, The Bad Batch, and The Mandalorian are to be expected. Paul Southern, Senior Vice President, Franchise & Licensing at Lucasfilm said in a statement to StarWars.com:
"With the Lucasfilm 50th anniversary coming to a close this year, we wanted to find a way to celebrate all of our beloved characters and stories from the classic to the new and everything in-between. There will be something to excite every Star Wars fan this year with such a wide assortment of items to enjoy and engage with, whether fans are adding to their own collections or scouring for the perfect gift."
On that link you can also check out some of the products announced today, which marks Week 1 out of 12. The entire list can be found here, and it includes Ahsoka, Grogu, and the Mandalorian-inspired sunglasses from DIFF, K-2SO and Moroff Funko Pops, and a Lucasfilm 50th Bomber Jacket by Her Universe.
The StarWars.com article also included:
And this week only, watch out for a Jawa sandcrawler on the streets of New York City and Los Angeles as UPS vehicles on select delivery routes will be outfitted to resemble the huge treaded fortresses used by the Tatooine scavengers. Play along and enter the Star Wars Spot the Sandcrawler Sweepstakes on the Disney Products Instagram page for a chance to win Star Wars prize packs from shopDisney.com. See official rules and learn more at StarWarsSpotTheSandcrawlerSweepstakes.com*.
Take a look:
Great gear from a galaxy far, far away could soon be yours!

Shop "Bring Home the Bounty" toys, apparel, action figures, accessories, books and more here: https://t.co/tM3Zx3dT32 pic.twitter.com/2Ne5EpbgE2

— Good Morning America (@GMA) October 12, 2021
For more details, check out BringHomeTheBounty.com, where every Tuesday new products will be announced.
Miguel Fernández is a Spanish student that has movies as his second passion in life. His favorite movie of all time is The Lord of the Rings, but he is also a huge Star Wars fan. However, fantasy movies are not his only cup of tea, as movies from Scorsese, Fincher, Kubrick or Hitchcock have been an obsession for him since he started to understand the language of filmmaking. He is that guy who will watch a black and white movie, just because it is in black and white.