The History of George Lucas in 'Star Wars' Action Figures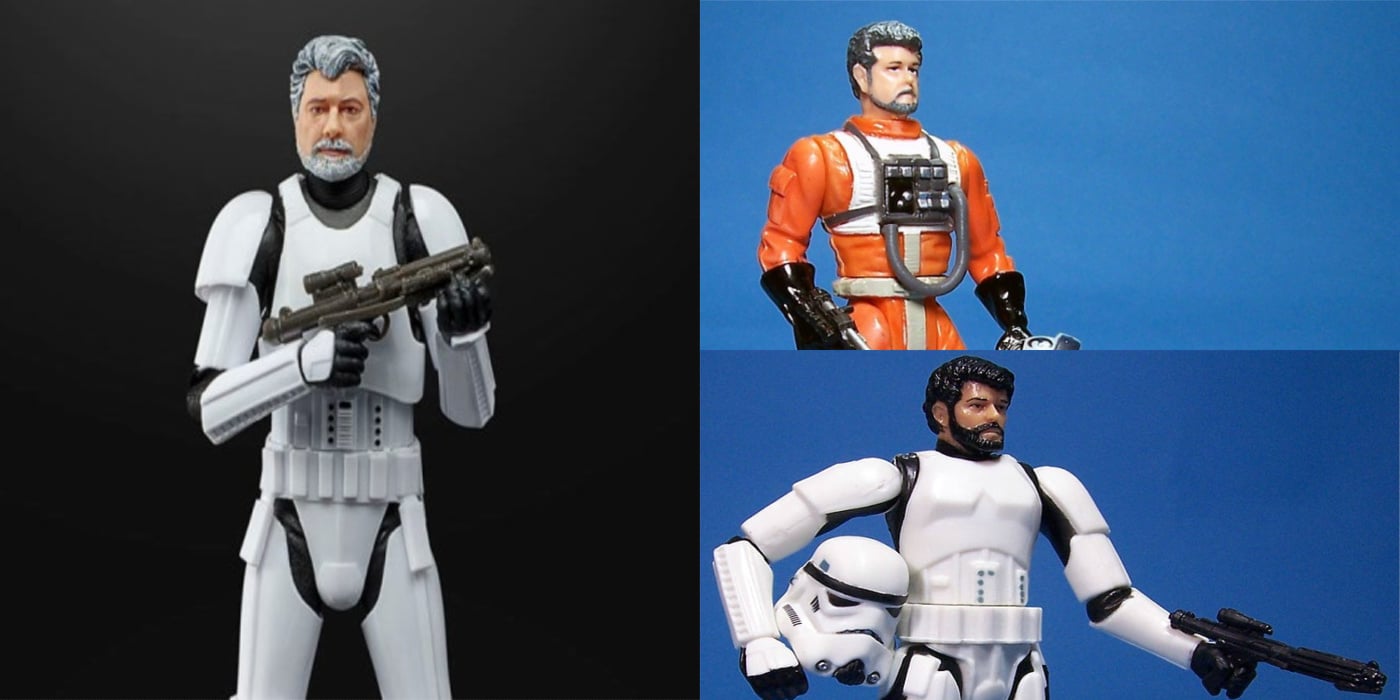 Collectors are excited to get a Black Series action figure of Star Wars creator George Lucas, but they may not know that this new six-inch figure isn't the first toy of the writer and director. Let's take a look at the history of George Lucas in plastic!
The new Black Series figure of Geroge Lucas is the first in the six-inch scale series by Hasbro, but not the first-ever figure of him. Hasbro has actually made a number of action figures of Lucas, including one that this figure is directly modeled on. All of the previous versions have been in the classic 3 3/4″ scale, going back to the original Kenner toys.
Some images courtesy of the incredible archive at RebelScum.com!
The first George Lucas action figure appeared in 2002 as an exclusive at Star Wars Celebration II. He was called 'Jorg Sacul', but it was fairly obvious who the figure was based on. A new head of Lucas was put on an existing pilot body and packed with a miniature Micro Machines X-Wing figure. This was a typical action figure for the time, with basic articulation.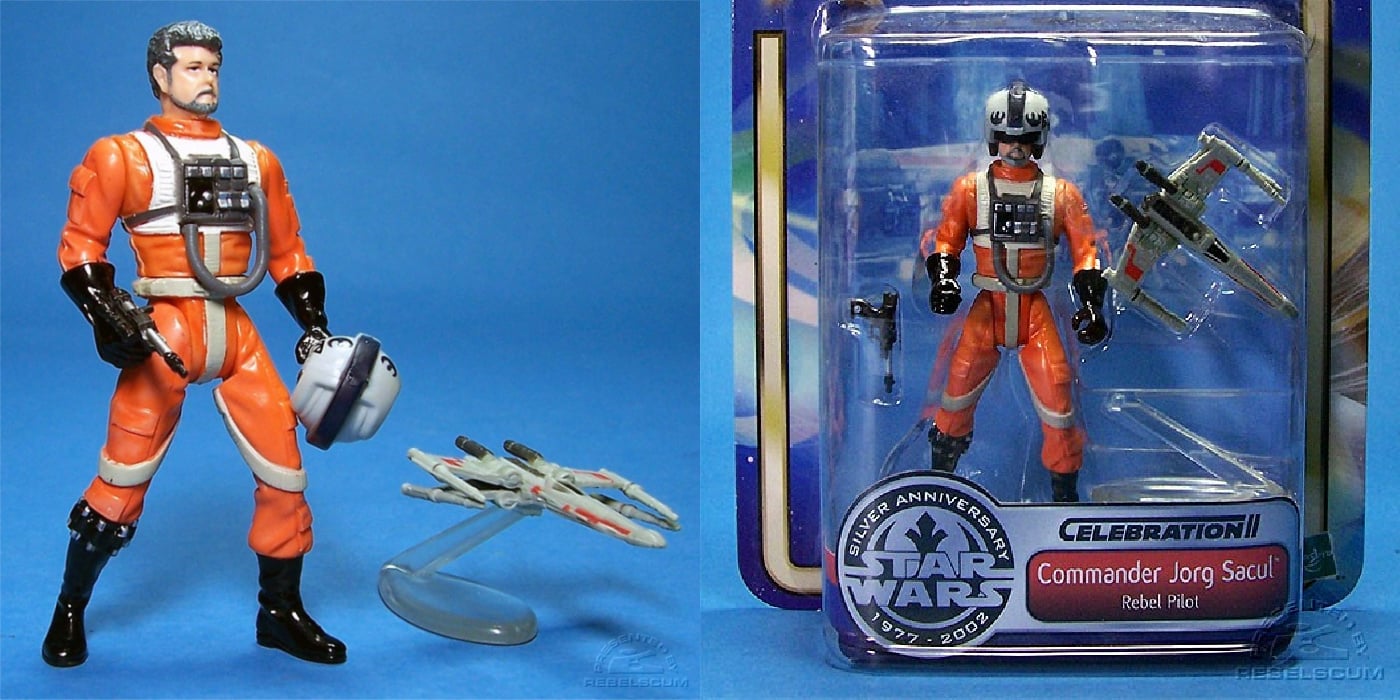 The second version of Lucas appeared as a mail-away exclusive for the then-new Vintage Collection segment. This version from 2006 inspired the brand-new Black Series figure in both the toy and packaging. This figure put a new George Lucas head on an existing Stormtrooper body, packaged on a classic Kenner style Stormtrooper card back.
George Lucas in Stormtrooper Disguise was available for $4.95 (plus five proofs of purchase, as was the custom for virtually every mail-away figure from Kenner and Hasbro). Hasbro has echoed this figure in just about every way for the new Black Series figure, as they've done with other Black Series entries based on classic figures from the past.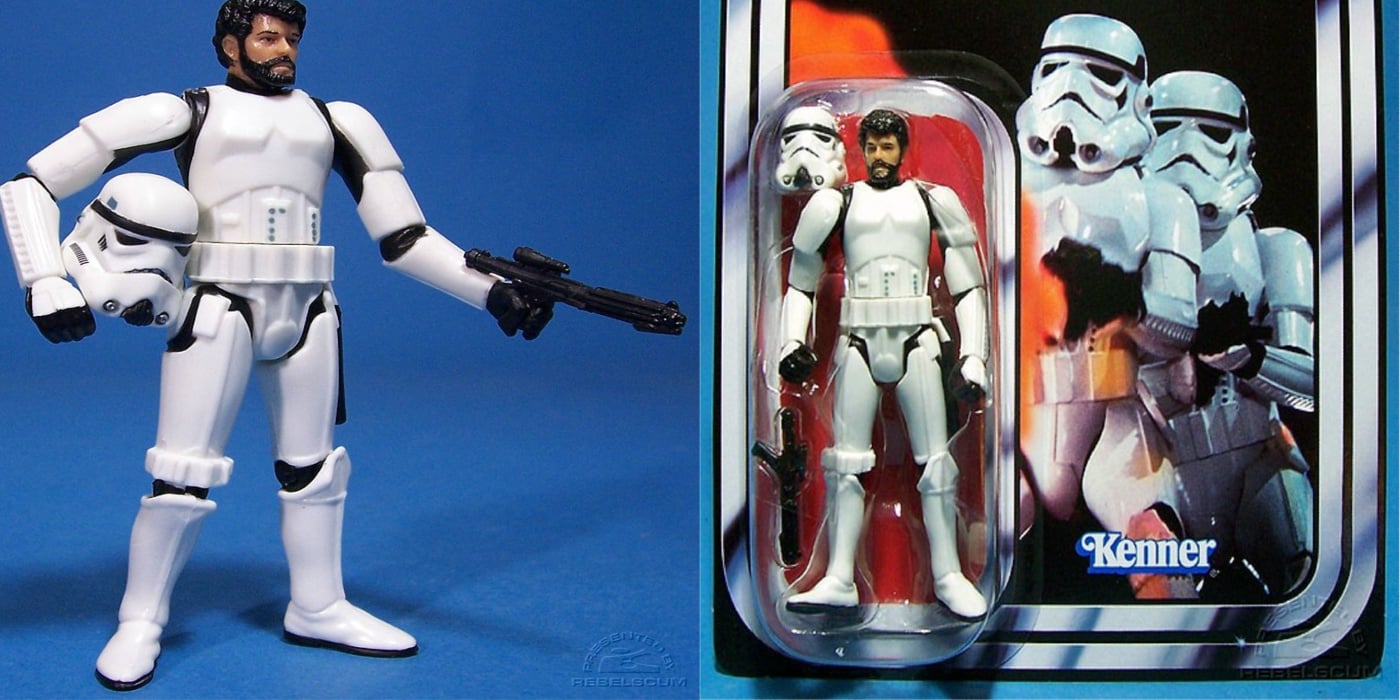 There was one more George Lucas figure for collectors. Lucas made his one and only cameo in the movies in Revenge of the Sith, playing Baron Papanoida. Hasbro made a version of this figure, also in 2006, as part of one of the most interesting toy offerings they ever did.
Baron Papanoida came in a StarWarsShop.com exclusive boxset, The Lucas Collector's Set. This set also included figures of the characters that his children Jett, Amanda, and Katie Lucas played in the movie. This is probably the best version of Lucas in plastic, with a very detailed scope and some nice articulation.
Fans of The Clone Wars know this character appeared in an episode of the animated series, so he serves double duty for collectors. The set sold for $35 and can still be had for a fair price in the aftermarket if collectors are looking to fill some spots on their shelves.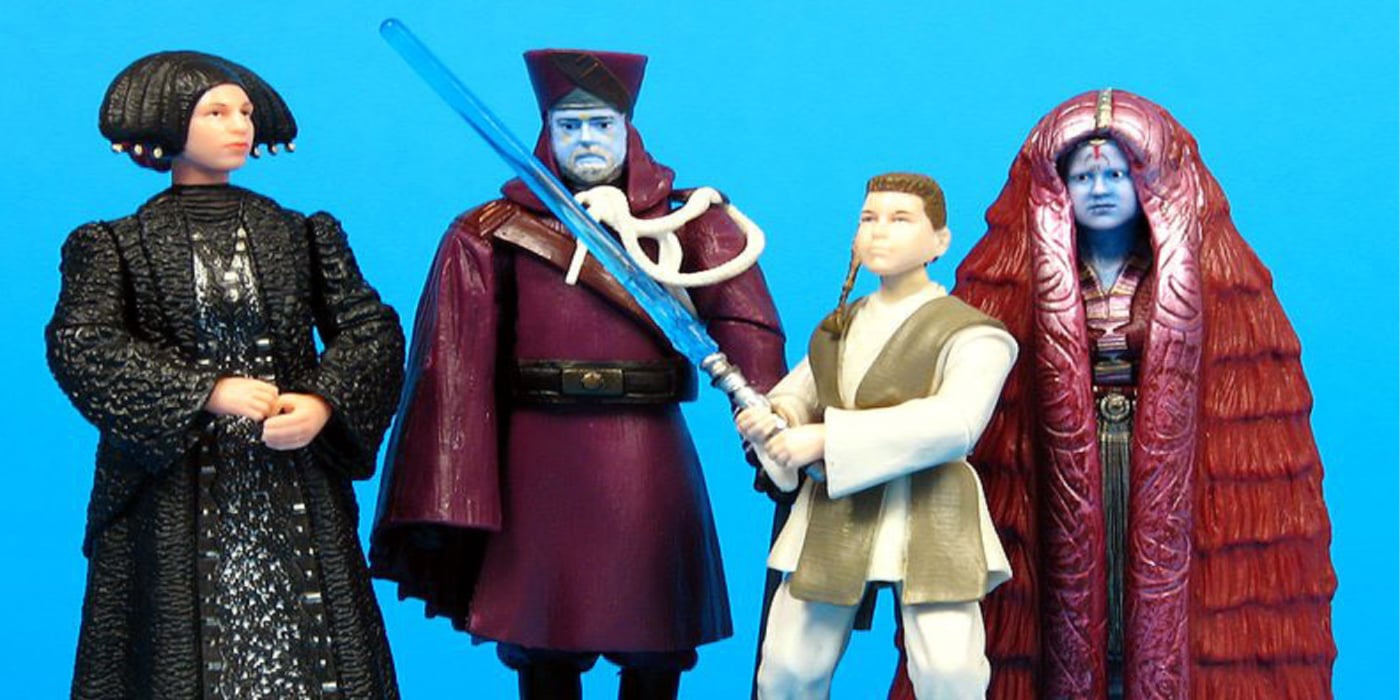 George Lucas isn't the only Star Wars creative to get an action figure. A Black Series version of Trapper Wolf, the character Dave Filoni played in The Mandalorian, will be available to purchase at Hasbro Pulse Con in October. There was a figure of the character Ralph McQuarrie played in The Empire Strikes Back too. Plus Anthony Daniels and Ahmed Best had the background characters they played in Attack of the Clones memorialized in plastic as well, giving fans a chance to see them outside of their iconic characters.
It's great to see George Lucas recognized with a new figure, and given the history of these figures, it's probably not the last time he'll get to hang out with all of his toys.
DARBY HARN is a novelist, freelance writer and podcaster. His novels include Ever The Hero, The Judgement of Valene, Nothing Ever Ends and A Country Of Eternal Light. His short fiction appears in Strange Horizons, Interzone, Shimmer and other venues.