Andy Serkis Discusses the Fate of Snoke and his Surprising Origins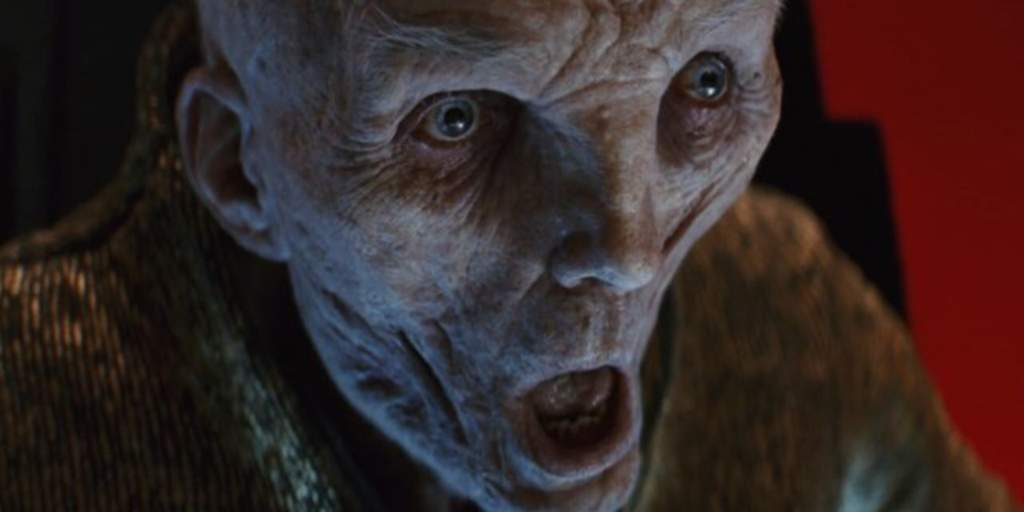 One of the biggest plot twists in The Last Jedi was the death of Snoke, which came much earlier than fans had anticipated, and kind of made Palpatine's return more attractive for J.J. Abrams and Chris Terrio, who felt the conclusion of the trilogy needed another big bad to make Ben Solo's redemption truly work.
Many words have been written and said regarding these decisions, but we hadn't heard from Andy Serkis, the man behind Snoke's voice and digital physicality. Now, he's promoting the second Venom film, which he has directed, and of course, journalists want him to talk about the big franchise work he's done in the past.
It turns out he was as surprised as the audiences to find out that, in The Last Jedi, Snoke died at the hands of Kylo Ren much earlier than anticipated. This is what he said during an interview with Gizmodo:
"I was devastated when I read that script because it was all going so well… I was like, 'Man, this is a boss character. I'm going to love playing… what!? You're kidding me, what?' I was like 'Okay, is it a good idea? I supposed it is.' I was slightly mortified, pardon the pun… It was all in the right, I think… I loved playing that character and I love the face-off scene between Kylo Ren and Rey, and so it was great."
Much like Mark Hamill, it sounds like Serkis expected to go in a different direction with his character, and slowly came to terms with the twists and turns of Episode VIII. Despite his limited presence in The Force Awakens, most fans loved the gravitas he brought to the new big villain, and came up with all sorts of theories to justify the presence of another Emperor-like figure years after Palpatine's demise.
Serkis also confirmed he wasn't aware of Snoke's origins at any point during the process of playing his part. While some comics fleshed out his background, it wasn't until The Rise of Skywalker came out that we learned he was a broken but Force-sensitive clone of Palpatine used as a decoy by the Sith cult on Exegol, fooling both the First Order and New Republic. These are his exact words:
"The journey towards discovering that he was a Palpatine clone was something that happened during the process because everything was so secret since Force Awakens."
Now that the dust has settled, it's interesting to hear from the actors and creatives involved in the making of the sequel trilogy talk sincerely about their feelings, expectations going in, and overall thoughts after everything was wrapped up.
Francisco J. Ruiz is that guy who has watched Jurassic Park a thousand times and loves Star Wars. His hunger for movies is only matched by his love for video games. He graduated in English Studies from the University of Malaga, in Spain. As he keeps writing about what he enjoys (and doesn't) for websites all over, he's continuing his studies.