'The Bad Batch': Two New Posters and a Clip Drop Online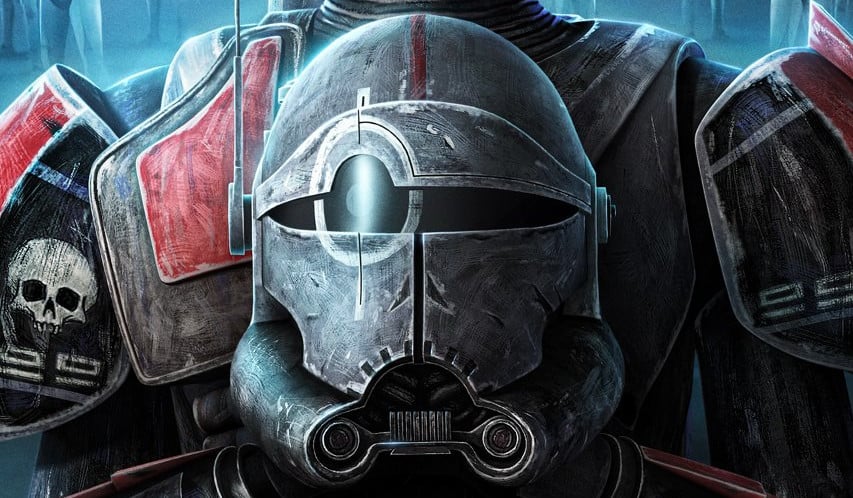 They're here! The final two members of the Clone Force 99, aka The Bad Batch, have received a poster each. Earlier in the week, Lucasfilm released posters for the first three — Echo, Tech, and the leader, Hunter. A new promotional clip for the show has also landed online, ahead of its premiere, next Tuesday.
Although no official episode count has been given for The Bad Batch, Kevin Kiner said in an interview last month he'd just finished scoring the 14th episode, which could lead us to believe that there will be as many of those. We will find out for sure as the show starts airing.
Here is the poster for Crosshair: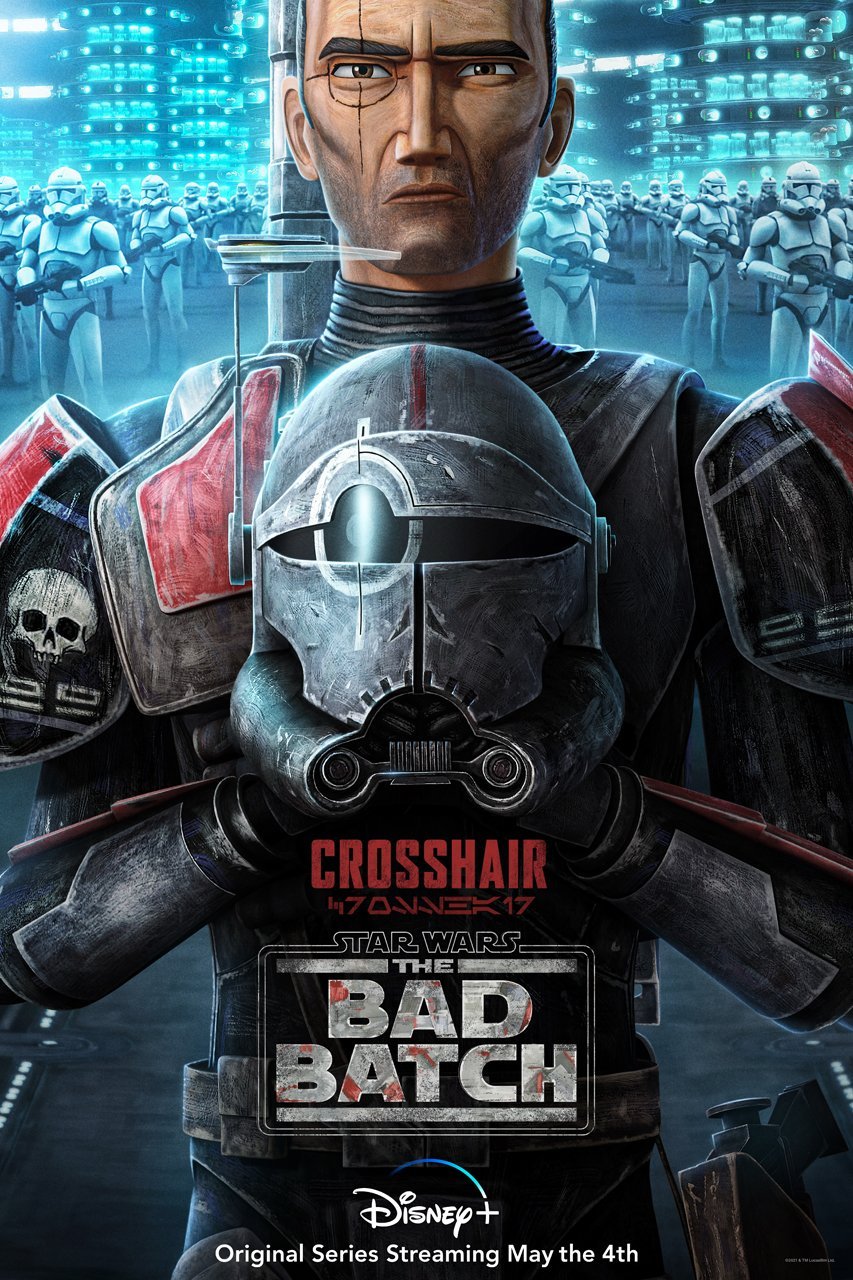 And here is the poster for Wrecker: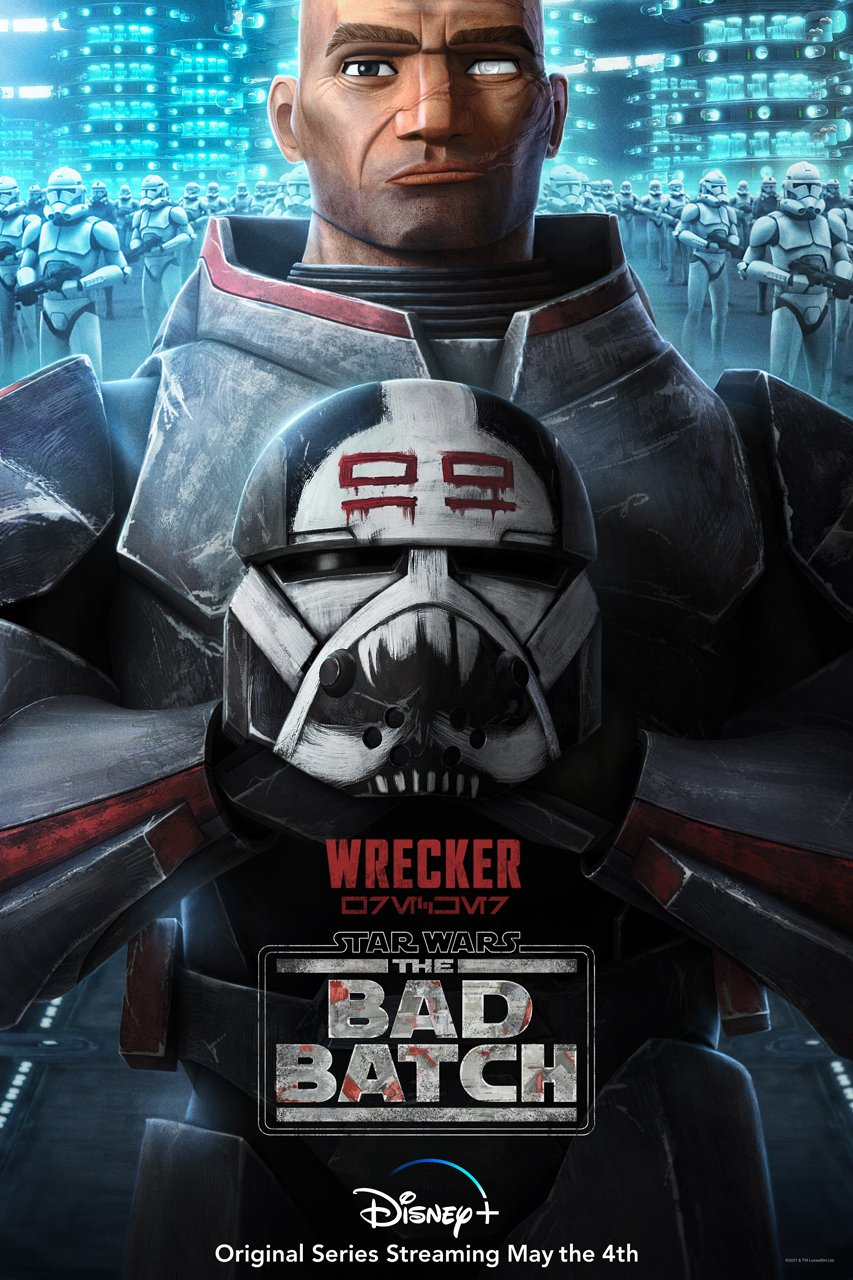 Finally,  here is the new clip:
Star Wars: The Bad Batch follows the elite and experimental clones of the Bad Batch as they find their way in a rapidly changing galaxy in the immediate aftermath of the Clone War. Members of Bad Batch—a unique squad of clones who vary genetically from their brothers in the Clone Army—each possess a singular exceptional skill that makes them extraordinarily effective soldiers and a formidable crew.
The group was officially introduced into canon through the first four episodes of The Clone Wars season 7, last year's revival of the series. However, the story arc had been in the works since before Disney took over, and was going to be part of the original season 7, but in the middle of development, the show was canceled. George Lucas was still working on the show, and the very idea of a group of faulty clones was his.
The show premieres on Disney+ on May 4, with new episodes streaming weekly every Friday, starting May 7. Although with Wrecker's poster, the roster is now complete, there is still one day left before the show premieres, so it will be interesting to see if a new poster drops on Monday. Perhaps one for Omega?
Miguel Fernández is a Spanish student that has movies as his second passion in life. His favorite movie of all time is The Lord of the Rings, but he is also a huge Star Wars fan. However, fantasy movies are not his only cup of tea, as movies from Scorsese, Fincher, Kubrick or Hitchcock have been an obsession for him since he started to understand the language of filmmaking. He is that guy who will watch a black and white movie, just because it is in black and white.