Kevin Feige States The Obvious: While Possibilities Appear Endless, No 'Star Wars' And Marvel Crossover Will Happen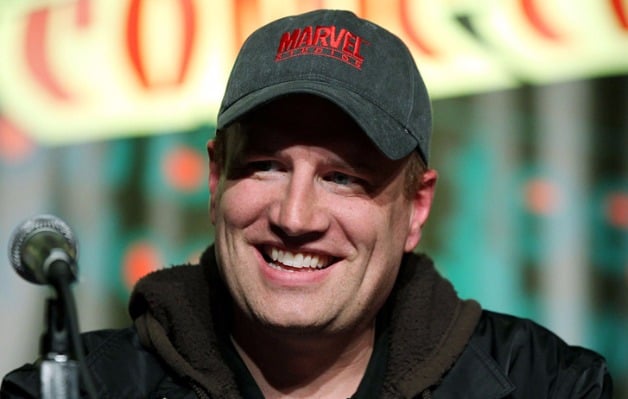 After pulling off another spectacular episode of something as bonkers as WandaVision, Marvel Cinematic Universe producer Kevin Feige has said there's one place where the setting won't go into: the galaxy far, far away. He says that no Marvel/Star Wars crossover is going to happen, even as he puts together a crew for his own spin-off film. Which is good, because while such a crossover would surely make lots of money, it would not only be an unnecessary cash-grab diluting the quality of both franchises, but it would never have a chance of happening in an official capacity to begin with.
We understand this is completely obvious, but Feige addressing it prevents thousands of unfounded rumors of a crossover from ever making their way to the surface, which is a good thing in this world of media disinformation and distortion. It also rounds us back to comedian Patton Oswalt's famous pitch from Parks and Recreation, which will talk about at the end.
Talking to Yahoo! Entertainment, Kevin Feige, responding to a question about a hypothetical crossover between two unrelated franchises that share only a corporation behind them, poured cold water on the idea that the MCU could be crossing over into the Star Wars setting. He noted that, while there has been an insane amount of growth that his setting has had in a little over 12 years (between turning lesser-known IPs like Guardians of the Galaxy into blockbuster franchises, getting an agreement to share the Spider-Man franchise with Sony Pictures, and beginning the process of integrating Marvel IP licensed out to Twentieth Century Fox into the MCU proper), there's really not a point of doing it:
"If you'd ask me if anything we're talking about right now was in the realm of possibility 20 years ago, I would've said, 'I don't think so.' But I really don't think so… I don't think there's any reason for it."
Indeed, without giving anything away, yesterday's episode of WandaVision opens a major door for future Marvel Studios productions, setting the stage for future projects like the untitled third Spider-Man movie and Doctor Strange in the Multiverse of Madness. But barring the Bad Robot robot making a cameo in the droid workshop in The Rise of Skywalker and E.T.'s species appearing in the Galactic Senate in The Phantom Menace, Star Wars has never been the kind of IP to "cross streams" on an official level – it exists purely as its own self-contained universe, and it seems like creators have largely respected that over the course of the past 43 (soon to be 44) years.
You can watch the full interview below:
Kevin Feige assures us there will not be a Marvel-Star Wars crossover movie.

Says @pattonoswalt's epic Parks & Rec filibuster is the closest we'll come. pic.twitter.com/EwlT31dRxY

— Kevin Polowy (@djkevlar) February 4, 2021
That doesn't mean that there won't be a crossing of streams for the talent behind the camera, however; Michael Waldron, one of the writers on the Loki series and a writer for the final draft of Doctor Strange in the Multiverse of Madness, is set to pen the screenplay for the movie that Kevin Feige will produce. Fans have speculated that the likes of Joe and Anthony Russo, who directed two Captain America and two Avengers movies, to step up to the plate, while acting talent from the MCU wouldn't be too far behind. But there's a clear difference between that and actually putting Marvel characters in Star Wars, or vice-versa, and, just because you can doesn't mean that you should.
Kevin Feige also noted that Patton Oswalt's filibuster pitch for the sequel trilogy on Parks and Recreation is the closest we'll get to an official Star Wars and Marvel crossover. Oswalt has tongue-in-cheek noted his disappointment. If you haven't seen his Star Wars pitch on Parks and Recreation, then you may want to after the jump:
Eh. I tried. https://t.co/KqhRvEW0vP

— Patton Oswalt (@pattonoswalt) February 4, 2021
Kevin Feige's untitled Star Wars movie is in development. No release window has been given.
Grant has been a fan of Star Wars for as long as he can remember, having seen every movie on the big screen. When he's not hard at work with his college studies, he keeps himself busy by reporting on all kinds of Star Wars news for SWNN and general movie news on the sister site, Movie News Net. He served as a frequent commentator on SWNN's The Resistance Broadcast.