Kevin Feige's 'Star Wars' Film Has Found Its Writer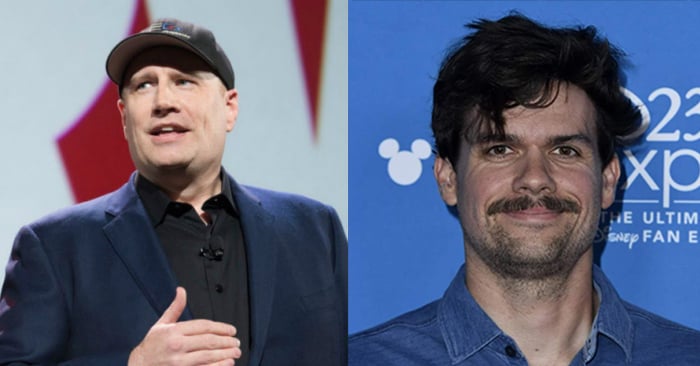 The writer behind Marvel's Disney Plus series Loki and the last iteration of Doctor Strange in the Multiverse of Madness will be penning a new Star Wars adventure.
We learned in September 2019 that Marvel honcho Kevin Feige was set to develop a new Star Wars film for Lucasfilm. At that time, we had no timeline for the next slate of films and series, nor information on what his film was going to be about. We just had the promise of one of the most influential men currently working in Hollywood tackling our favorite franchise.
Now Deadline is exclusively reporting that Michael Waldron, the head writer and creator of Marvel Studios' Loki series (which is said to be ready for Season 2), will be working on the first draft of Feige's Star Wars feature. Waldron also took part in the latter rewrites of Doctor Strange in the Multiverse of Madness, the Sam Raimi-directed sequel which has just started shooting in the UK. This is all part of a deal that Waldron has recently signed with Disney, which means they are confident he can deliver the goods both at Marvel and Lucasfilm. Expect to see his name pop up more often in the future.
Little more is known about Feige's venture into the Star Wars universe, only that he is eager to explore new worlds and meet new characters. With Rogue Squadron locked as the next theatrical Star Wars entry for December 2023, and Taika Waititi's feature probably coming in 2025, one has to wonder if Disney will shake up their Star Wars calendar once again; I cannot see this releasing in 2027, which is incredibly late for a film that has already captured a writer. If I were a betting man, I would say the theatrical dates past 2023 are placeholders and will adjust to the development of these films accordingly.
Francisco J. Ruiz is that guy who has watched Jurassic Park a thousand times and loves Star Wars. His hunger for movies is only matched by his love for video games. He graduated in English Studies from the University of Malaga, in Spain. As he keeps writing about what he enjoys (and doesn't) for websites all over, he's continuing his studies.