'The Mandalorian' Releases Character Poster and Concept Art From 'Chapter 13'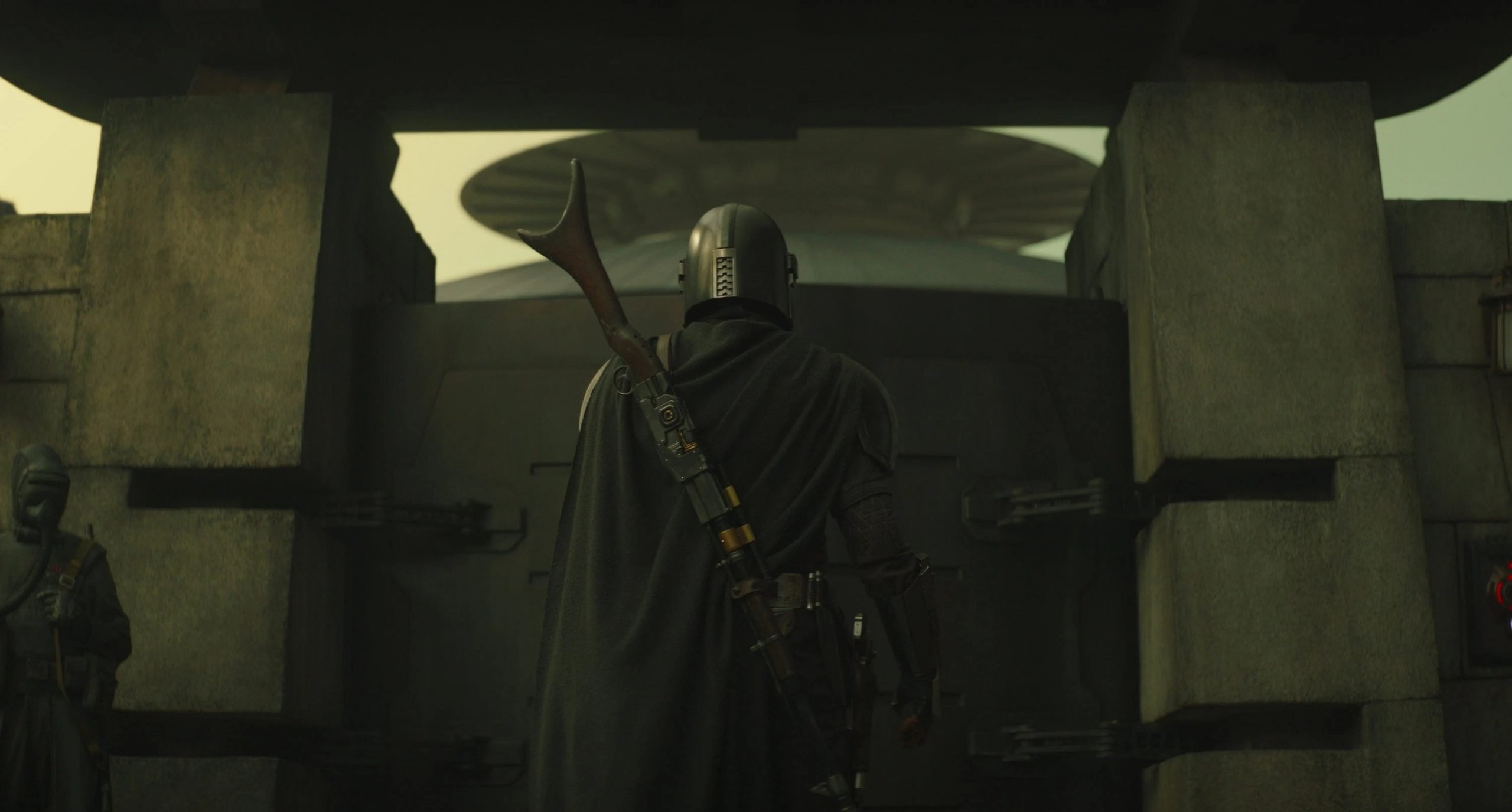 Along comes another Monday, and with it, Lucasfilm is continuing their tradition of releasing a new character poster from the latest episode of The Mandalorian. Therefore, this article must start with a big spoiler alert for Chapter 13 of the live-action Star Wars show.
Chapter 13: The Jedi was directed by animation veteran Dave Filoni, and saw the introduction of fan-favorite Ahsoka Tano in live-action form, played by Rosario Dawson. While this casting was reported months ago, Lucasfilm opted for keeping the maximum secrecy around the character appearing in the show, to the point they didn't even confirm Dawson had been cast for any role in the second season. The genie is now out of the bottle after the release of The Jedi, and we also have the official poster for the character (see below).
As expected, Ahsoka's appearance was met with a wide range of reactions from a fanbase that has watched literally more than a hundred episodes of the same character in animated form. However, even though there is no way to make a scientific study around it, the overall reaction to the episode, and in particular to Ahsoka's translation to live-action, has been positive, with people praising Rosario Dawson's interpretation of the character.
In fact, speculation on a spin-off show that follows Ahsoka hunting down Grand Admiral Thrawn, with possibly Sabine Wren and Ezra Bridger dropping in as well, is running wild. While I do not fall on the most positive end of the spectrum about the episode or Ahsoka's look in live-action, I would like to see more of it, as I think the foundations are there, and now they just have to improve upon what they already have.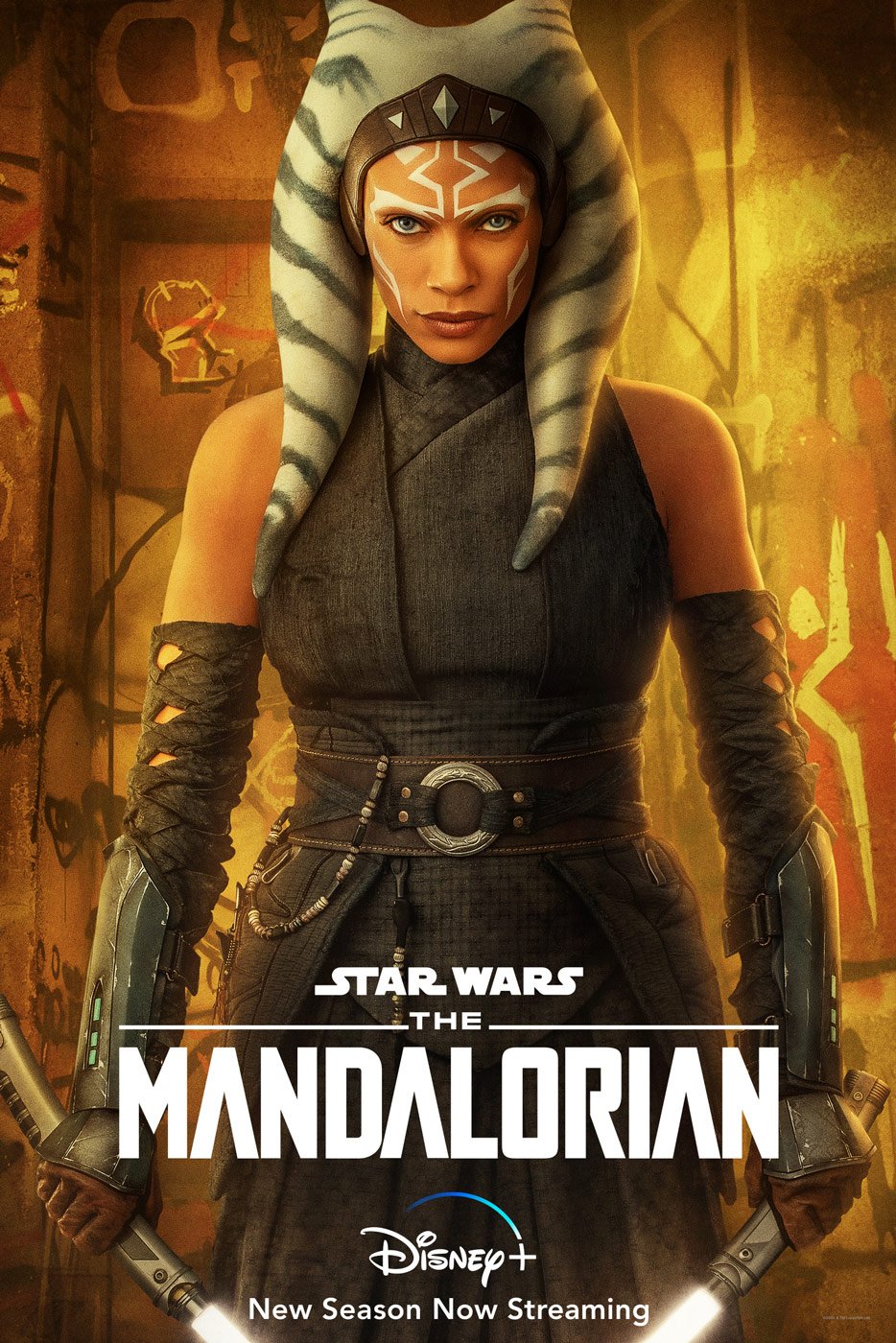 The second season of The Mandalorian still has three episodes left to debut, with the current season ending on December 18, 2020 (fun fact, it will be exactly five years after Star Wars : The Force Awakens premiered), and we are now pretty much in the dark in terms of what is going to happen. All of the footage from the trailers was taken from the first four episodes, and from there on, we only had reports of Rosario Dawson popping up as Anakin's padawan, and Michael Biehn playing an unknown role. Both of those items are now crossed off our lists, and we pretty much know nothing about Chapters 14, 15, and 16.
As Anakin Skywalker would say, this is where the fun begins. Speculation time coming up, so beware. The Jedi ended with Ahsoka sending the Mandalorian to the planet Tython to continue Grogu's journey. If I had to guess, I would say that is going to happen on Chapter 15, and its follow-up, Chapter 16, mirroring the final two episodes of season 1, which were effectively a single episode split into two. That means that Chapter 14 is going to be a side quest, much like what happened in The Siege. But there is also one factor we haven't considered. Temuera Morrison popped up at the end of the season premiere, and now that we have seen the episode featuring Ahsoka and he didn't appear there, I think it's safe to assume that he was playing Boba Fett, and not Captain Rex like many people were assuming (although it is still possible that is the case).
That tells me that Chapter 14 might have Din Djarin facing off against the most famous bounty hunter in the Star Wars universe. We also know that there are two more directors left to appear in the end credits, Robert Rodriguez and Rick Famuyiwa. My guess is that Famuyiwa will handle the two-parter finale, and Robert Rodriguez will help the next episode. If it is in fact Fett's episode, it would make a lot of sense, as that would fall within Rodriguez's sensibilities as a director. And Famuyiwa is now a veteran of The Mandalorian, having directed two episodes from the first season. It just makes sense.
While we wait for all of this very exciting stuff to debut on Disney+, and while we salivate over the idea of Din Djarin wielding a staff made of Beskar against Moff Gideon wielding the Dark Saber on the planet Tython, make sure to check out these concept art images released by StarWars.com: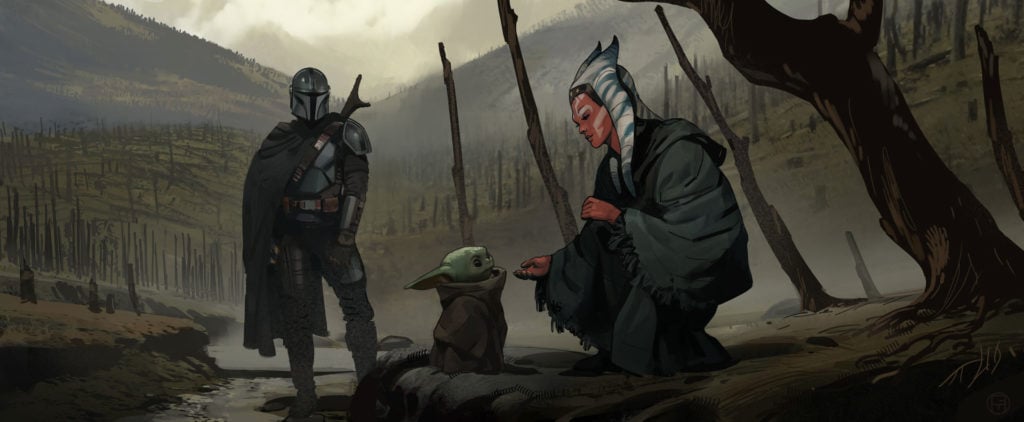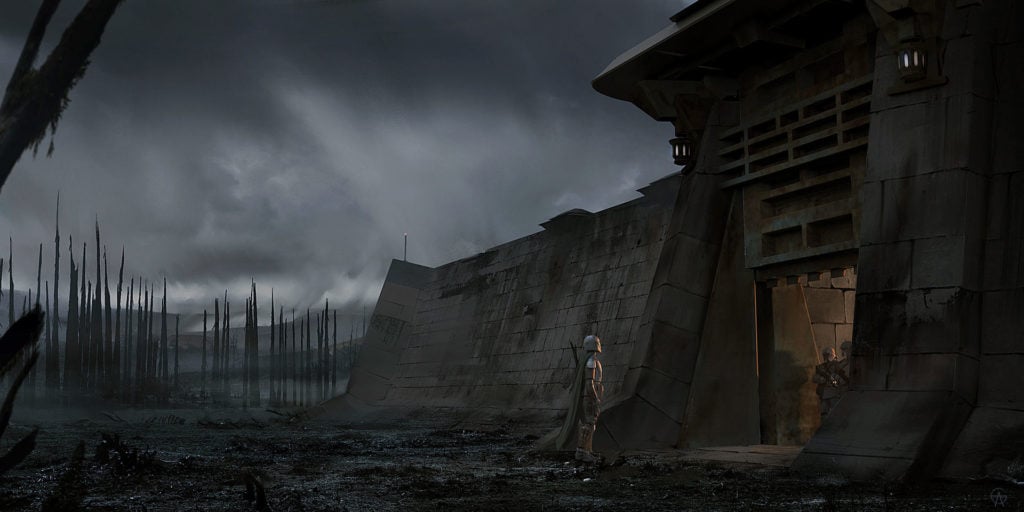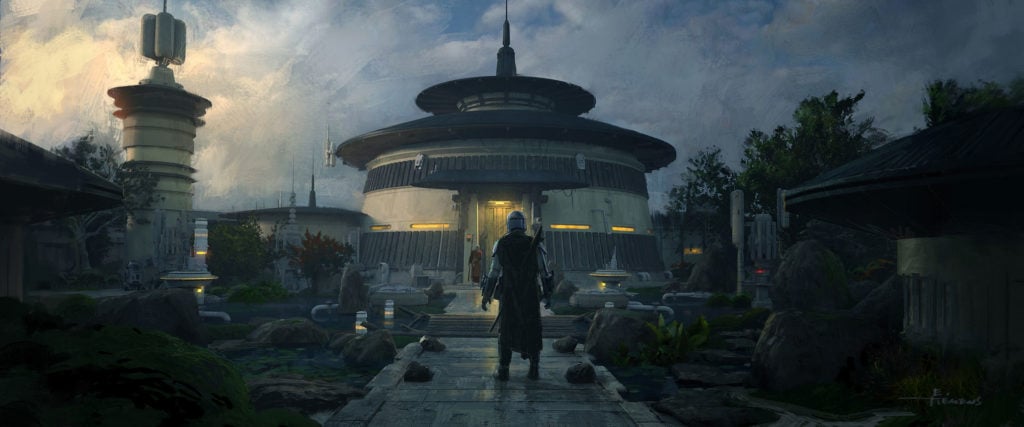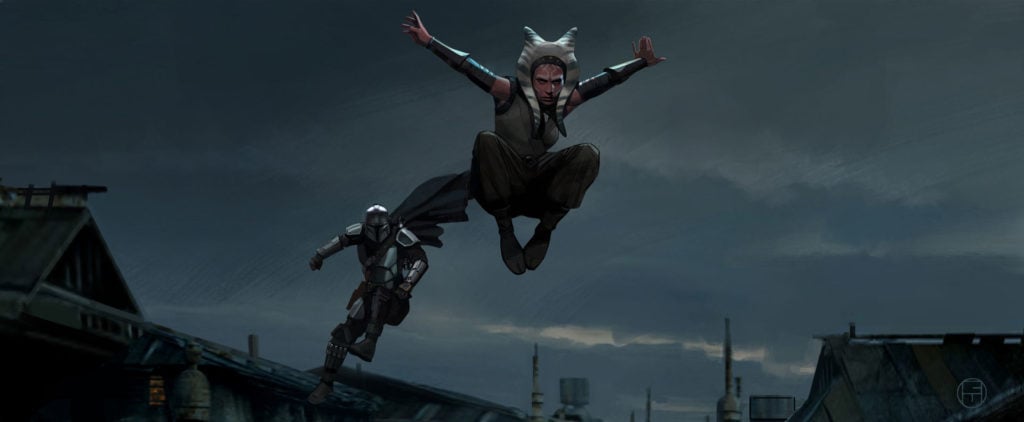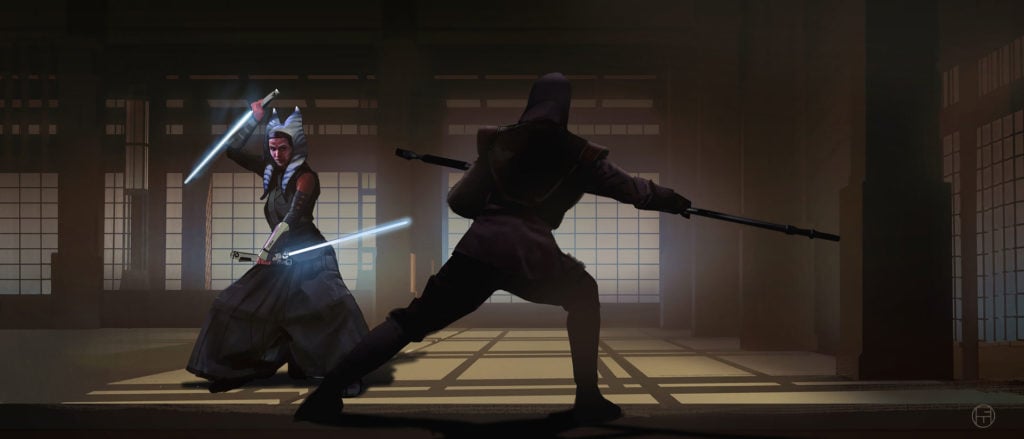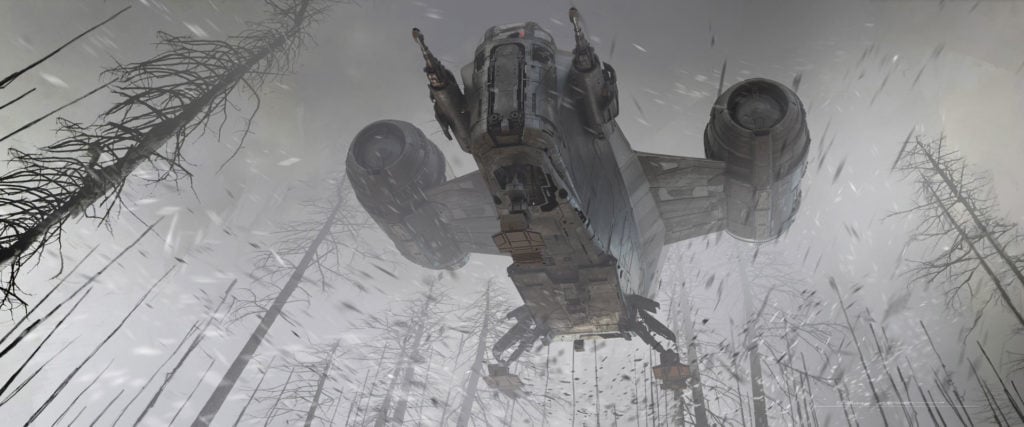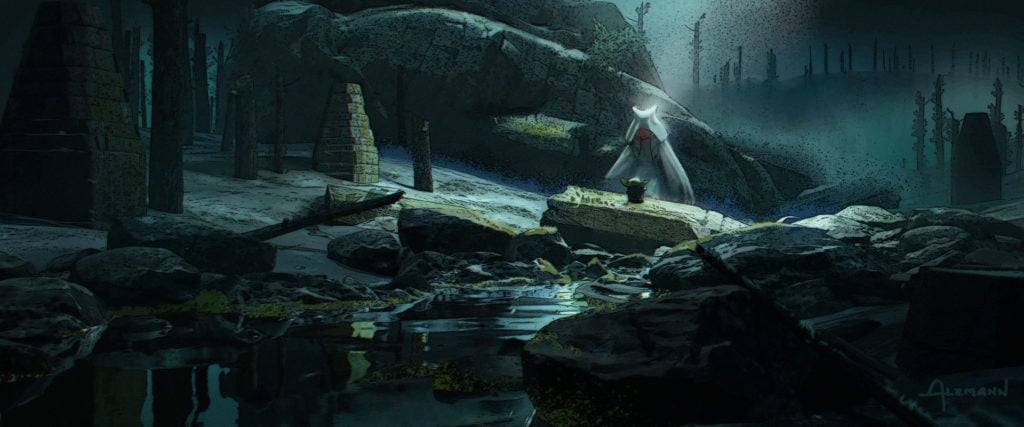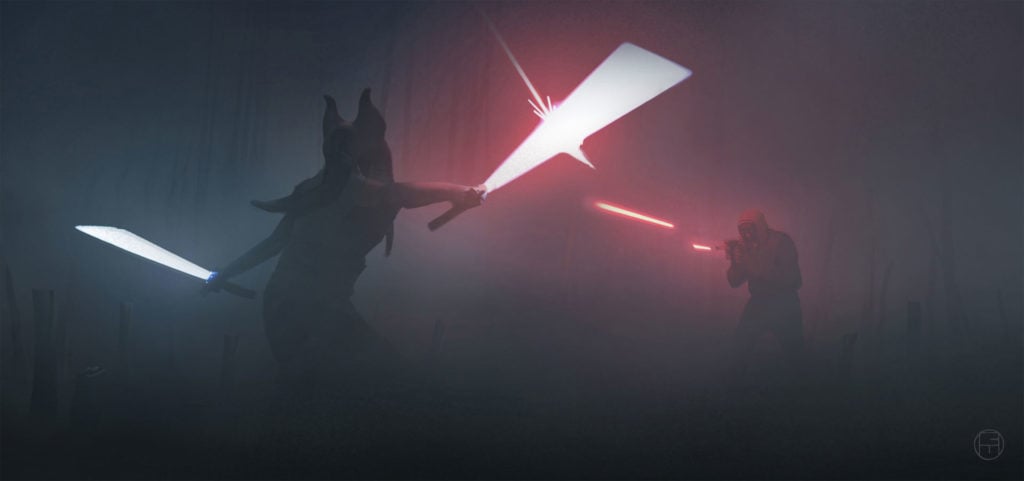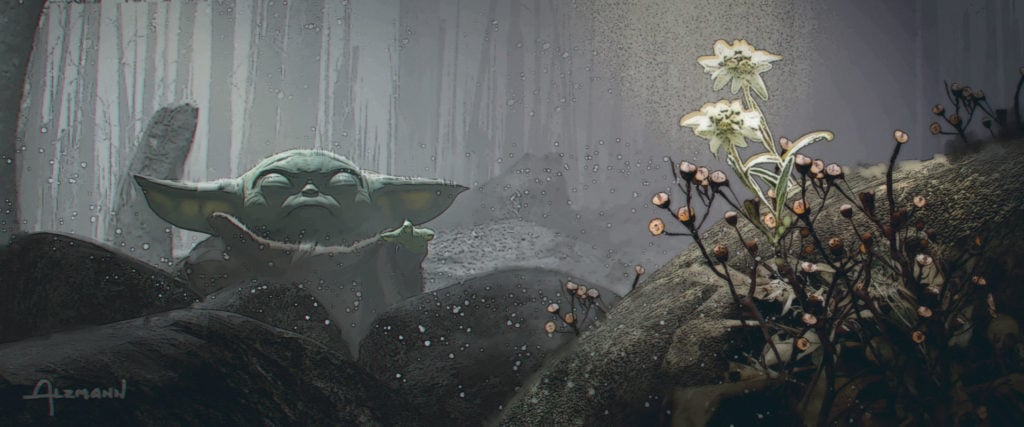 Miguel Fernández is a Spanish student that has movies as his second passion in life. His favorite movie of all time is The Lord of the Rings, but he is also a huge Star Wars fan. However, fantasy movies are not his only cup of tea, as movies from Scorsese, Fincher, Kubrick or Hitchcock have been an obsession for him since he started to understand the language of filmmaking. He is that guy who will watch a black and white movie, just because it is in black and white.