Star Wars Mando Mondays Continue With New Reveals!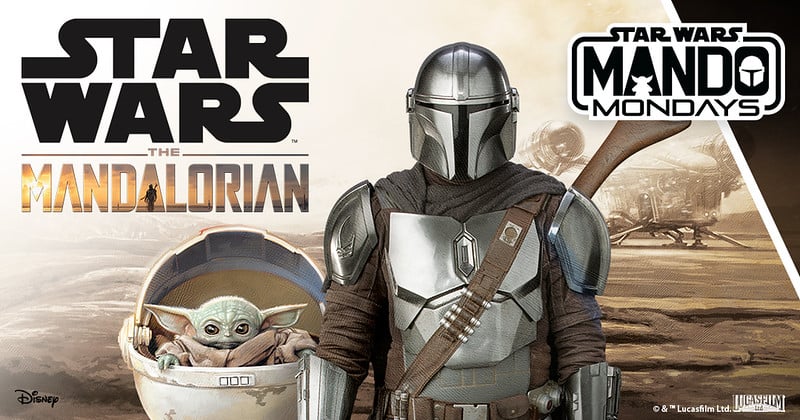 A camtono of new The Mandalorian merchandise just dropped this morning as part of Mando Mondays!
The second Mando Monday has arrived with a brand-new bounty of product reveals inspired by the hit Lucasfilm series, The Mandalorian. Reveals include a new Vintage Collection Figure of The Mandalorian himself; a Premium Plush Bundle of the Child from Mattel; a new Funko Pop! inspired by a key moment from the season premiere and more!
First up is the new Hasbro The Vintage Collection The Mandalorian in his Beskar Armor.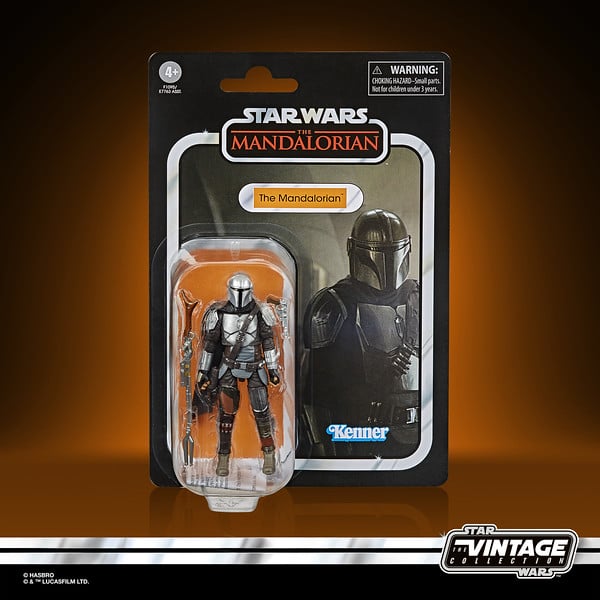 This amazing figure goes up for pre-order today at 4 P.M. EST at Hasbro Pulse. Likewise, select products revealed today will go on sale or pre-order today at 1 p.m. PT / 4 p.m. ET across major retailers globally.
This is actually one of a few different versions of this character in The Vintage Collection. Another variant with an exclusive cloth cape comes with the Haslab Razor Crest vehicle. Yet another, with an alternate Din Djarin head, comes with The Child in an exclusive set at Wal-Mart.
Next up for Mando Mondays is a fantastic new Funko POP! set that features Mando and The Child riding a Bantha from Chapter 9 "The Marshal."
Another cool set likely to be of interest to fans of The Child (because we're all fans of The Child) is this adorable take plush version of the hover pram by Build-A-Bear. The set makes for a unique (and fuzzy) addition to any Star Wars collection.
Check out all the reveals at the official Star Wars site, where you can find details on a whole range of products introduced today. And this is far from over. Every Monday from October 26th through December 21st is Mando Monday and will feature reveals of new products from the hit Disney+ series. As a reminder, fans are encouraged to join the conversation on social media using #MandoMondays.
DARBY HARN is a novelist, freelance writer and podcaster. His novels include Ever The Hero, The Judgement of Valene, Nothing Ever Ends and A Country Of Eternal Light. His short fiction appears in Strange Horizons, Interzone, Shimmer and other venues.