The Mandalorian: Another Potential Hint Temuera Morrison is Returning to Play Boba Fett in Season 2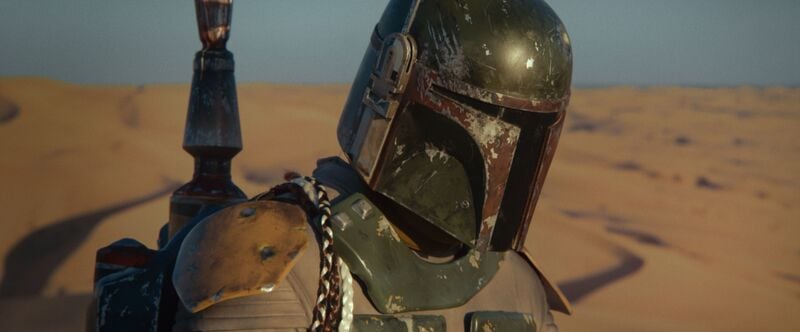 Back in May in was reported that Temuera Morrison was returning to play Boba Fett in season 2 of The Mandalorian, and now that credit has appeared on the actor's profile on a top Australian casting website.
While this does not confirm anything, as this can just as easily have been populated based on the original report back in May, it reignites the rumor that Boba Fett is making his long-awaited return to Star Wars in The Mandalorian season 2. Here is a screen shot of Temuera Morrison's actor page on showcast.com which lists "Boba Fett – The Mandalorian S2 Post-production":
I don't think Lucasfilm will opt to reveal Boba Fett's return in promotional material for the show, preferring an in-show reveal instead. But until we see the Fett pop up on screen or hear it from official sources, don't lock this in as a guarantee just yet. Showcast is considered by many publications to be the top resource for actor directories in Australia, so it has a respectable reputation, but like IMDB, this could be inaccurately populated with information.
There is only one person who could play (or at least voice) an adult Boba Fett because he is a direct clone of Jango Fett, and that person is Temuera Morrison. So if Boba Fett is indeed returning it would of course be Morrison who played him. I am not the biggest Boba Fett fan, but even I have to admit I am interested to see how they would bring the character back "from the dead" after his fateful fall into the Great Pit of Carkoon in Return of the Jedi. And whether you love Boba Fett or not, let's be honest, he's no good to us dead.
We will keep you posted if we hear anything else regarding this story. Either way, The Mandalorian season 2 is just six weeks away from debuting on Disney Plus, so we'll find out soon enough.