Star Wars: The High Republic Pushed Back to Early 2021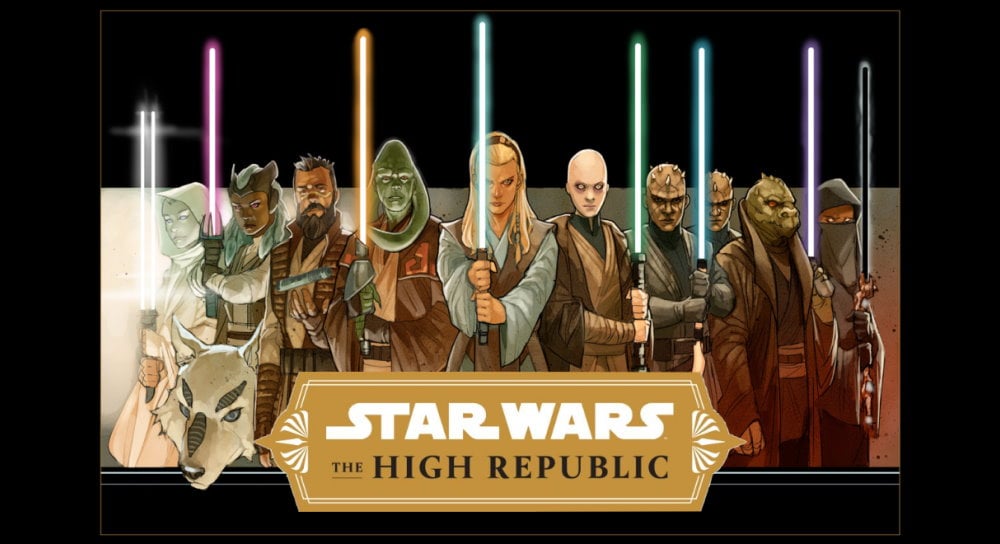 Lucasfilm has confirmed the delay of the publishing event until early 2021, citing general marketplace delays and ensuring 'that the launch is as grand and epic as it deserves to be'.
Originally slated for an August release Charles Soule's adult novel Star Wars: The High Republic: Light of the Jedi and Justina Ireland's middle grade novel Star Wars: The High Republic: A Test of Courage have been moved to January 5, 2021. Claudia Gray's young adult novel Star Wars: The High Republic: Into the Dark to release February 2, 2021.
The release dates for Marvel's Star Wars: The High Republic series and IDW's Star Wars: The High Republic Adventures series will be announced 'at a later time'. Best guesses would put their release close to the novels next year as this was marketed as a publishing event and the stories will be somewhat interconnected. The delay of the comic book publishing schedule in general could have been another factor in the decision, since Lucasfilm seem to have a very clear plan on how they want the High Republic content to roll out.
Michael Siglain, Lucasfilm Publishing creative director, provided a letter, detailing the delay and some of the reasoning behind it.
Siglain promises we won't be disappointed with what's to come and teases us with a bit more information including the 'San Tekka Clans' which may be a little reference to the ancestors of explorer Lor San Tekka, the old man Poe Dameron meets at the start of The Force Awakens.
It's sad news but necessary and understandable given everything that's happening in the world at the moment. Luckily, other Star Wars novels seem to be on track for the rest of the year. With E.K. Johnston's Queen's Peril releasing June 2, Alexander Freed's Shadow Fall on June 23, Alex Segura's prequel Poe Dameron: Free Fall on August 4, and Timothy Zahn's Thrawn prequel Chaos Rising on October 6, we'll have content to get us through to next years event!
Alex Newman is huge Star Wars fan and loves to keep up to date with the canon. He's also loved movies for as long as he can remember. He's a massive Disney and superhero fan but will watch anything. He's worked at a cinema, a comic book store and at Disney World but is currently working in radio in London!