Menkind Launches Star Wars Collection in UK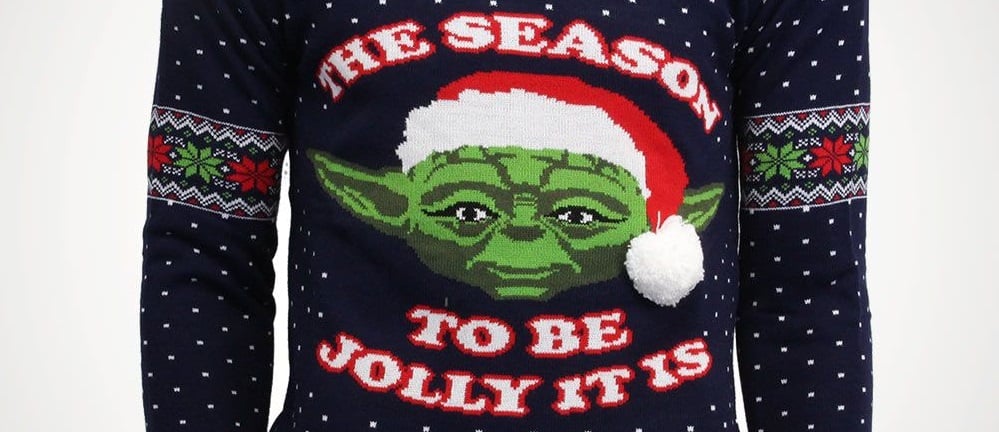 With The Rise of Skywalker and Christmas both rapidly approaching, UK retailer Menkind has updated their Star Wars selection with a range of new products from Millennium Falcon desk lamps to Stormtrooper cheeseboards. There's some great gift ideas here, so read on for more details.

A quick look at their website reveals that Menkind's new range is indeed a broad one. There's the almost obligatory Funko Pop range and some pretty cool Christmas jumpers, like the Yoda one pictured above, that will bring a touch of Star Wars to your seasonal gatherings, but what really caught my eye were some of the more unique items that they offer.
Like the Millennium Falcon desk lamp! Hands down, probably the coolest lamp I've seen as the Falcon's sublight drive exhaust serves as the light source whilst the iconic ship appears to be blasting away from your desk. They also have a fun selection of homeware themed after the classic Stormtrooper helmet. From cookie jars to a very nice looking cheese board, plus a range of glassware including a very stylish decanter. With everything in the range under £50, and some products as low as £3, there's definitely some fantastic gift ideas for that Jedi or Sith in your life this Christmas, or even just a treat for yourself.
In a press release for the new range Menkind said;
Menkind reveals extensive Star Wars collection ahead of movie release

Spend all of your money, you shall!

Leading gadgets and gifts retailer, Menkind, has revealed its huge range of officially licensed Star Wars merchandise, featuring Christmas jumpers, bathrobes, Pop! Vinyls and homewares (including a Death Star cat bed!).

Most of the range is available to shop now on the website, however there are a number of new Stormtrooper homewares launching throughout November, just ahead of the festive period and the release of Star Wars: The Rise of Skywalker on 19th December 2019. All of the products are priced £50 and under, making them the perfect gift for the Jedi in your life (including yourself).

Available currently on the website is a variety of gifts, homewares, clothing and Christmas products.

The Christmas themed products – compulsory attire for all attending the midnight screening – include Christmas jumpers, which feature festive greetings from Yoda and Darth Vader. For those with a dark side, there are also Christmas tree ornaments in the style of TIE fighters.

Other non-festive clothing items include a Chewbacca bathrobe and fleece jumpsuit, Darth Vader fleece and Porg bathrobe and slippers.

The home accessories collection boasts a Death Star cat bed (launching in November) and a selection of home lighting featuring Darth Vader's lightsaber, TIE fighter and Millenium Falcon desk lamps, and everyone's favourite Droid, R2D2 (sorry BB-8!).

Those who spend most of their time in the Mos Eisley Cantina will delight in the new items that are launching in November, as there will be a range of drinking paraphernalia including Stormtrooper decanters, glasses and wine bottle openers and stoppers. The Stormtrooper cheese board set really

Some of the products are available exclusively online, while others are available both online and in Menkind's many high street stores. Availability and delivery information for each product is available on the product pages.

To shop the collection and place your First Order visit https://www.menkind.co.uk/star-wars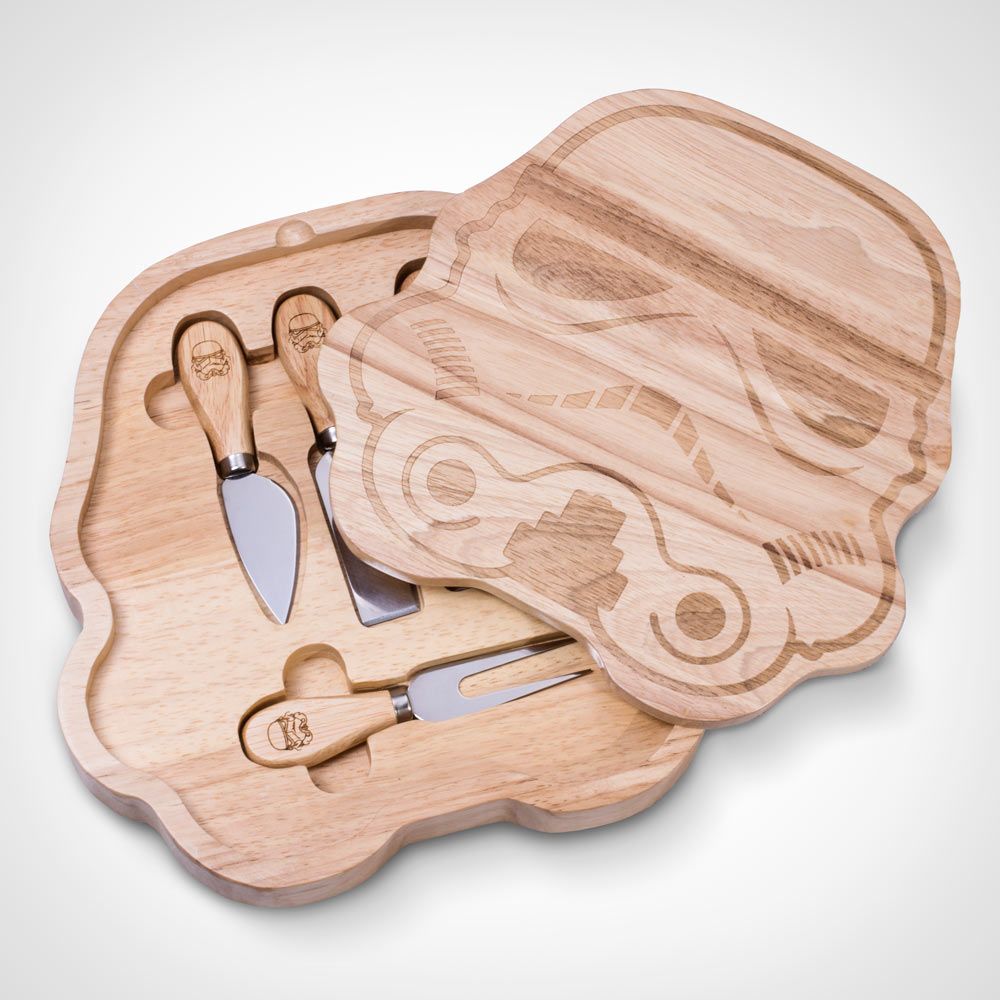 Menkind's new  Star Wars range is now available online and in stores across the UK.
Chris is a lifelong fan of Star Wars, Disney, and super heroes who can't quite believe this golden age of movies and TV we're living in. Having written blogs dedicated to Disney's Aladdin musical and Star Wars Celebration, Chris is excited to be part of the SWNN and MNN teams.