Updated with the Winner! Giveaway: Win Finn's Vest from Star Wars: The Rise of Skywalker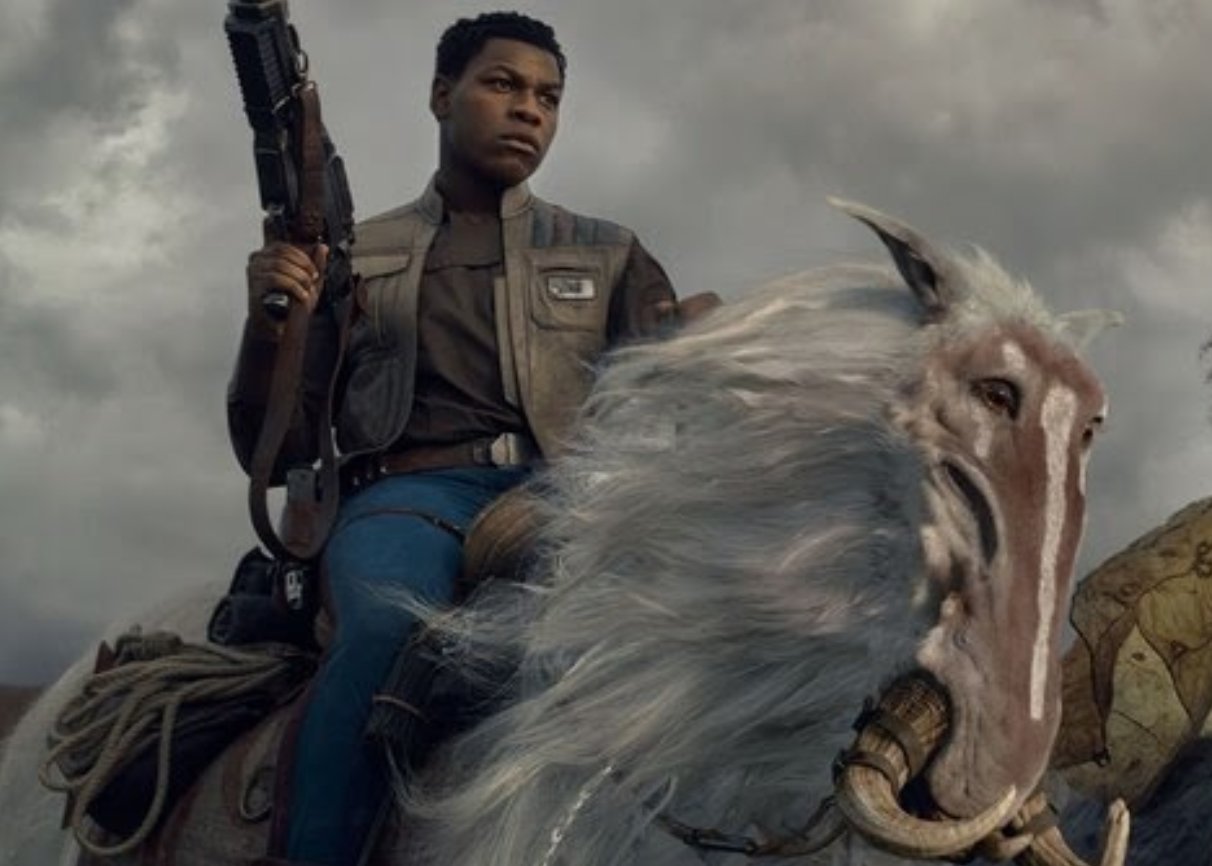 It's Triple Force Friday today and with Halloween just around the corner it seems like a good time for some Star Wars costume giveaway. Our friends from Film Jackets are sending us Finn's leather vest from The Rise of Skywalker and we wanted to give it away to one of our readers. Read on for the details.
So far we've seen several promo images from The Rise of Skywalker, showcasing Finn's new vest (including the photo above).
For a chance to win such a vest you just have to answer the question "what is your favorite Finn moment from the sequel trilogy", in the comments section below.
We will randomly pick one winner from all the replies. Please only post one reply and don't comment on other people's replies.
Here are some more details about your prize:
Specifications:

External: Real Leather
Internal: Viscose Lining
Color: Distressed Brown

Description:

Here we present you the new look from the Star Wars Episode IX. The latest variation of the famous Finn costume which has now altered into vest worn by John Boyega.

This new edition in Finn Vest is made up of Real Leather with distressed finishing. Two top front pockets, one is zipper and the other is flap, includes opening front to give an awesome look for outing.
You can find more info about the vest and other Star Wars related items on Film Jackets site here.
The contest will run for 7 days and on next Friday we will announce the winner. The contest is only for U.S. citizens.
Good luck and happy hunting today.
UPDATE!
Using a random number generator we picked the winner. It's comment number 21 – The MacGuffin Guy . Congrats and thanks to everyone who participated.
We would ask the winner to send us an email at viralhide@gmail.com so that we can clarify where to send the jacket.