Star Wars: Card Trader by Topps – Digital Collectibles Feature The Mandalorian, Episode IX, and Baby Yoda!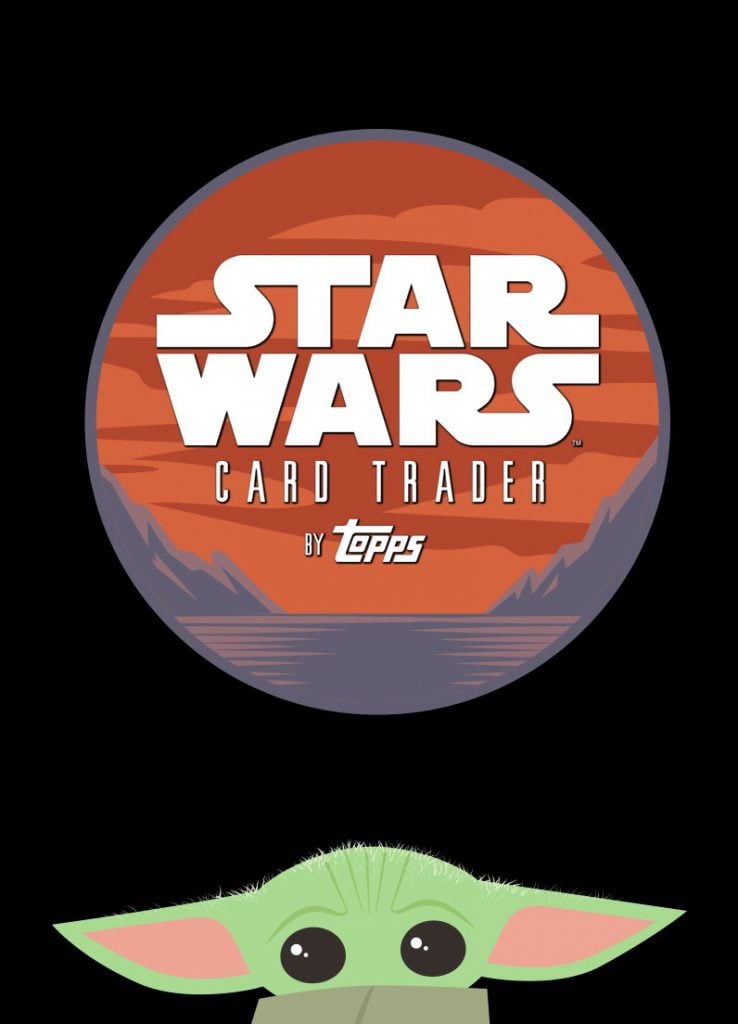 Star Wars: Card Trader by Topps has emerged with new products featuring new and classic Star Wars characters and content. The collectibles span 42 years of Star Wars storytelling from the original film to the emergence of Baby Yoda! Let's check it out.
Before we get into some of the awesome new features, the app can be downloaded free in the iTunes App Store & Google Play Stores, and is available worldwide.
Experience a world where you can collect & trade your favorite Star Wars characters, weapons, spacecraft, memorable moments, and more with fans across the galaxy! Star Wars: Card Trader app offers a fun and engaging way to collect and trade digital collectibles, complete missions to unlock special content, trade-in lower tier collectibles for rarer ones, and the ability to customize your profile by showcasing your favorite collectibles and choosing character-based avatars.
Star Wars fans love collectibles and this app is the perfect blend of the nostalgic feeling of opening up a pack of cards with the instant gratification of modern technology. Star Wars: Card Trader is the premiere destination for collectible content from the entire Star Wars saga from characters and moments from the original 1977 film to the new content we're discovering in The Mandalorian and The Rise of Skywalker! While digital collectibles are a departure from the classic physical card packs, the experience is very similar for an app user to feel a sense of thrill and anticipation before discovering what's inside. Further building on the classic model of trading cards is the ability to trade 24/7, anytime, anywhere, allowing like-minded Star Wars fans around the world to connect with one another in the app, expanding the reach of what was once limited to a local card show or convention.
Are you an old school Topps fan? If so, you'll be happy to hear that classic Topps card templates are featured in the app as well, including the original 1977 blue starfield design. Collectibles in the app have evolved over the years, offering users a chance to collect motion graphic cards, animated GIF cards, lenticular motion cards, and cards digitally signed by the actors themselves, which on occasion include personalizations made out to app users, as well as an image of the actor actually signing the cards!
Since its inception, the app has been downloaded over 10 million times and features new collectibles every day! Users can collect free credits (in-app currency) just by logging into the app each day to help boost their pack-opening power and can also open free daily bonus packs to help grow their collection. As Anakin once asked, "Is it possible to learn this power?" Well thanks to Star Wars: Card Trader, it is!
More recently, SWCT launched "Workbench", a collectible trade-in function that allows users to trade-in duplicate or lower-tier cards in an effort to receive rarer and lower card count collectibles. App users can also complete collector-themed Missions that unlock unique special content, kind of like searching for a holocron!
Finally, Rey may have said she is no one, but you don't have to be. You can customize your profile to fit your Star Wars preferences by selecting your Top 5 collectibles to proudly showcase on your profile as well as choosing a character-based avatar. I think if I had to choose, I'd go with my favorite, Boba Fett! How about you?
Oh, and if that isn't enough, the team has given us the inside scoop about another new feature, "Lock On", which is a thematic Card Wheel type mechanic where users will be able to put new collectibles in their sights!" In our experience there IS such thing as luck! 
And last but not least, what would the app be without Baby Yoda content, so check out these available collectibles featured in the app below.
Enjoy the app and experience with your fellow fans across the globe!