'Star Wars: Visions' Releases Character Descriptions Ahead of Next Week's Debut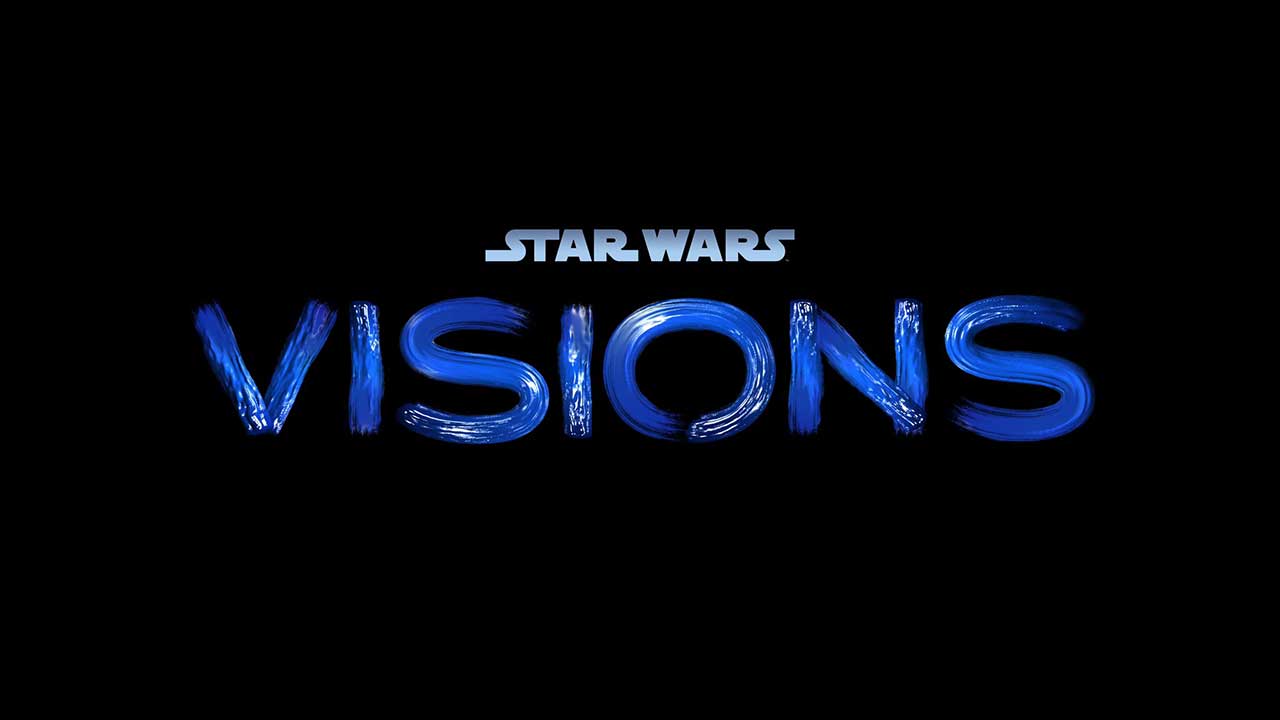 We are a little over a week away from the release of Star Wars: Visions, the first anime series set in a galaxy far, far away, that will introduce some unique (non-canon) takes on the world of Star Wars from the world's top anime creators. Today, StarWars.com released an article that introduces us to some of the new characters we'll meet in this series through the words of the show's executive producers. Let's meet the new characters!
Kara, from The Ninth Jedi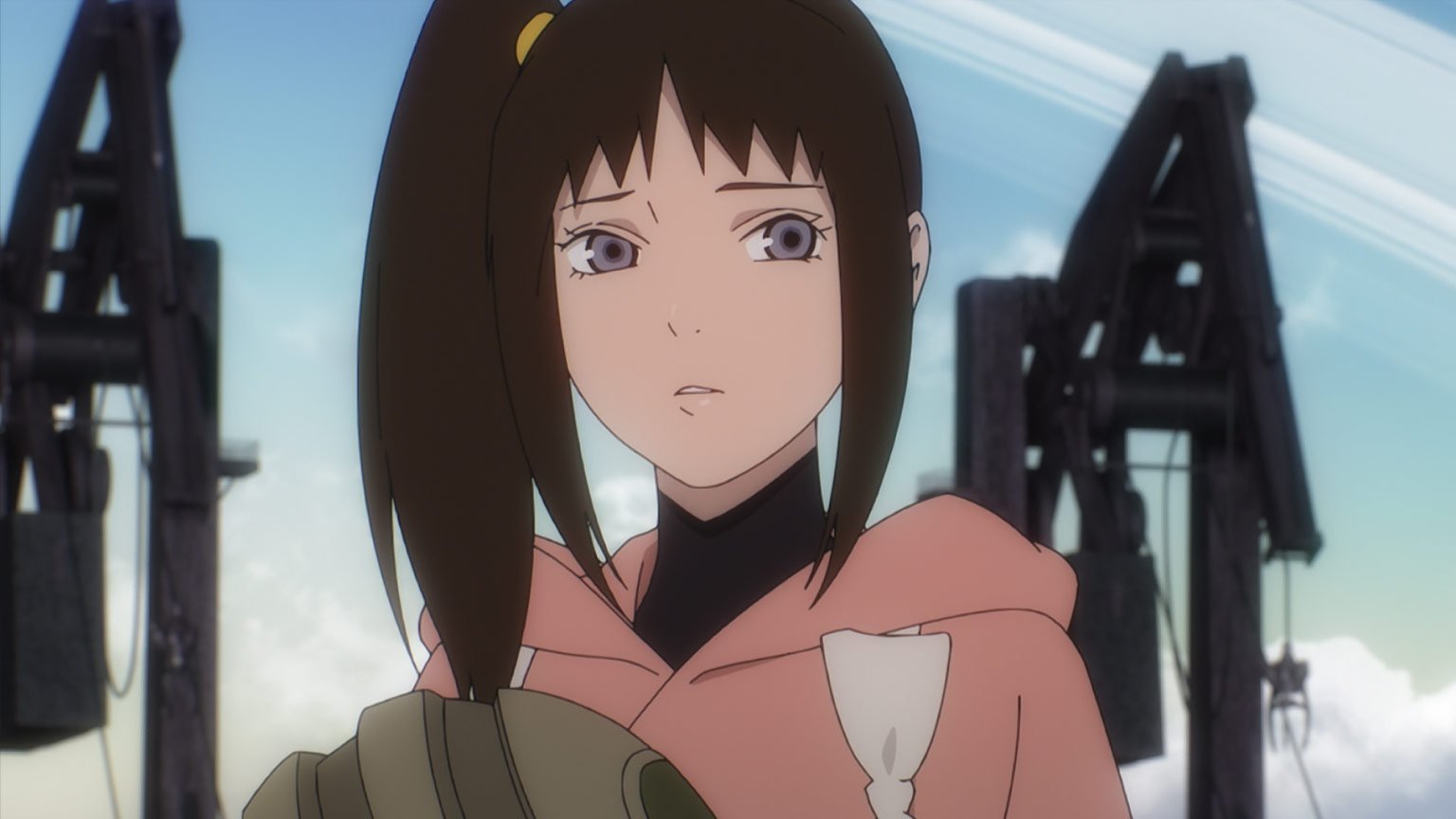 The Ninth Jedi is supposedly the ninth and last episode of the series, and is apparently the longest one (22 minutes). It was originally pitched as two different episodes, but the idea was eventually reworked into a long one. In the story, the Jedi Order is long gone, until a mysterious master named Juro appears, hoping to revive it. Kara appears to be somehow tied to this Jedi renaissance, even though she has never been trained in the ways of the Force. Executive producer Josh Rimes had this to say about it:
"Kara's father is a legendary lightsaber-smith, which is totally unique to this tale. The lightsabers he makes are also different from anything we've seen before in Star Wars. Writer/director Kenji Kamiyama really leaned into this new and different vision of what a lightsaber can be and how it can reflect the nature of those who might wield it. Of course, Kara is in awe of her father and his very important job, and feels that one day she'll have what it takes to wield a lightsaber and learn the ways of the Jedi."
In some ways, Kara is very similar to past heroes like Luke or Rey, and in others, she is very different. Rines said:
"Thematically, Kara has familiar hopes and dreams as heroes like Luke or Rey. She longs for more, wishes to become a hero and get off her tundra planet where great harpoon cannons farm for kyber crystals from the asteroids above. What's new, though, is that Kara has a stable, loving relationship to her father. He's everything to her and she's everything to him. He has an important job and when trouble comes she must take up her father's mission and become the hero she's meant to be — but despite her natural skill, she realizes this adventure is only the beginning and will need all the training she can get as she becomes a part of a group with a mission that's bigger than herself."
As with any Star Wars project, this will be an adventure to remember:
"Kara's journey is an epic one that brims with the scale and excitement one would expect from a feature film. The score is sumptuous, the battles are epic, and Kara's ultimate destiny hangs in the balance."
Karre, from The Twins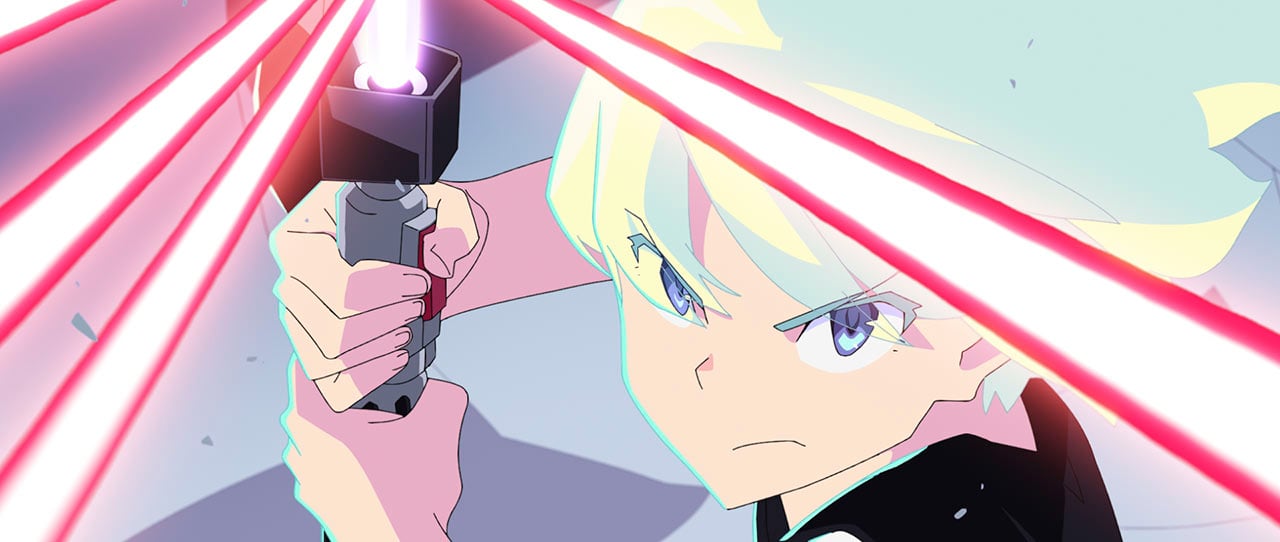 Karre and Am are almost the reverse-Skywalker twins. They are very powerful dark force-users that were designed to rule the galaxy one day, and they start off their journey in their episode being already very powerful. Producer Kanako Shirasaki told StarWars.com:
"Along with his sister Am, Karre was created by dark side forces who plan for the powerful twins to rule the galaxy. However, Karre makes his own choice to free himself from a life that had been designed by the people around him."
Rines added:
"Imaishi-san at Trigger really dug into his own style and the 'twin' themes with Luke and Leia to create dark-side twins Karre and Am. While this set of twins has a destiny that is seemingly already written, with them both sitting up on their thrones on a giant Twin Star Destroyer, Karre has a crisis of conscience born out of love for his sister that drives his choice."
In The Twins, Karre feels like Star Wars characters we already know, but he also brings something new to the table, as Rimes described it:
"Karre brings a whole new point of view to Star Wars, but it also feels so familiar. He's fighting for Am, the only family member he's ever loved or known — and she is against it with every fiber of her being. Karre's drive to protect and hold onto those he loves can be traced back to Anakin with his love for his mother or for Padmé, and Luke when it comes to his love for his friends and his ultimate forgiveness of his father. He's making a choice that will forever shape his destiny. What's really unique is that he's doing it from an all-powerful position that's set against a wild, exaggerated, burst of sound and fury and color. But it's all because he wants his sister to live."
Dan, from The Elder
The episode The Elder is described as the classic master-Padawan training, with Dan learning the ways of the Force from his master Tajin. Rimes had this to say about them:
"Dan is a Jedi Padawan who is a bit impatient and sarcastic — he just wants to see a little Jedi action. His master Tajin is wise and cautious, but trusting. Dan learns the hard way about what it means to seek out a fight or to underestimate an opponent."
He added:
"Despite his impatience and flashes of sarcasm, Dan brings a sweet, youthful energy to the galaxy. It's hard not to fall in love with him or see yourself in his shoes. This short really dissects a particular master-student relationship in a really deep and incisive way."
In some ways, this description is a bit reminiscent of the Yoda-Luke relationship in Star Wars: The Empire Strikes Back.
F, from The Village Bride
This episode, by Kinema Citrus, finds a fallen Jedi known as F observing a small village's wedding rituals. She is not much of a talker. As Rimes puts it:
"From her cloak, to her mask, to her one letter name, F is mysterious, hidden, cautious due to a great tragedy in her past. Despite her Jedi heroics in an earlier time, she is really much more of an observer here as she takes in an unfamiliar world and village and must decide: will she step back into her old Jedi life and reveal herself?"
This episode is particularly interesting for introducing various ways of interpreting the Force. Shirasaki said:
"This short introduces the Force in a unique way. People of Planet Keelia don't know the concept of the Force, but they interpret in their own way. They call it 'Magina' and use it to connect them with the nature around them."
Rines also reflected on the themes of the episode:
"F brings a sense of serene calm to this piece. 'The Village Bride' is as much about the natural world, customs, traditions, and a new and unexpected way people might worship and wield the Force. It's a meditative story, almost a tone poem, as F reflects on what is happening in front of her, but also on her own tragic past. As danger escalates and F is drawn into conflict once again, her ultimate choice is such a moment of catharsis and release."
Ronin, from The Duel
The Duel is heavily inspired by Samurai films, which at the same time inspired George Lucas to create this galaxy forty-five years ago. The episode follows a Jedi known as Ronin, that looks and feels straight out of a Kurosawa movie. Indeed, Rimes commented on this:
"Ronin is a wanderer, an anti-hero, a mysterious warrior directly influenced by Toshiro Mifune and Kurosawa films like Yojimbo. He exists in a realm where old Kurosawa films, manga, Westerns, and Star Wars all collide in a feudal style world full of stormtrooper remnants and alien bodyguard squads — and his sidekick is a killer droid in a straw hat. Everything about this character feels so right for Star Wars: Visions and the kinds of stories and influences we wanted to explore."
Shirasaki added:
"Nobody knows who he is or where he is from," adds Shirasaki. "He doesn't talk about himself. The only one who knows his true identity is his droid and it doesn't speak, either. As viewers, we are only given the same limited amount of information about the protagonist that is given to the other characters of this short."
The Ronin will have his own solo adventure via the upcoming novel Ronin, by Emma Mieko Candon, out on October 12.
For the full story head to StarWars.com, where there are many more quotes and descriptions of the characters. And make sure to come back next week when the series is released, on September 22. Its nine episodes are said to have a combined runtime of two and a half hours, ranging from 13 to 22 minutes per episode. Meanwhile, you can watch the trailer for the series right here.
Miguel Fernández is a Spanish student that has movies as his second passion in life. His favorite movie of all time is The Lord of the Rings, but he is also a huge Star Wars fan. However, fantasy movies are not his only cup of tea, as movies from Scorsese, Fincher, Kubrick or Hitchcock have been an obsession for him since he started to understand the language of filmmaking. He is that guy who will watch a black and white movie, just because it is in black and white.