Star Wars: The Rise of Skywalker, The Mandalorian, and Jedi Fallen Order Character Descriptions Revealed on Upcoming Figure Releases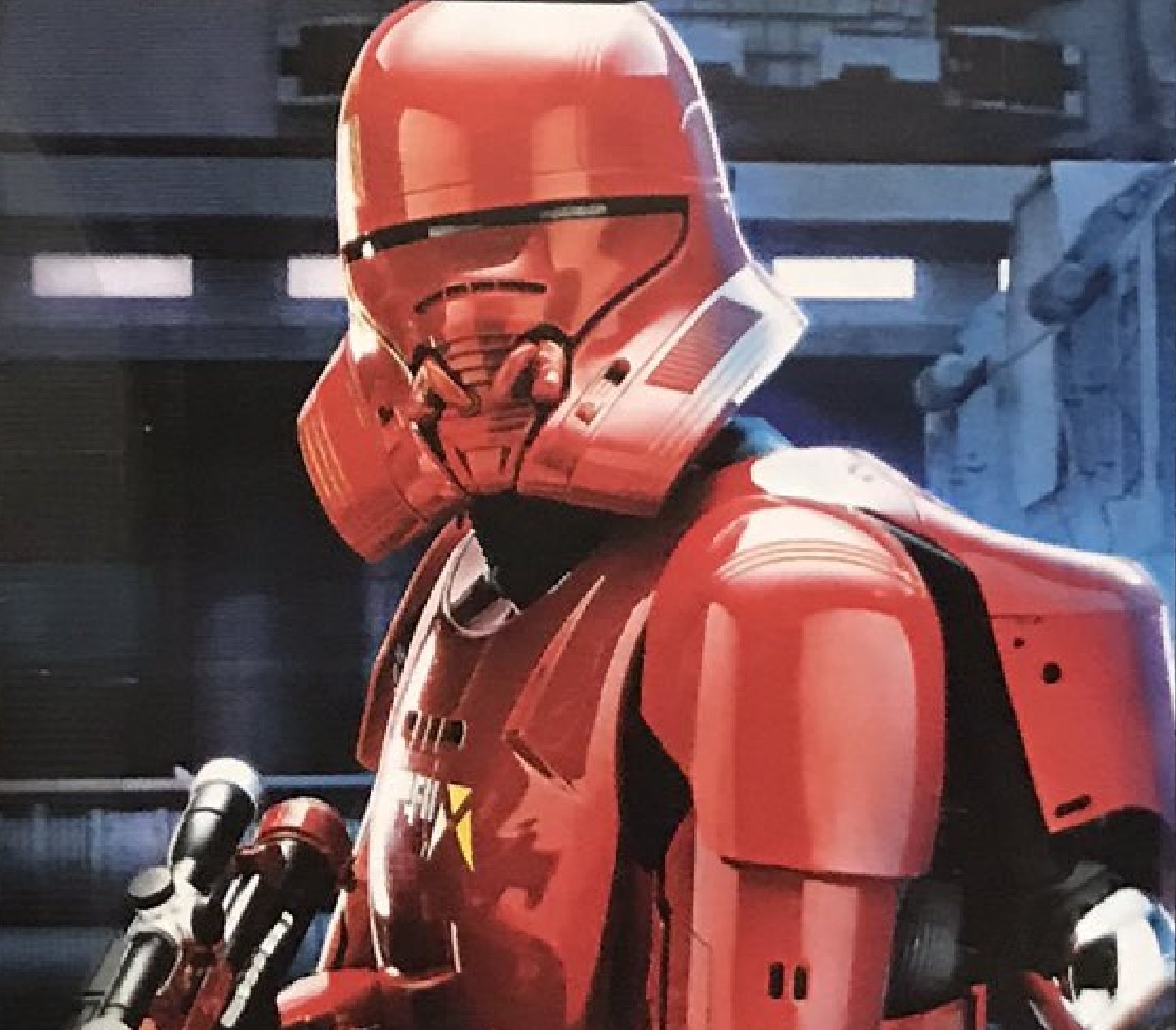 We were shown images of some of the new Star Wars figures that will be hitting store shelves on Triple Force Friday next week, which includes The Rise of Skywalker, The Mandalorian, and Jedi Fallen Order. As always, the backs of the figures include character descriptions. Some of these are already public knowledge, like the Sith Troopers via the costume displays at D23, but it's still really cool to check out the details of the new figures heading our way soon! Let's take a look.
First here's Kylo Ren's description:
"As Supreme Leader of the First Order, Kylo Ren wields more power than ever before. Nevertheless, Ren continues to search for secrets of the Force from the depths of the dark side."
It's also interesting that on one of the toys it is written that Kylo's TIE fighter is called the TIE Whisper. This name was first mentioned by Twitter member @_selenejade.
The Sith Trooper – In its ultimate push towards galactic conquest, the First Order readies an army of elite soldiers that draw inspiration and power from a dark and ancient legacy.
The Mandalorian – His body is shielded by beskar armor, his face is hidden behind a T-visored mask, and his past is wrapped in mystery. The Mandalorian is battle-worn and tight lipped, a formidable bounty hunter in an increasingly dangerous galaxy.
Cal Kestis – A Jedi Padawan during the Clone Wars, Cal Kestis narrowly escaped the horrors of Order 66 and was forced into hiding. Together with explorer droid BD-1, he embarks on a journey to rebuild the Jedi Order while evading the terrifying Imperial Inquisitorius.
Also check out these upcoming toy releases that can already be seen on some store shelves, but are not available to purchase until October 4:
Triple Force Friday is on October 4, so make room on your shelves and display cases, and get ready to reload your Star Wars collection when the latest wave of figures hits retailers next week.
John Hoey is the Lead Editor and Senior Writer for Star Wars News Net and the host of The Resistance Broadcast podcast
"For my ally is the Force, and a powerful ally it is."