Jimmy Smits Confirms Cameo in Rogue One: A Star Wars Story!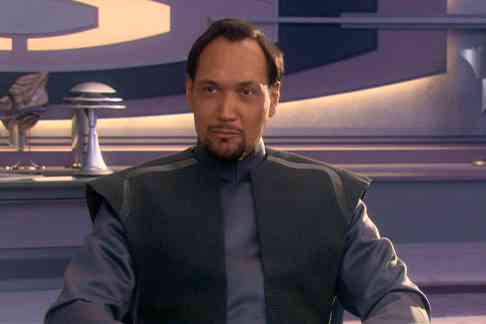 Amidst speculation from fans, Jimmy Smits reveals he is reprising his role as Senator Bail Organa in the upcoming Star Wars: Rogue One film. Read on for more!
In July, fans at Star Wars Celebration Europe in London were the first to see the behind the scenes sizzle reel for Rogue One: A Star Wars Story. Hours later, the footage hit the net and fans scoured it for any sort of hidden reveal.
Recently, several fans have made the claim the past few weeks that Senator Bail Organa (Jimmy Smits) makes an appearance in the sizzle reel. Now it appears we have confirmation that it is indeed he does!
Jimmy Smits, best known to Star Wars fans for his portrayed as Senator Bail Organa in Star Wars: Attack Of The Clones and Revenge Of The Sith, confirmed on the daytime talk show The Talk about his involvement in 'Rogue One'.  Smits was presented with a screenshot from the 'Rogue One' sizzle reel.  Hosts then quickly asked if the man who resembled Smits in fact was him. He first resisted with a few denials before conceding.
"People got nothing better to do!" he joked. "There's stuff going on in the world!"
When pressured by the hosts for even more details, the actor played coy before finally revealing the tidbit some fans had been hoping for (including me).
"Can you say the word cameo? Can you say the words small part?"
You can watch the full segment with Jimmy Smits here:
In canon, Bail Organa was mentioned in A New Hope, but we never got to meet him because he died when Alderaan was destroyed by the Death Star. So, his appearance in the all-new Anthology film makes perfect sense given the timeline of events.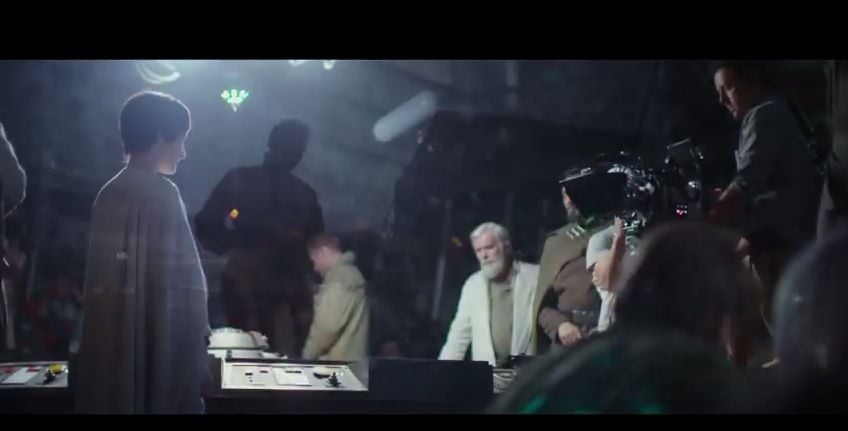 You can briefly see the legendary Senator Organa at about the 1:04 mark in the Star Wars Story ABC Sizzle Reel.
Check out the entire Celebration Extended Version of the sizzle reel below and see for yourself.
Rogue One: A Star Wars Story will be released in theaters on December 16
Source: IGN