Dave Filoni Speaks About Working on The Mandalorian Plus A Look Inside The Razor Crest
IGN dropped a huge article this morning featuring quotes from Dave Filoni and details on the Mandalorian's ship, the Razor Crest. Ever since the trailer for The Mandalorian dropped last month there has been a steady flow of images and pieces of information about characters and the setting of the franchise's first live-action show. Count this article as a huge part of it, with it mostly centered around Filoni's history with Star Wars, George Lucas, and his experience working on The Mandalorian. Also, a first look at the cockpit of the Razor Crest, pictured above.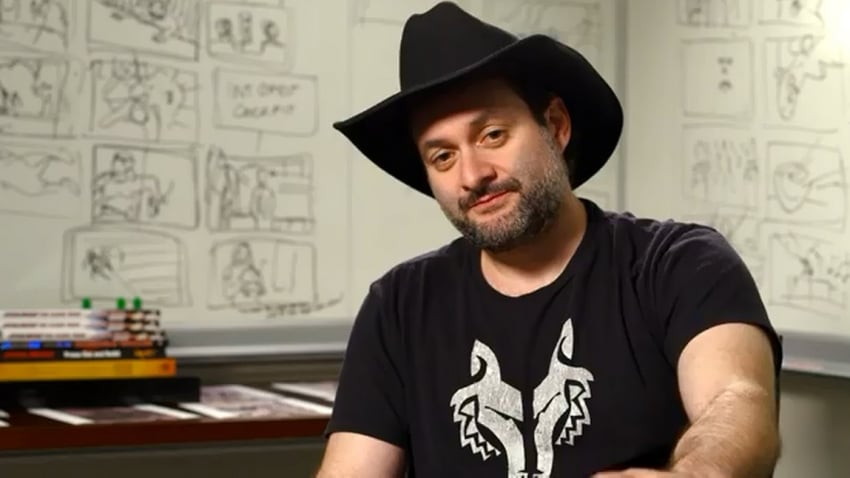 There are a lot of reasons to be excited for The Mandalorian, but a big one for many fans is seeing Lucasfilm veteran Dave Filoni jump from animated storytelling to live-action. Filoni has been working on Star Wars for fifteen-years – with much of his tenure working closely with George Lucas on The Clone Wars. In addition to that vast work (not to mention a forthcoming season on Disney+), Filoni also brought Star Wars Rebels and Star Wars Resistance to the screen, so he's got a resume that would be hard for even the most seasoned television writers and directors to match when it comes to Star Wars. Filoni's live-action directorial debut will be the pilot episode of The Mandalorian. Filoni recognizes live action is a different medium, but one with the potential to allow more room for storytelling.
Filoni, speaking to IGN:
One of the things I like as a creative is that the episodes can be different lengths if you want. I experienced this making Clone Wars as well as making Mandalorian… Before, I would have to come in at a certain length for every single episode of Clone Wars or Rebels and I thought, 'Well, I'd love just an extra 30 seconds.' It might not seem significant to a viewer, but it is actually a significant amount of time. So I love the flexibility of the space that allows you to tell the story in the way that you really intend. You don't, if you don't want to, have to cut things – you can add things as you see fit.
Filoni and Favreau have both mentioned there would be a ton of Easter eggs and familiar elements for long time fans. The above quote suggests they had the freedom to pack as much story into each episode as they saw fit, which must be a nice luxury of being on Disney's flagship streaming network as opposed to a rigid, cable/network structure that must accommodate airing time for other shows. IGN notes Filoni will direct two episodes of The Mandalorian, one of them being the pilot episode, which seems like a huge nod of respect and faith that a director as accomplished as Favreau would pass that off to a first time director.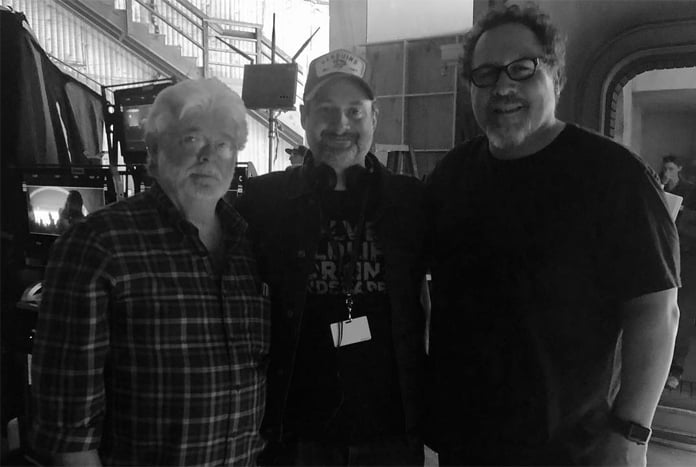 In the article, Filoni reflects on working closely with George Lucas, as well as the legendary filmmaker's mentoring. It sounds like Filoni has a great outlook on knowing his own limitations, as well as knowing when to listen to those who have the skills he might not. There's always something which can be learned in the exchange and collaboration of storytellers, and Filoni seems to maintain that sensibility when speaking about his current collaborators, among them Jon Favreau.
Quoted from the IGN piece:
I was taught by George and there are a lot of things that I want to do with Star Wars, that I feel make something feel like Star Wars and very classic but of course everything I was doing was the first time I was doing it, in a way, because it's live-action. So while it's a world that's familiar to me, it was a medium that was not as familiar to me – though George had prepared me well over the years with his training. I was fortunate to have Jon, people like Greig Fraser [director of photography on The Mandalorian and Rogue One] on board to help guide me through the process and help realize what I was trying to do shooting-wise and performance-wise. So that was all a challenge, but an exciting one.
This kind of statement should give fans a lot of faith. Filoni directly connects his 'apprenticeship' under Lucas to the learning he continues to strive for. Star Wars, at its best, has always been a grand collaboration. It's heartening to read that spirit continues as we approach the imminent debut of The Mandalorian on Disney+ this November.
As for the tone and story, Filoni had a few words about that too:
This show is dealing with a character that, to me, he's a bounty hunter, he's on the edge of things himself… Where, in the movies, we deal more with Luke, who's a character coming into his own, but he wants to do the right thing. And when you're dealing with the Jedi, they're obviously trying to uphold what's good in the light side of the Force. I think that what's unique about Mando is that he's basically a guy that's just trying to make a living in the galaxy. He's a survivor and he's just trying to find his way on a day-to-day basis. And I think that leads to very interesting character moments and stories for him that are apart from some things we've seen the Jedi deal with more directly. He comes from a different angle because he's a different type of a character than they are.
Not only did the article take us into the brilliant mind of Filoni, we also get a peek at the Mandalorian's ship – the Razor Crest. While the article notes the exact model and origin of the Razor Crest is still a mystery, the work that went into bringing it to the screen goes back to the early days of Lucasfilm's pedigree in visual effects –motion-control cameras and practical models. Chief Creative Officer of ILM himself John Knoll built a special rig in his garage to film some practical shots of the Razor Crest. If that doesn't get you excited, I don't know what will. Though Favreau mentioned this earlier in the year at Star Wars Celebration Chicago, it's great that IGN is reminding people of all the talent going into The Mandalorian, in all facets of production. IGN notes the cockpit is for a single-pilot, so don't expect any co-pilots or droids trying to talk our protagonist down from flying into an asteroid field or engaging Star Destroyers. It's safe to say fans are no doubt waiting with baited breath to see this elegant, stealthy looking gunboat in action. As for the origins of the Razor Crest, all involved are still mum, despite it's similar appearance to Republic Low Altitude Assault Transports used during the Clone Wars. If I had to guess, we'll get find out it stemmed from that, with a few special modifications our hero installed himself.
I never get tired of saying this: It's a great time to be a Star Wars fan! Make sure to head over to IGN to check out the full-article, photos, and videos.
The Mandalorian debuts November 12th exclusively on Disney+.
SOURCE: IGN
Kyle Larson lives in Portland, Oregon. When he's not running trails, he's reading and writing.