Hasbro Pulse Con Returns October 22-23 With Star-Studded Lineup and Star Wars Surprises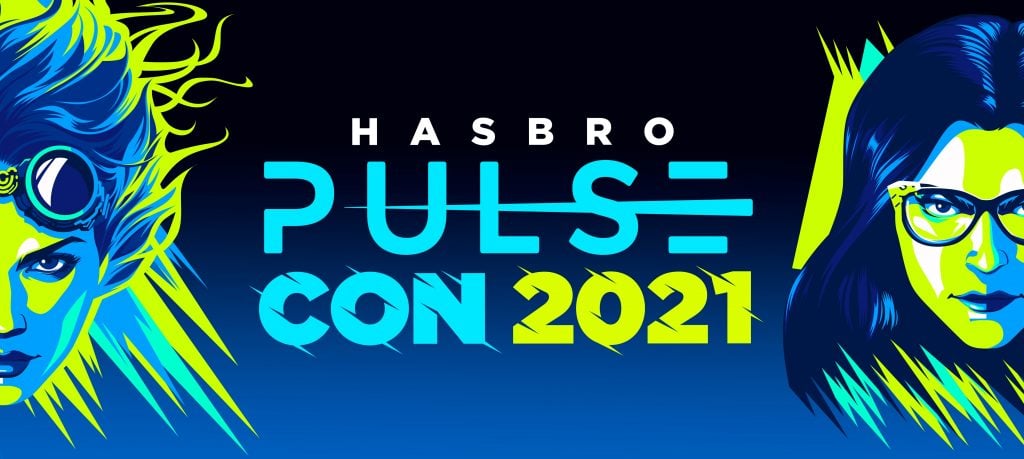 Get ready Star Wars collectors because Hasbro Pulse Con is back and it kicks off this Friday, October 22! This two day event, hosted by Jackie Jennings and Khleo Thomas, will be packed with news and updates from all of Hasbro's most popular brands, including Star Wars, and will feature celebrity appearances, musical guests, and more, and we have all the details.
Fans will also have the ability to order exclusives for this event which include STAR WARS: THE BLACK SERIES 6-INCH TRAPPER WOLF Figure, STAR WARS: THE BLACK SERIES THE POWER OF THE FORCE CANTINA SHOWDOWN Playset, and STAR WARS: THE VINTAGE COLLECTION 3.75-INCH EMPEROR'S THRONE ROOM.
Check out the official teaser for the event below!
From Hasbro's press release:
Featured guest talent include Patton Oswalt, Matthew Lillard (Scream, Scooby-Doo), select cast members of the upcoming film Ghostbusters: Afterlife, author of Doctor Strange, Thanos, Thor and Venom comics Donny Cates, Power Rangers comics writer Ryan Parrott from BOOM! Studios,  Marvel comics artist David Nakayama, Ben Burnley (Breaking Benjamin), the cast of the hit television series Power Rangers Dino Fury – Russell Curry (Red Ranger), Kai Moya (Blue Ranger), Hunter Deno (Pink Ranger), Tessa Rao (Green Ranger), Chance Perez (Black Ranger) and Jordon Fite (Gold Ranger), popular content creator and artist Rudy Willingham, and more who will make appearances during the course of the event, along with unique experiences from musical guests including Weezer and Transformers legend Vince DiCola. The event will be available exclusively through the Hasbro Pulse YouTube Channel on October 22-23, 2021. 

Fans in the US, Canada and UK can expect one-of-a-kind experiences to celebrate the company's iconic brands through engaging panels, exclusive content drops, over 50 new product reveals, celebrity appearances, exclusive Hasbro Pulse Premium Member opportunities, fan interactivity and more. Brands including Power Rangers, Transformers, G.I. JOE, NERF, Magic: The Gathering and Avalon Hill along with premier partner brands Star Wars™, Marvel, Ghostbusters, Fortnite, and more will be featured in an incredible panel and activity lineup that spans multiple days, giving fans even more meaningful experiences through behind-the-scenes programming. 

For every viewer of Hasbro Pulse Con, Hasbro will donate a toy or game to Toys for Tots up to 50,000 pieces. Through the gift of a new toy, Marine Toys for Tots helps bring hope and joy to America's less fortunate children. 
So what can fans of a galaxy far, far away expect? First, the Star Wars Hasbro Marketing & Design teams will present a panel for fans on Friday, October 22.
HASBRO PANEL ON STAR WARS™ OFFERINGS 
Panelists: Hasbro Star Wars Brand Team 
Join members of the Hasbro Marketing & Design teams as they discuss the popular Star Wars line by Hasbro, including the Black Series and The Vintage Collection. Attendees will get an in-depth look at Hasbro's latest action figure and premium roleplay offerings from throughout the saga. Word on the Holonet is there may also be a few surprises. May the Force be with you! 
Then you can expect to get more information about the latest HasLab dream project — the Black Series Rancor high-end figure!
HASBRO'S HASLAB PANEL ON STAR WARS™ HIGH END COLLECTIBLES 
Panelists: Hasbro Star Wars Brand Team 
In 2018 we launched HasLab with a dream: make the biggest Vintage Collection vehicle that Hasbro has ever made, the ones fans had been requesting for years, Jabba's Sail Barge, the Khetannahighend collectible. We followed this up in 2020 with the biggest Star WarsHasLab ever by Hasbro: The Razor Crest starship. Join members of the Hasbro Marketing & Design teams as they launch the next Star WarsHasLab dream project – the Black Series Rancor high end figure.
Additional programming details and full schedule for Hasbro Pulse Con can be found on HasbroPulseCon.com. To stay up-to-date, fans can sign up for the Hasbro Pulse newsletter or follow @HasbroPulse on Instagram, Twitter, and Facebook. 
Stay tuned to SWNN for more updates from Hasbro Pulse Con 2021!
Lacey is a co-host on SWNN's official podcast The Resistance Broadcast. You can see and hear her Monday and Thursday recapping the news and having deep discussions with the rest of the TRB crew. When not podcasting, Lacey provides live coverage for events like Star Wars Celebration, New York Comic Con, and more! A Star Wars Fan since 2nd grade, she has always been drawn to the characters and adventures in a galaxy far, far away. You can usually find her either watching The Force Awakens for the 100000th time, or looking for art, toys and collectibles to add to her ever-growing collection. Geek out with Lacey on Twitter and Instagram - @laceygilleran.