'Obi-Wan Kenobi': Ewan McGregor Continues to Praise Deborah Chow and the Series
The Book of Boba Fett is over now, but the Star Wars train is not stopping. 2022 still has three live-action series in the pipeline, and if recent rumors are true, Obi-Wan Kenobi may be next. Kenobi himself, Ewan McGregor, recently spoke to Forbes and could not be more enthusiastic about the upcoming series, saying it's going to satisfy all Star Wars fans.
McGregor first commented on the experience of playing the role all these years later, as now the generation of fans that was clamoring for his return is the same generation of kids the prequels were made for. He said:
"Oh my gosh, well I loved playing him again. I mean it's quite interesting, after the experience of making the first three films and living through sort of their reception in the world, which wasn't always glowing, I have to say. And then now, meeting the generation who we made those films for, the children then – and now, people in their late teens or early 20s, those people who were kids who we made those films for, they loved them. To them, they're their Star Wars films, you know? For us, it was the original films of the '70s, but for them, it was our films were their Star Wars. So to step back into his shoes again now and do a series, a whole series about Obi-Wan Kenobi for those fans, it just makes me really happy."
Then, he expressed his enthusiasm over the whole cast and crew that is behind the series:
"It was a great experience. Deborah Chow directed all the episodes and she's really good. She directed a couple [episodes] of The Mandalorian and she's a really great director. She really knows the Star Wars world, inside out, far more than I do (laughs). We just had a great time. I think it's no secret that Hayden Christensen comes back and we got to play scenes together again as Obi-Wan Kenobi and Anakin Skywalker and it was just fantastic to work with him again. I'm not going to give away anything else about the storyline, only I think it's really going to satisfy Star Wars fans. I always felt there was a story between Episode III where I finished playing Obi-Wan in the movies and Episode IV where Alec Guinness is Obi-Wan Kenobi. The [Obi-Wan Kenobi series] writers and Deb and I and everyone, I think we crafted or they crafted a very fine storyline. I think people are going to like it."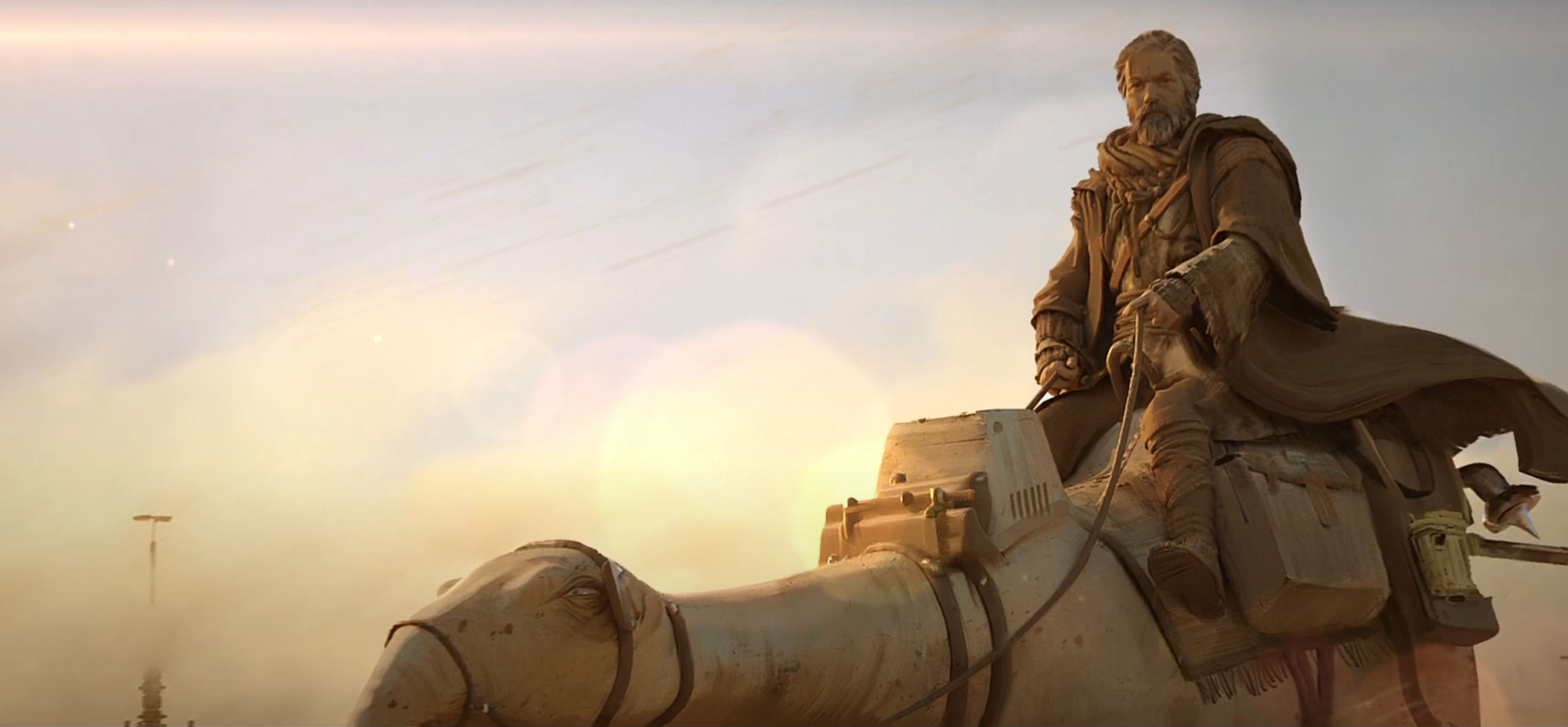 The passing of the torch between generations of Star Wars fans is something our own Resistance Broadcast crew has been discussing for some time. Indeed, the kids that fell in love with Star Wars because of the Disney films will be the podcasters and leaders of the online conversation 15 years from now. This is exactly what is happening today with the kids that grew up in the 90s and 2000s.
While there isn't much new in these quotes, many more will come in the next few months as the marketing campaign starts to ramp up. The cast of Obi-Wan Kenobi, besides Hayden Christensen as Darth Vader, also includes (among others): Moses Ingram, who is set to have a key role in the show; Rupert Friend, whose role may have been revealed recently; Kumail Nanjiani, who also has a substantial role in the series and frequently interacts with McGregor's Obi-Wan; Sung Kang, who wields a lightsaber in the show; Indira Varma, who was spotted wearing an Imperial costume; Joel Edgerton and Bonnie Piesse as Owen and Beru Lars; and O'Shea Jackson Jr., whose part remains a mystery.
Obi-Wan Kenobi is currently deep into post-production. Deborah Chow directed all six episodes. Watch out for a May 2022 release date if nothing changes.
Miguel Fernández is a Spanish student that has movies as his second passion in life. His favorite movie of all time is The Lord of the Rings, but he is also a huge Star Wars fan. However, fantasy movies are not his only cup of tea, as movies from Scorsese, Fincher, Kubrick or Hitchcock have been an obsession for him since he started to understand the language of filmmaking. He is that guy who will watch a black and white movie, just because it is in black and white.