Disneyland Reservations for Star Wars: Galaxy's Edge For Those Without Hotel Reservations Opens May 2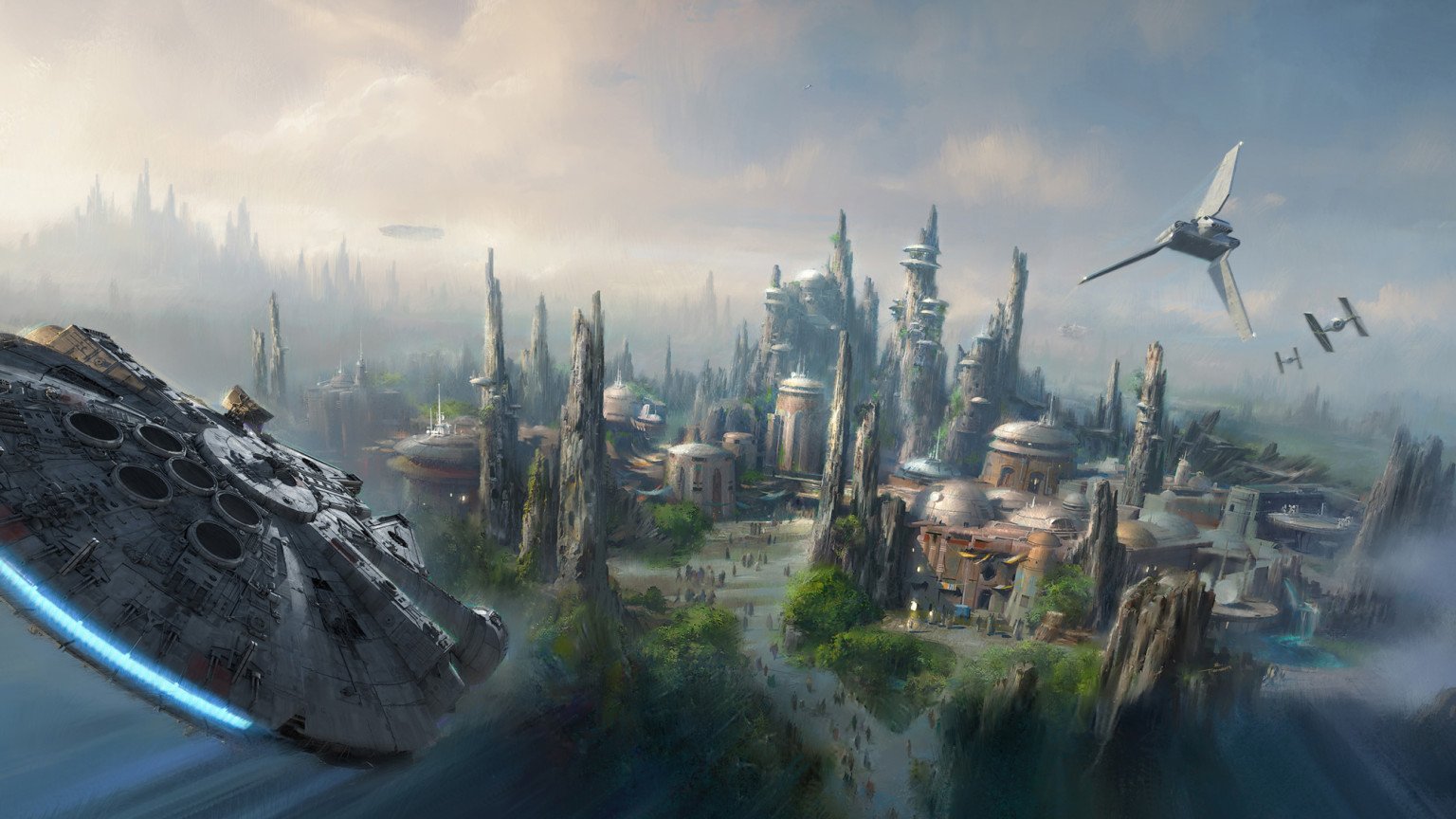 Hot off the tail of Star Wars Celebration 2019, Disneyland Resort has revealed May 2 10AM PDT as the time people can begin reserving access to Star Wars Galaxy's Edge at Disneyland California between May 31 and June 23, for those without existing hotel reservations. Reservations will not be required from June 24 on. This is likely to minimize the rush/flow when the park expansion first opens. Let's check out the details, including other interesting bits of information about the park when it initially opens.
❤️ this Tweet to be among the first to know when reservations for #StarWars #GalaxysEdge at Disneyland Park are available on May 2 for visits from May 31-June 23, 2019. pic.twitter.com/t8YoRYRw4K

— Disneyland Resort (@Disneyland) April 22, 2019
Per the Disneyland site:
Reservations are required for Star Wars: Galaxy's Edge visits between May 31, 2019 and June 23, 2019. Access to the land during this time will be available only with a reservation.


Please check back on this page on Thursday, May 2, 2019 at 8:00 AM Pacific Time for more details.

We will begin taking reservations later that day at 10:00 AM. If you have not already done so, please create a Disney account before Thursday, May 2, 2019.
So if you plan on attending the park during it's initial opening make sure you have an account already before May 2 in order to be able to apply for a reserved spot.
Other points to keep in mind:
Beginning June 24, 2019, a separate reservation for the land will no longer be required.
Capacity for Disneyland Park, Star Wars: Galaxy's Edge and its experiences is limited. Access to the park, land and experiences may be restricted or unavailable depending on Guest demand and other factors. Park tickets, Annual Passports and vacation packages and Disneyland Resort hotel stays do not include special provisions for or guarantee access to Star Wars: Galaxy's Edge.
Star Wars: Galaxy's Edge will not be available during Extra Magic Hour or Magic Morning at Disneyland Park.
Disney FASTPASS service and Disney MaxPass are unavailable for attractions in Star Wars: Galaxy's Edge.
Star Wars: Rise of the Resistance will not be available at the opening of Star Wars: Galaxy's Edge and will open later this year.
So the most important bits for most people would be that FASTPASS and MaxPass are not available in Galaxy's Edge, and that the biggest ride Rise of the Resistance will not be ready until later this year.
We will update you as we find out more details, but mark May 2 in your calendars if you plan on getting in the mix for these reservations!
Writer and Star Wars lover located in Florida, USA.
"I don't like sand. It's coarse and rough and irritating and it gets everywhere."
- Anakin Skywalker