Andy Serkis Confirms That Snoke Won't Meet [SPOILER] In The Last Jedi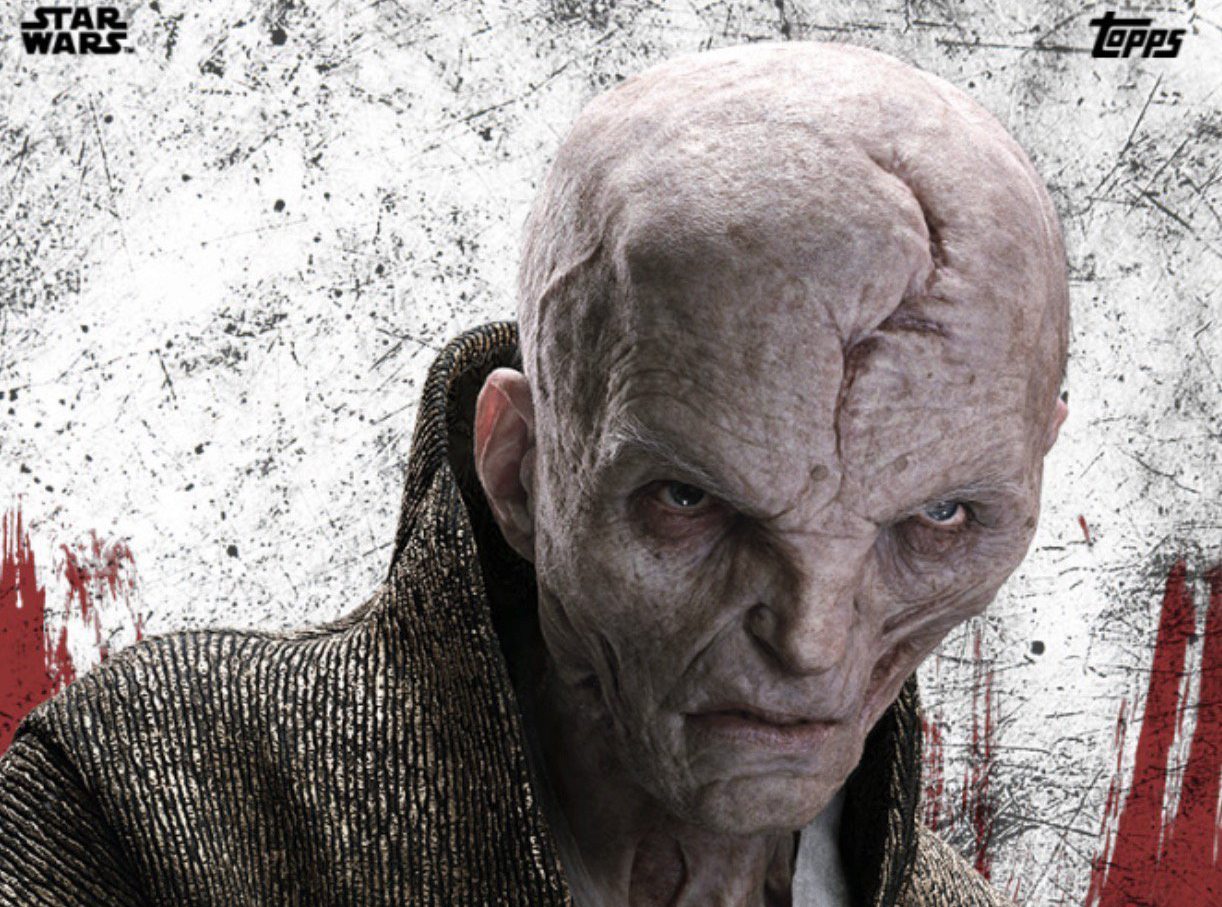 While it's been known that Snoke will have a larger role in The Last Jedi than The Force Awakens (albeit not a role that's large enough to explain the intricacies of his backstory), it's not clear if Snoke will be meeting any of the characters. Thanks to an interview from Andy Serkis, we now know that there's one character he won't be meeting with… Who we'll get into after the jump (so as to not spoil anyone).
Speaking to The List at the world premiere of Goodbye Christopher Robin, Serkis revealed that he did not film any scenes with Carrie Fisher, confirming that Leia and Snoke do not meet. His specific words on the subject were as follows:
"I had no scenes with Carrie but I did get to know her a little bit. She was an incredible human being with a wonderful personality and she's sadly, sadly missed and everyone who came into contact with her was really touched by her great energy and great sense of humour. She is a wonderful person and I did have a great time working with the cast and Adam Driver and Domhnall Gleeson, we've had some really great times on it."
There were multiple so-called "leaks" suggesting a Leia/Snoke confrontation as part of the movie's third act, and it sounds like they can finally be discarded altogether. From the sound of things, Snoke's interactions with other characters seem to be limited for those working within the First Order – unless, of course, Snoke does communicate to the Resistance at some point, and we don't know that because it's a spoiler. But it seems that any conversation between Leia and Snoke will have occurred before the events of the Sequel Trilogy. One could only imagine that Episode IX was going to feature a confrontation between the two, but now that Fisher is gone, it seems as though this will never come to pass. Instead, it seems like any communication between the two characters will have to be explained via dialogue or in EU materials.
Grant has been a fan of Star Wars for as long as he can remember, having seen every movie on the big screen. When he's not hard at work with his college studies, he keeps himself busy by reporting on all kinds of Star Wars news for SWNN and general movie news on the sister site, Movie News Net. He served as a frequent commentator on SWNN's The Resistance Broadcast.