Check Out Eric Tan's Eight Stunning Star Wars Posters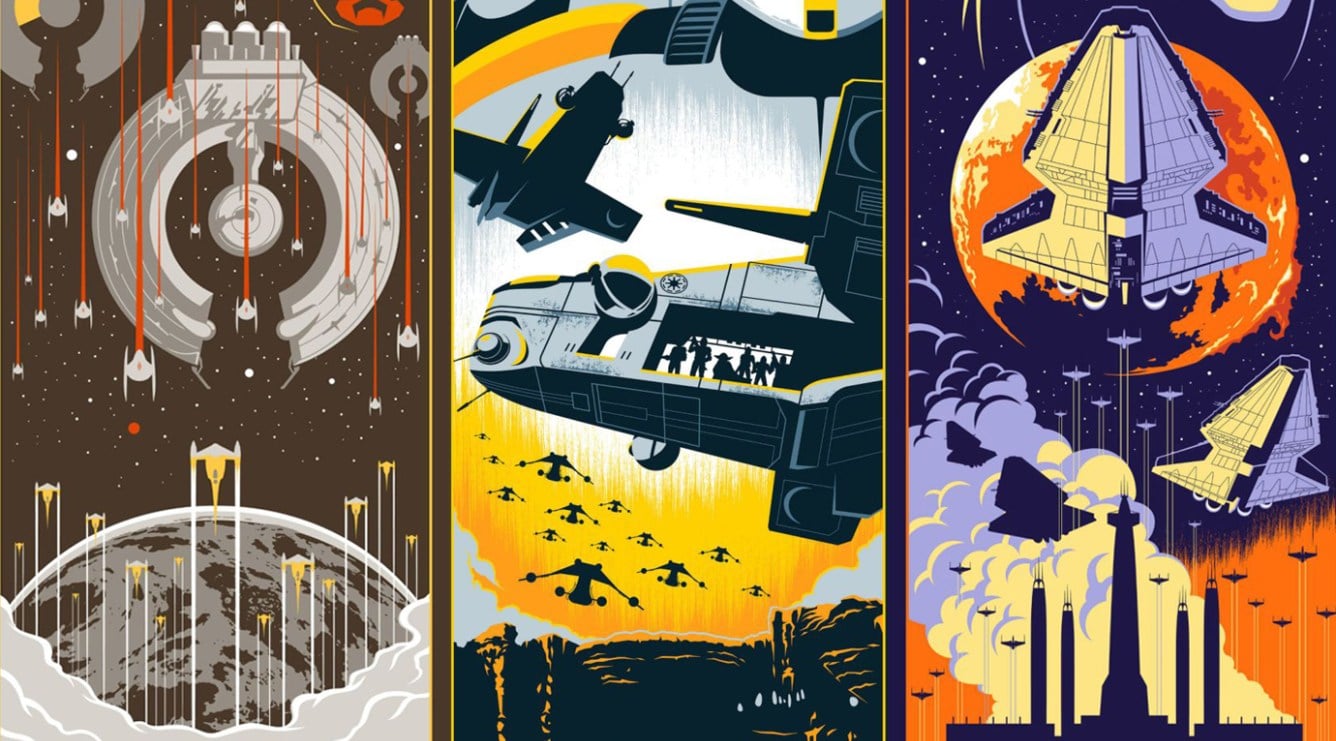 Disney Consumer Products artist Eric Tan has been sharing some absolutely stunning posters for each of the six Star Wars movies made during the George Lucas era of Lucasfilm, and in the past two days, he's shared brand-new posters tying in with The Force Awakens and The Last Jedi, which are about to go on sale here. With an emphasis on making daily posts, are we in for a new Star Wars Episode IX poster and a title reveal with it? Not so fast.
In each of Tan's posters, there's a character standing on a planet looking toward the landscape ahead and the artillery above, which transitions smoothly into space as we see an onlooking character. While many of these posters were completed a while ago, Tan recently went about posting them one per day, including two new designs, which seems a little suspicious. You can check out his work below:
There was some speculation that, since he was posting an image a day, there was an outside chance that we'd get an Star Wars Episode IX one surprise-dropped on us. But it looks like the comment on the post he made for The Last Jedi poster, which says that he hasn't designed the follow-up poster yet, dumps cold water on that theory. In hindsight, it certainly seems like hoping for the name of a movie to be revealed through tie-in material instead of a grand announcement was a bridge to far. For now, the wait for more information continues… But he's got eight down, and one to go.
The rumor mill is currently flaring up in a way that suggests a short teaser will be coming soon, and if so, then that would be the perfect place to reveal the title. It's most likely that the teaser would be revealed on the final day of filming (pre-reshoots, anyway), like how Solo's unnecessarily-secretive title was revealed only once filming on the film had wrapped. Hopefully, we'll get a better idea about when the film's title reveal will arrive soon, after last month's debacle over whether or not footage was coming. We will be sure to share Eric Tan's last poster design in this series whenever it arrives. For now, keep your fingers crossed that it will be revealed sooner rather than later.
Star Wars: Episode IX will be released on December 20, 2019.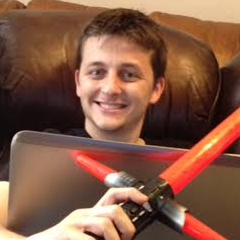 Grant has been a fan of Star Wars for as long as he can remember, having seen every movie on the big screen. When he's not hard at work with his college studies, he keeps himself busy by reporting on all kinds of Star Wars news for SWNN and general movie news on the sister site, Movie News Net. He served as a frequent commentator on SWNN's The Resistance Broadcast.