UPDATE! Jon Favreau Reveals When His Star Wars Show Will Be Set; Scripts For Half Of Season 1 Completed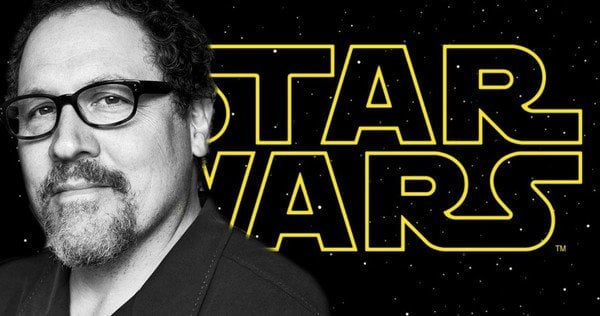 At the premiere of Solo: A Star Wars Story, Jon Favreau has revealed that there's already been a ton of progress on his live-action Star Wars television series for Disney's forthcoming streaming platform. In addition, he has also revealed the time period when the show will be set.
UPDATE: This piece previously mentioned that the series was set seven years after the Battle of Endor, but the truth is that it's seven years after the Battle of Yavin according to an updated report. The piece has been updated accordingly to be more accurate.
Nerdist reporter Dan Casey managed to snag a quick conversation with Jon Favreau confirming that not only does that series take place seven years after the Battle of Yavin, and not only will it feature a new cast of characters, but it also will feature CGI elements on par with his revolutionary digital work on The Jungle Book:
Exclusive: @Jon_Favreau confirms that his live action #StarWars series takes place 7 years after Battle of Endor, between #ReturnOfTheJedi and #TheForceAwakens. Will feature all new characters, using cutting edge tech a la THE JUNGLE BOOK. Story coming to @nerdist… pic.twitter.com/iRyPS8hPDR

— Dan Casey (@DanCasey) May 11, 2018
not sure if you folks saw, but I misquoted earlier: 7 years after the Battle of Yavin, not Endor.

— Dan Casey (@DanCasey) May 11, 2018
How Favreau will be able to balance this and his remake of The Lion King (which sounds like it's going to be The Jungle Book on steroids, and will likely perform that way at the global box office), both of which are due for 2019, is anyone's guess. But he's off to a good start! According to his statement at the premiere, they're done with the scripts to half of the first season:
"…You'll see some of my writing. 'Cause I'm gonna be working on – I've written half of the season already for the new Star Wars show that I'm working on."
It's sounding a lot like this show will be the killer app to Disney's streaming service, much in the same way shows like Daredevil, Orange Is The New Black, House Of Cards, and Stranger Things are for Netflix – and if it's available to watch at or near launch, then Disney's investment in a streaming platform will practically pay for itself.
Grant has been a fan of Star Wars for as long as he can remember, having seen every movie on the big screen. When he's not hard at work with his college studies, he keeps himself busy by reporting on all kinds of Star Wars news for SWNN and general movie news on the sister site, Movie News Net. He served as a frequent commentator on SWNN's The Resistance Broadcast.