Solo: A Star Wars Story – Donald Glover Takes Us on a Tour of the Millennium Falcon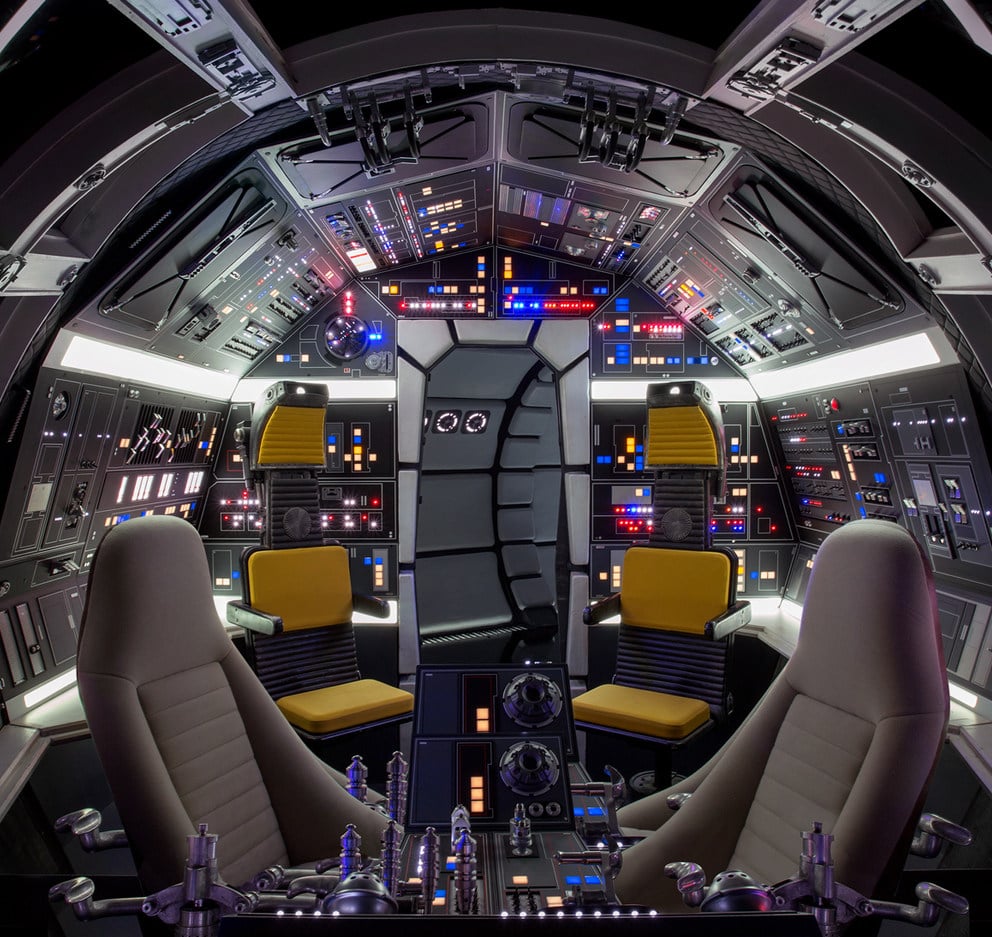 Twitter member @KnightofEm caught a glimpse of a new Solo: A Star Wars Story promotional video, showing actor Donald Glover taking us on a tour of the Millennium Falcon. One of the most interesting places in the Falcon that the actor reveals is the "cape room" (Cape Armoire) as Glover calls it. It holds Lando's impressive collection of capes and shoes for any occasion.
The video was played in one of the US theaters. Check it out:
Uhhhhhhh this just played in my theater!!!!! pic.twitter.com/x0CtUmpcXB

— EMfys Nest 🇨🇦💙💜💝 (@KnightofEm) April 27, 2018
Back in July 2017, Solo director Ron Howard already showed us a sneak peek at Lando's closet in two shares on Instagram and Twitter:
can you guess whose closet this is? #UntitledHanSoloMovie pic.twitter.com/1gB17Rt1vN

— Ron Howard (@RealRonHoward) July 11, 2017
Also in a recent TV spot, we've seen Emilia Clarke's character Qi'ra trying on some of Lando's capes while speaking to Han (see the reflection in the mirror) in this particular place on the Millennium Falcon: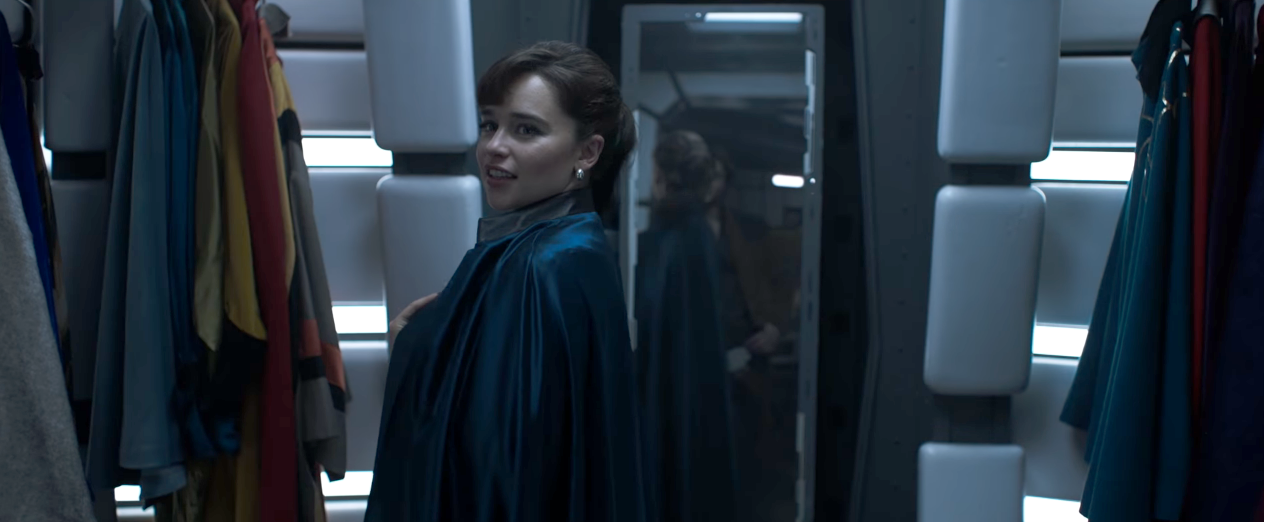 Here's the TV spot where this screenshot is from, in case you missed it:
Solo: A Star Wars Story hits theaters on May 25th.