First Thoughts About Star Wars: Last Shot by Daniel José Older
Over the last few days I have had the opportunity to sit down with the latest novel in Del Rey's ever-growing line of Star Wars books – Last Shot – a Han and Lando novel from author Daniel José Older. With the promotion of Solo: A Star Wars Story now fully underway, Last Shot is the Star Wars book of the hour, focusing on everyone's favorite smuggler and smooth-talking scoundrel while introducing readers to some new characters along the way, one of which will definitely be appearing in the upcoming movie. Read on for my initial thoughts on the book…
For fans of the less Force related corner of the Star Wars universe, there's a lot to love in this novel, and Older does a fantastic job of capturing the spirit, charisma, and motivations behind both Han Solo and Lando Calrissian, the dual protagonists of this Star Wars book. Older proves that he understands what makes both characters tick, and the way that the two interact with one another in the book served both to remind me why I loved the pair so much in the original trilogy and to get me really excited to see their first adventures together in the upcoming Solo film.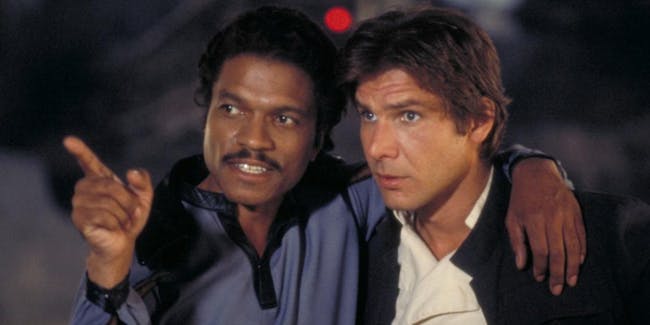 From their constant cocky banter and attempts at one-upping the other to their ability to also work together seamlessly as partners in crime who do genuinely care for each other, Han and Lando are as interesting a pairing as the classic Han and Chewie duo (and maybe even more so in some respects). Speaking of sidekicks, Chewbacca definitely takes a back seat in this one. He has his moments, but if you're looking for a Han and Chewie adventure, you'll have to wait a little longer to catch the two working together in the movie next month.
The book is, for the most part, a genuinely fun and enjoyable ride, and where it excels (which is mainly in characterization) it does so in earnest. While not explicit in any way, the book also touches on more adult themes such as the contrast between the numerous romantic encounters in Lando's past to his newfound desire to have a more meaningfully intimate monogamous relationship with a woman named Kaasha, an old flame that he is reunited with once again. On the political spectrum, the demilitarization of the New Republic is the issue of the day, and you can see from even this early on some of the more negative effects that this decision has on the galaxy, which as we know will ultimately lead to a defenseless democracy that requires Leia to step out and create a Resistance of her own.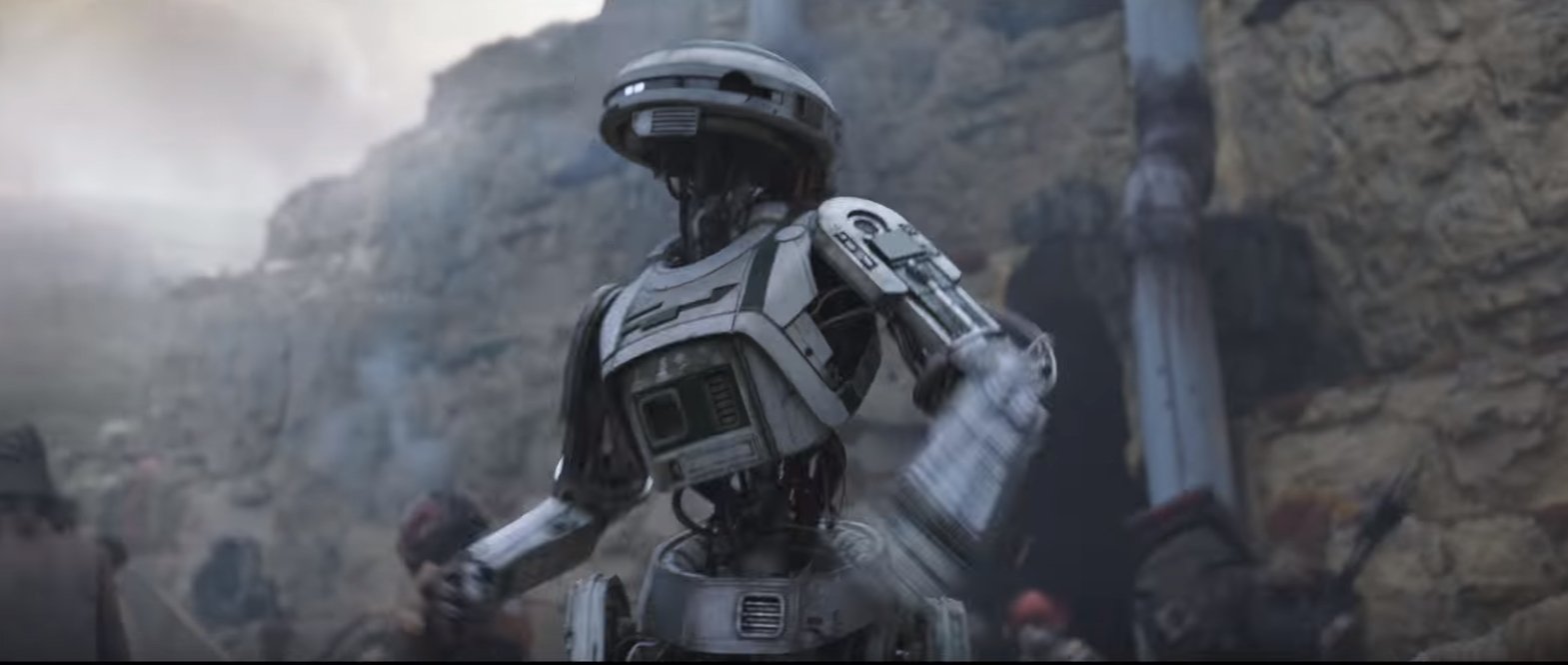 The issue of droid sentience and their forced servitude is also raised as well as the dangers of dogmatism in regards to one's views concerning the artificial beings. This is nothing new to the genre and really is not even new to Star Wars, but this story really makes you stop and consider the plight of the droid and other forms of artifical intelligence like no other Star Wars story before. Is a droid a person? Or is it simply a machine? This is one of the more thought provoking elements of the story and plays out to great effect in the book.
My overall opinion of the book is that it is a worthwhile read for Star Wars fans, especially fans of the scoundrels of the Star Wars universe. Admittedly, the plot is pretty standard Star Wars fare, but the characterization is really nice and even great at times. Although not a masterpiece by any stretch of the imagination, the story is an average tale with characters that make the overall experience an above average one. She's got a lot of spirit, and she's got it where it counts.
For the full review, check back next Tuesday April 17th. Star Wars: Last Shot releases everywhere on the 17th and is available now for pre-order.
Also you can read another new excerpt from the book focusing on Lando and L3-37 on StarWars.com here.
Jordan Pate is Co-Lead Editor and Senior Writer for Star Wars News Net, of which he is also a member of the book and comic review team. He loves all things Star Wars, but when he's not spending time in the galaxy far far away, he might be found in our own galaxy hanging out in Gotham City or at 1407 Graymalkin Lane, Salem Center, NY.