Philip Lord & Christopher Miller To Receive Executive Producer Credits On Solo: A Star Wars Story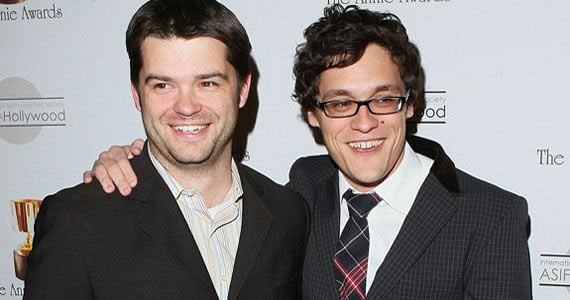 It's officially been revealed how Phil Lord & Chris Miller's work on Solo: A Star Wars Story will be credited after being removed from the director's chairs: as executive producers. This means that Ron Howard will be credited as the film's sole director, per DGA rules.
Variety reports that Miller revealed how they would be credited while at the GLAS Animation Festival:
"We were really proud of the many contributions we made to that film. In light of the creative differences, we elected to take an executive producer credit."
If I understand this correctly, then the general rule of thumb with a movie that deals with a director mix-up is that if you direct 51% or more of the movie, then you get the director's credit. This is likely a big reason why Howard likely refilmed existing scenes – since the LEGO Movie duo were nearly done with filming when Kathleen Kennedy dismissed them, that would mean that for Howard to get the credit for bringing the majority of the film together, he'd have to revise existing scenes (some of which were necessary, given that Michael K. Williams couldn't make the reshoots and Paul Bettany replaced his character). Howard's revised scenes will likely fit the complete version of the film more effectively.
I do think it's a bit curious that, given how they directed a lot of the initial cut of the movie, they wouldn't get a full-fledged producer's credit. In spite of the chaotic-yet-controlled transition from Lord & Miller to Howard, the two definitely see this as a positive work experience, and apparently several of the scenes they directed will appear in the film itself. But perhaps the rules are a bit different for producers, and it might be that Lucasfilm will want to avoid bringing more attention to their problems with figuring out how to see eye-to-eye with the people making their films (which I think may be a big reason why they're giving more power to producers, between Rian Johnson's film series and the series being produced by the Game of Thrones guys).
Grant has been a fan of Star Wars for as long as he can remember, having seen every movie on the big screen. When he's not hard at work with his college studies, he keeps himself busy by reporting on all kinds of Star Wars news for SWNN and general movie news on the sister site, Movie News Net. He served as a frequent commentator on SWNN's The Resistance Broadcast.