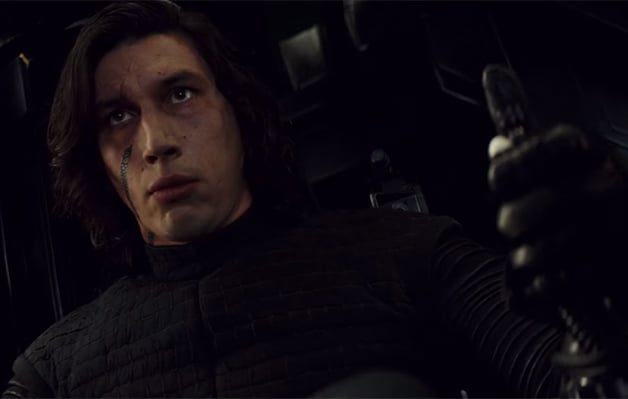 Don't ever accuse Rian Johnson of not paying attention to detail. Mid-way through production of The Last Jedi, Johnson was given a toy of Kylo Ren's TIE Silencer and he noticed that it had a design error which would disrupt the continuity of the original design that was in the film, so he decided to make a change!
Knowing the toys were already manufactured, and probably appreciating and respecting the attention kids and toy collectors pay to detail, Rian Johnson actually changed the movie to match the toy!
At the VFX (Visual Effects) Festival in East London last week, the VFX Supervisor for Industrial Light and Magic (ILM) Mike Mulholland explained the rather humorous situation:
"Initially, the plan was to have missiles on the underside, and shoot them off, and that was it. But halfway through production Rian got a toy, a prototype toy of the Kylo fighter. And they had the missiles on the side wings! So we went and redesigned a bit of it [in the movie] so that we could open it up and pop them out. I've heard of the toys' influence in the past, but that was the first time for me," Mulholland laughed.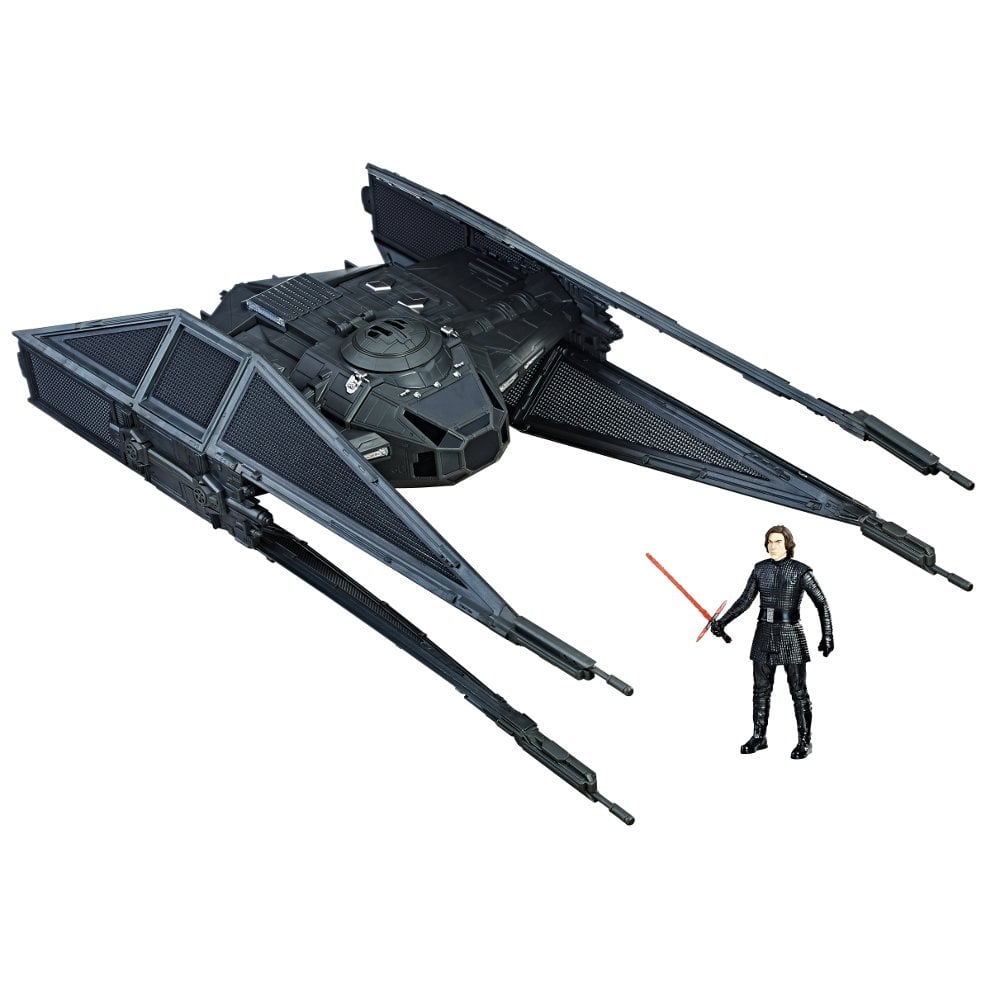 The only time we see the TIE Silencer is in the beginning of the film, on the attack of the Resistance ship, when Ren has that moment with Leia which causes him to hesitate from firing upon her ship.
In addition to this loyal attention to detail and respecting the toys, Johnson also wanted to implement and old school approach to creating space battles, wanting to create them using actual models versus computer generated ships. It turns out the cost and know-how was no longer a reality though according to Mulholland:
"In early conversations with Rian and his producer Ram [Bergman], the question was, 'How much can we do practically for the space battles? To get it kind of feeling like the original trilogy.' That was investigated and discussed. It was a kind of an exercise in working out who could do it practically, who's actually got the knowledge, the know-how and the time to do it, and how much it would cost. The quick answer is, it's quicker and easier and more flexible to do it in CG. So we were tackling it that way."
I know how big of a deal Star Wars toys have been for decades, but this takes it to a new level! J.J. Abrams better keep his eye on the upcoming toy lines as he begins production on Episode IX this summer!
SOURCE: Radio Times
"For my ally is the Force, and a powerful ally it is."
John Hoey is the Co-Lead Editor and Senior Writer for Star Wars News Net and the host of The Resistance Broadcast podcast
"For my ally is the Force, and a powerful ally it is."
Click HERE to check out and comment on this topic in our forum The Cantina