Solo: A Star Wars Story Tie-In Books and Comics Revealed!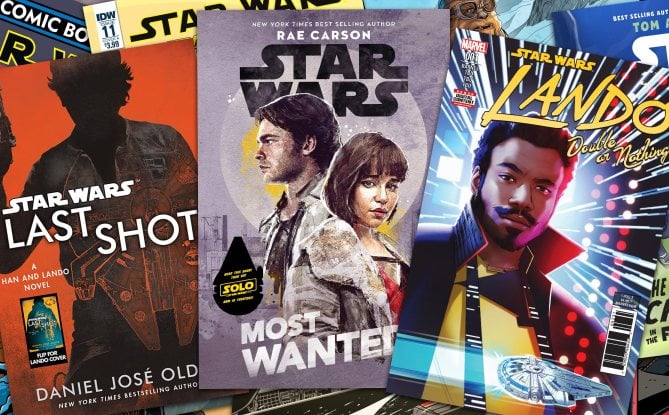 The tie-in material for Solo: A Star Wars Story has just been officially announced by the publishers associated with the franchise, and Entertainment Weekly provides an introduction to over twenty different books and comics that are on the near horizon for Star Wars fans young and old.
First up, we'll be getting a novel featuring everyone's favorite smuggler and cape-sporting swindler in a joint adventure called Last Shot from author Daniel José Older.
According to EW, part of the novel takes place prior to the events of Solo, focusing on Lando and L3-37 (Lando's droid sidekick in the movie), and part of it takes place between the movie and A New Hope that focuses on Han and Chewie. We will also get to see some background on Han's relationship with Sana Starros from the titular Star Wars comic series in this portion of the book. Another section of the story will take place post-Return of the Jedi and we'll get to see Han, Leia, Lando, and a young Ben Solo all together.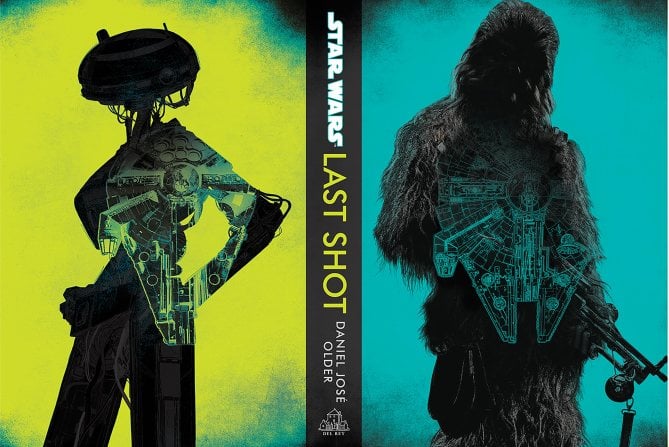 "We bounce around through time," Siglain says. "We always wanted to tell a story that had Han and Lando having one adventure after Return of the Jedi. At the same time, we really liked the idea of contrasting that with seeing them much earlier in their lives. A crime lord comes looking for the owner of the Millennium Falcon, but mistakenly thinks it was Han Solo at the time, but it was really Lando — which gets Lando mixed up in something else Han did that was Han's fault. All these years later, the two of them have to right a wrong from much earlier in their history."
Next up, we have a young adult novel called Most Wanted from author Rae Carson.
This story will focus on Han and Emilia Clarke's character Qi'ra back in their teenage years on Corellia.
Comic fans will be pleased that another Lando mini-series is on the way, this time in a story set just before the events of Solo, providing some backstory for Lando and L3-37. This series will debut the week following the film's release to avoid spoilers for the movie as the events of the comic are very closely tied to those of the film.
Fans of the Art of… series of books will be pleased to get their hands on the one for Solo, which, like the others, will feature various pieces of concept art that went into the design of the movie.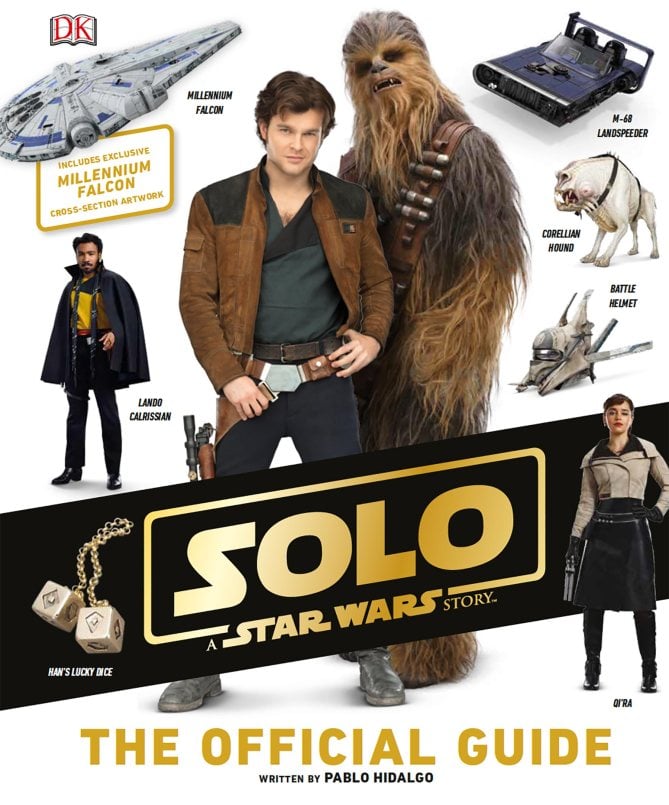 There is a plethora of other books and comics coming out soon that tie-in to the upcoming movie, complete with all the typical children's step-reading books, coloring books, sticker books, and the like. You can check out the covers for these books below, but head over to 
Entertainment Weekly
for a more detailed description of each one.
Jordan Pate is Co-Lead Editor and Senior Writer for Star Wars News Net, of which he is also a member of the book and comic review team. He loves all things Star Wars, but when he's not spending time in the galaxy far far away, he might be found in our own galaxy hanging out in Gotham City or at 1407 Graymalkin Lane, Salem Center, NY.