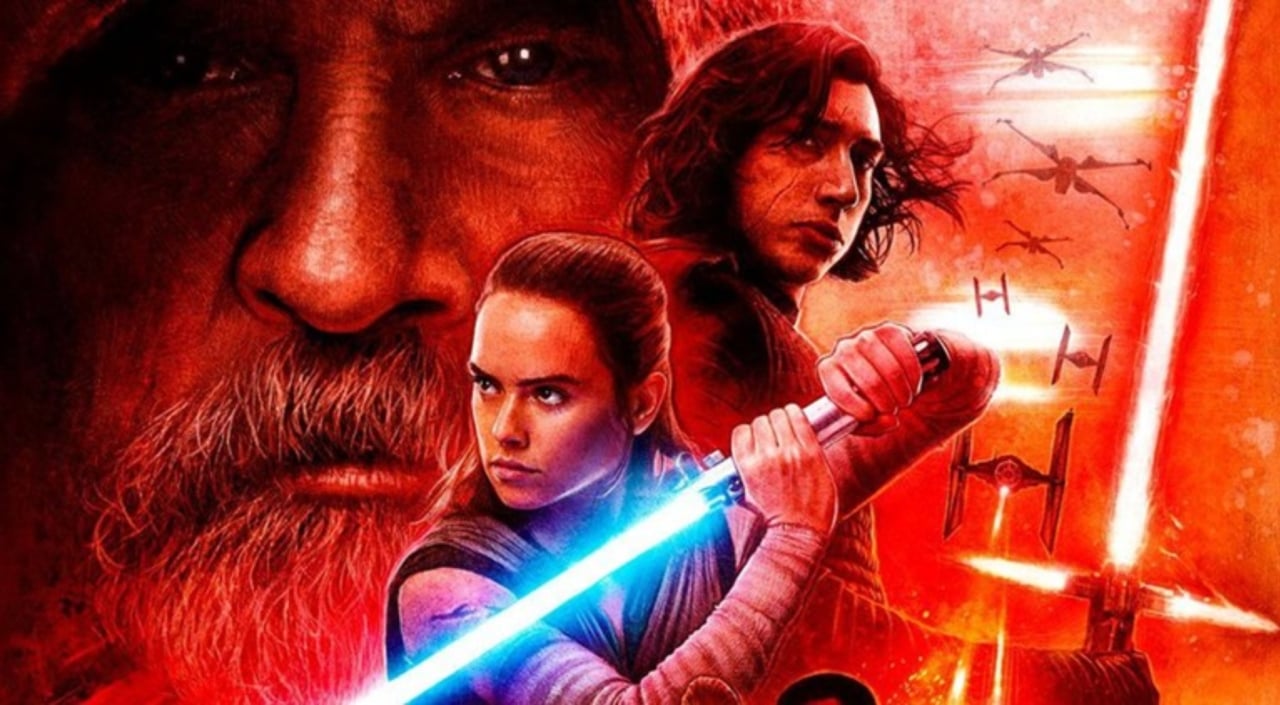 Good news: Star Wars: The Last Jedi is now the highest-grossing movie of 2017, eclipsing both The Fate of the Furious and Beauty and the Beast about a month after its premiere. Better news: that's enough to push the entire franchise past $9B, almost half of which came from the three movies released under Disney's reign over Lucasfilm. Bad news: it looks like the franchise will continue to struggle to find an audience in the planet's second-largest movie market.
According to Box Office Mojo's estimates as of January 14, 2017, Star Wars: The Last Jedi has become last year's highest-grossing movie with a domestic performance of $591.5M and an international performance of $673.4M – which combine to a $1264.9M total. As an interesting bit of trivia, that puts it in the Top 10 highest-grossing movies of all time when you don't adjust things for inflation. Based on the movie's financial trajectory, it looks like it ought to end up at the #9 spot between Frozen and Harry Potter & The Deathly Hallows – Part 2 or the #8 spot between Harry Potter and Avengers: Age of Ultron. Expect it to pass Frozen by this time next week, where the movie ought to reach the $1.3B mark. In terms of domestic box office records, it looks like the movie ought to either narrowly pass the $623.3M total assembled by The Avengers or fall just short of it, which would mean the movie ends its run at either the #5 or #6 spots in the Top 10.
But not all news for the latest Star Wars movie is positive, particularly when it comes to China. After an underwhelming opening weekend, the movie has shed 92% of the screens it held there, and is now up to a $38.8M total. That's well behind Australia's $42.2M total, and that country has less than 2% of China's population. Chinese audiences are largely apathetic to this franchise for several reasons, one of the biggest being that the original movies were never released in the 1970s and 1980s, so there's little nostalgic value for audiences, and sci-fi as a genre has a tough time with a few notable exceptions. The silver lining for Disney is that Star Wars does well enough in the markets where it's traditionally been popular that the movie outright flopping in China isn't a huge issue, since they've been able to cover that ground with the likes of their live-action Disney remakes, Coco (a film which signifies that future Pixar movies could really break out in the region after a string of disappointing performances), Pirates of the Caribbean (the latest installment of which made more over there than it did over here), and – most importantly – Marvel (an absolute powerhouse of a brand in the region).
At this point, there's no sanity whatsoever for the naysayers to call this movie a box office bomb by any measure – but even with that in mind, it's likely that Disney wanted a couple tens of millions more out of this movie's box office gross. I doubt that they're crying crocodile tears over this, however – it's easily their biggest hit of the year, in a year where none of their major movies were bombs; the same cannot be said for rival movie studios. I don't think that we'll see any sort of executive mandates placed upon Star Wars Episode IX as a means of course-correction, because that's just not how Disney operates as a company since Bob Iger took the wheel. With that in mind, I think it's likely that J. J. Abrams and everyone else working on the movie will probably aim to make the closing chapter less risky a story to tell than The Last Jedi, most likely drawing upon of elements of the Star Wars setting in ways that both it and even The Force Awakens opted not to utilize (namely, legacy planets and returning alien species) while still bringing in new material for the franchise (like more new ships designs). Also likely to appear as a way to appeal to fans that weren't thrilled with The Last Jedi would be a large part for Mark Hamill to make up for Carrie Fisher's absence due to her tragic death, and a role that's more in-line with a traditional portrayal of Luke Skywalker.
For now, all is right with the world and Star Wars is unstoppable as a movie franchise – but it will certainly be in Disney's best interests to work on finding ways to expand the reach of this brand in the coming years, especially since future films will have to stand on their own merits and not simply rely on nostalgia to sell themselves.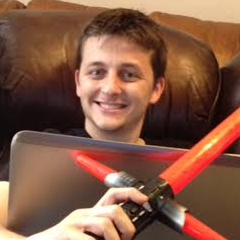 Grant has been a fan of Star Wars for as long as he can remember, having seen every movie on the big screen. When he's not hard at work with his college studies, he keeps himself busy by reporting on all kinds of Star Wars news for SWNN and general movie news on the sister site, Movie News Net. He served as a frequent commentator on SWNN's The Resistance Broadcast.
Click HERE to check out and comment on this topic in our forum The Cantina