UPDATE! Porg Toy Footage Reveals What Creatures Sound Like.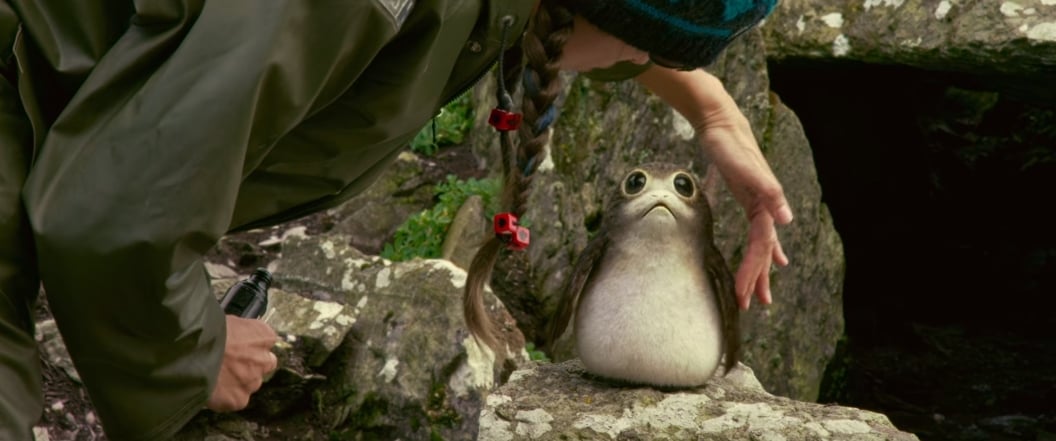 Porgs effectively stole the hearts of the Star Wars fandom literally the second they were first revealed, and it's no surprise that Disney is already capitalizing on Porg hype by including the adorable watchers of Ahch-To as soon as Force Friday. Now, we can actually hear what these little balls of fluff are going to sound like.
A fan who was lucky enough to find a Porg plush got to hit the "Try me!" button on the creature, so we now know what it sounds like. In short – kind of like Elmo, if he were a Space-Puffin-Penguin-Thing.

Time will tell if these characters will be as adored by audiences watching The Last Jedi as they are now (with some worried that they're at risk of being the new Ewoks), but for now, let's just bask in how cute these things are. Awwwwww.
UPDATE!
Someone on Reddit found an eBay listing which shows an image of the back of the box: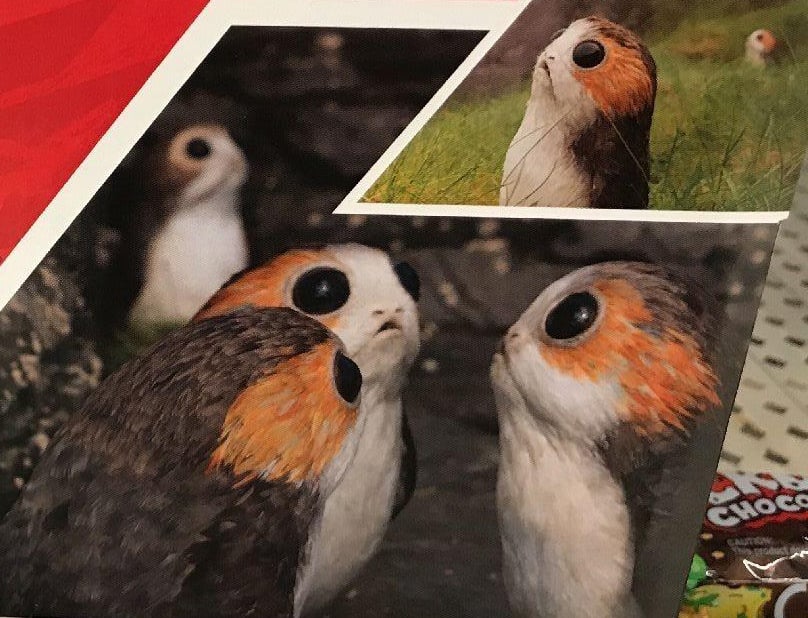 Grant has been a fan of Star Wars for as long as he can remember, having seen every movie on the big screen. When he's not hard at work with his college studies, he keeps himself busy by reporting on all kinds of Star Wars news for SWNN and general movie news on the sister site, Movie News Net. He served as a frequent commentator on SWNN's The Resistance Broadcast.