Ashley Eckstein Releases Statement Regarding Not Playing Live-Action Ahsoka in 'The Mandalorian'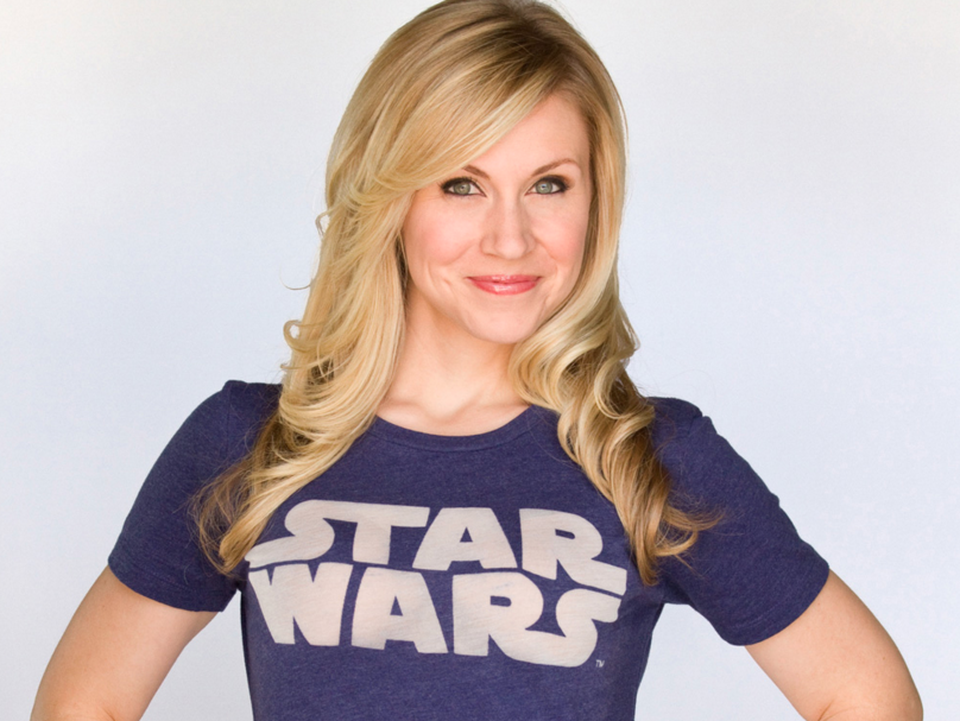 Ashley Eckstein has been the voice of Ahsoka Tano from the beginning, dating back to 2008's animated film The Clone Wars. Last week rumors circulated that the character would make its live-action debut in season 2 of The Mandalorian, with Rosario Dawson playing the role. Since then several major outlets have "confirmed" the story, though neither Lucasfilm nor Dawson have commented publicly (which many see as a confirmation in itself).  Eckstein was bombarded with tweets and messages about the news and has now released a statement via her Instagram, quite candidly speaking on the rumors and her feelings about the character and situation.
Here is the statement posted on Ashley Eckstein's official Instagram account, and i'll break it down below:
It is clear Eckstein is disappointed she was not given the chance to play the role in live-action. This reads like a resume/cover letter more than a statement. The most obvious parts being when she dove into her experience and ability as a live-action actress and that it has been her dream to continue playing the character "in all forms". The only part that is hard to believe is her saying she knew nothing about it. I have a very hard time believing she was not aware they were bringing Ahsoka into live-action. They would never leave her in the dark about it for her to be blindsided by the news in a circulating trade article.
On the surface her post reads as a non-statement statement because it is chock full of denial of knowledge, but between the lines, it is abundantly clear Eckstein is upset about the situation, wishing she had the opportunity to "continue to play" the character "in all forms" and that final decisions about the character are out of her control. This is likely as outspoken as Eckstein will be about the situation for the foreseeable future. She is the epitome of class, a constant beacon of goodness, and an incredible ambassador for the Star Wars franchise. She would never do anything to publicly output negativity toward Dave Filoni or the brand, and I have a great deal of respect for her for that. Frankly, it's inspiring.
For what it is worth, here is Eckstein in cosplay as Ahsoka from a few years ago. With no ILM post-production magic or big budget makeup, I have to say, it is pretty damn good.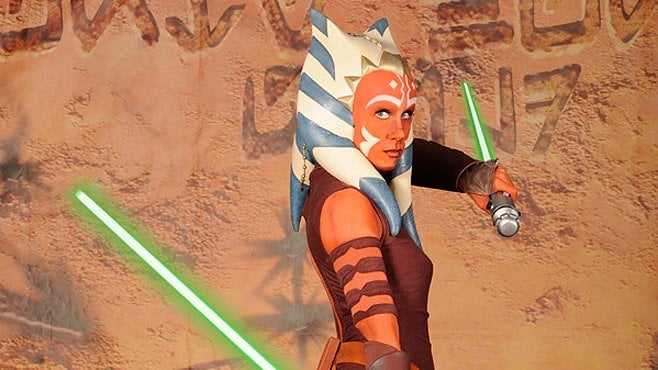 Ashley Eckstein will be doing a live Instagram chat today at 4 p.m. US eastern time, though I doubt she'll get into her feelings about the situation, leaving this statement as her public feelings about everything (at least for now).
The Mandalorian season 2 is set to debut this October on Disney Plus.
John Hoey is the Lead Editor and Senior Writer for Star Wars News Net and the host of The Resistance Broadcast podcast
"For my ally is the Force, and a powerful ally it is."