Miltos Yerolemou Briefly Talks About his Role in Star Wars: The Force Awakens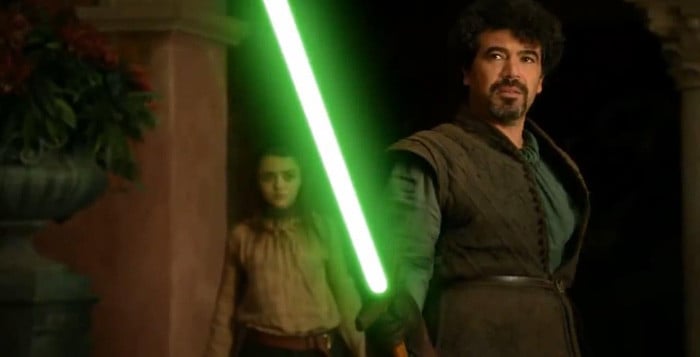 The Game of Thrones star is leading acting workshops in Northern Thailand with Prem Tinsulanonda International School (PTIS). During an interview with AsianCorrespondent.com, the master swordsman briefly touched on his role in the highly anticipated upcoming Star Wars movie…
From asiancorrespondent.com:
Speaking about his Star Wars gig, Yerolemou says: "It's not really a job where you ask any questions." He didn't divulge if he'll be wielding a lightsaber instead of a sword in seventh part of the franchise, because he can't say much about it. He does say however that the film, "Lives up to its expectations," and that it's in, "very safe hands," explaining that director J.J. Abrahams has, "gone back to emotional storytelling." Many of the actors not only won't say much about the script, but actually don't know much, as they were only given their parts of the script to read.

"We shot at Pinewood. I'd be sitting on set next to aliens, animatronics; only a little bit of blue screen was used." He called the experience a "mouth opener… a virtual reality adventure ride," in which he felt like he was inhabiting another world, a fantastic environment, replete with, "tiny little thing strutting past my feet."
If you remember, a few weeks ago, in another interview, Yerolemou directly revealed that he is playing an alien in The Force Awakens.