The Resistance Broadcast – Episode 96 – The Last Jedi Spoiler Review!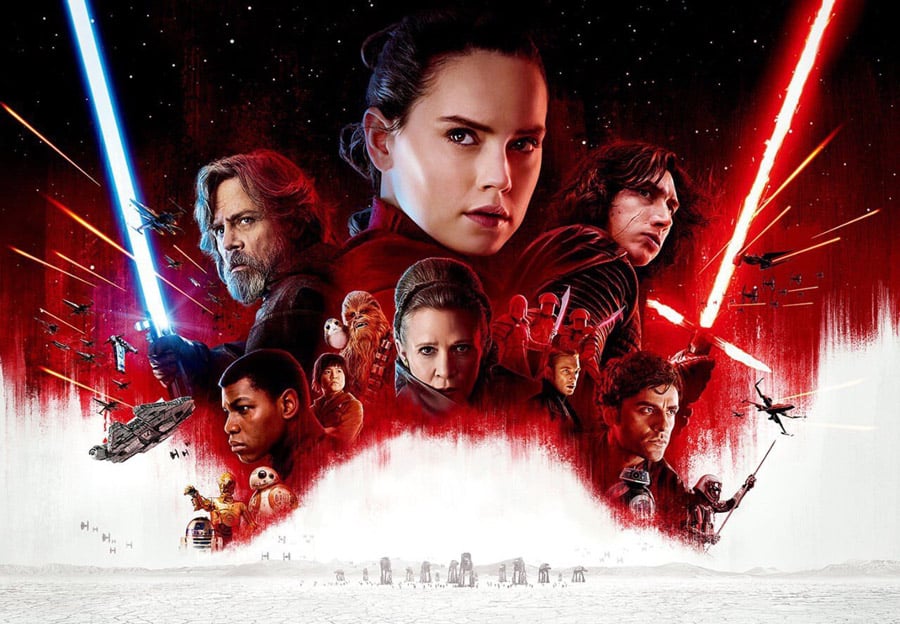 On this episode of The Resistance Broadcast, we unveil our new theme song, discuss The Last Jedi from top to bottom in a full spoiler breakdown, name the winners of both our contests, and we unveil our brand new shirt designs and store.
Leaders of the Resistance: John Hoey, James Baney, Patric Covey, Bill Sheehy
Speaking of shirt designs, you can see all three we are launching starting today on Teepublic. All three designs can be put on any kind of apparel of your choice and shipped right to your door this holiday season. Support our program by checking out our custom designs today. Head over to our store HERE! Thanks to Teepublic for making this happen.
***Our merch is coming!***
Launching Monday you can have:
The Resistance Broadcast logo, Triple Solo, and "Gary the porg", a tribute to Carrie and #PorgNation!!

All in the color of your choice and the designs are available on other apparel and accessories!!#StarWars #Podcast pic.twitter.com/OtrS9tE17I

— The Resistance Broadcast (@RBatSWNN) December 16, 2017
Today we officially launch our Merch Store! Pick up some #swag and help support the Resistance in the process! #StarWars
Link: https://t.co/YPMDxtLOOZ pic.twitter.com/hhqPkGWKxN

— The Resistance Broadcast (@RBatSWNN) December 18, 2017
For those who wish to NOT be spoiled, you can read John's non-spoiler review of The Last Jedi here.
Porgle The Mucher is SO ready. In our seats. Now we wait pic.twitter.com/eDsutcWiOb

— Bill Sheehy (@StarWarsBill) December 14, 2017

Bill attends the premiere with TRB Mascot: Porgle the Mucher – December 14, 2017
We will be taking a holiday hiatus and be back in 2018. If a trailer drops for the Solo movie, we will be back sooner for a special mini-sode available on our YouTube channel here. If you have not already checked out our YouTube channel, all of our regular episodes are available for viewing in a video format. If you like our content, please give us a thumbs up and subscribe. It really does help us grow.
If you would like to submit questions for the show you can Tweet at us at our Twitter account @RBatSWNN using hashtag #starwarsnewsnet, #theresistancebroadcast, #trb, #swnn, message us on the Cantina Forum in the questions and comments thread, or send an email to resistancebroadcast@gmail.com.
Thanks for listening, and if you like this episode, don't forget to hit the like button on SoundCloud and subscribe to us on iTunes, and Stitcher!