New Star Wars: The Last Jedi TV Spot Shows Battle Of Crait, Plus New Shots Of Luke & Leia
Another big sports game – in this case, the World Series – means that there's room for another big TV spot for Star Wars Episode VIII: The Last Jedi. Those of you fearful of spoilers may want to start tuning out right about now, but for everyone else, click ahead to see an abundance of new footage.
Quite a bit of footage to process here! Some highlights are as follows.
Luke activating the Millennium Falcon.
A close-up on Kylo Ren before he smashes his helmet.
A slightly-extended shot of one of the Resistance ships being destroyed while other ships escape. (Perhaps a minor character gets killed on this ship, and the camera focuses on it for the sake of added drama?)
Snoke in his throne room with Hux, along with the new line "Darkness rises, and light to meet it." (Serkis's delivery on the first half of the line seems different than his usual "Snoke voice", but it sounds like it's him and not Snoke talking to another character.)
New shots of Kylo Ren and Rey's lightsabers.
Luke looking at Rey's training with some concerns (pictured above).
Shots of the Millennium Falcon participating in the Battle of Crait, along with Finn cheering it on.
The Millennium Falcon losing its newer radar dish (as it gets shot off by a TIE this time) on Crait and escaping from the cavern below.
A new shot of Leia at the command bridge of the Raddus.
A shot of Rey standing with her lightsaber, looking conflicted while towering over Luke Skywalker. (The way the shot flows makes it look like this is a bit of reversed footage, done for the sake of advertising.)
More than enough footage of the Battle of Crait to make sure that it's not a repeat of the Battle of Hoth (along with a slightly extended take on the TIE cockpit crash-landing into Crait).
Lucasfilm took their sweet time to wait before launching the ad blitz on this movie, and it looks like they're ready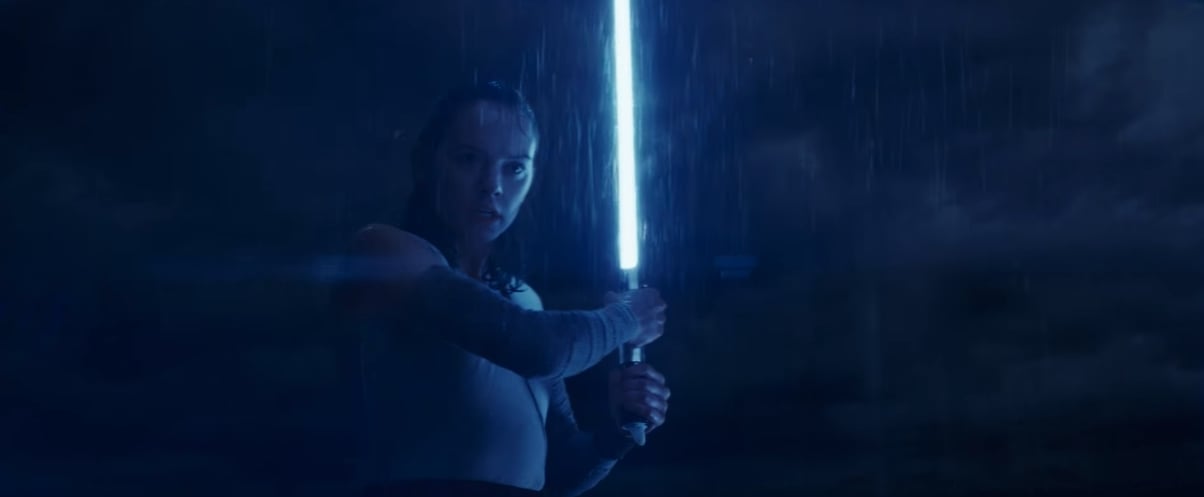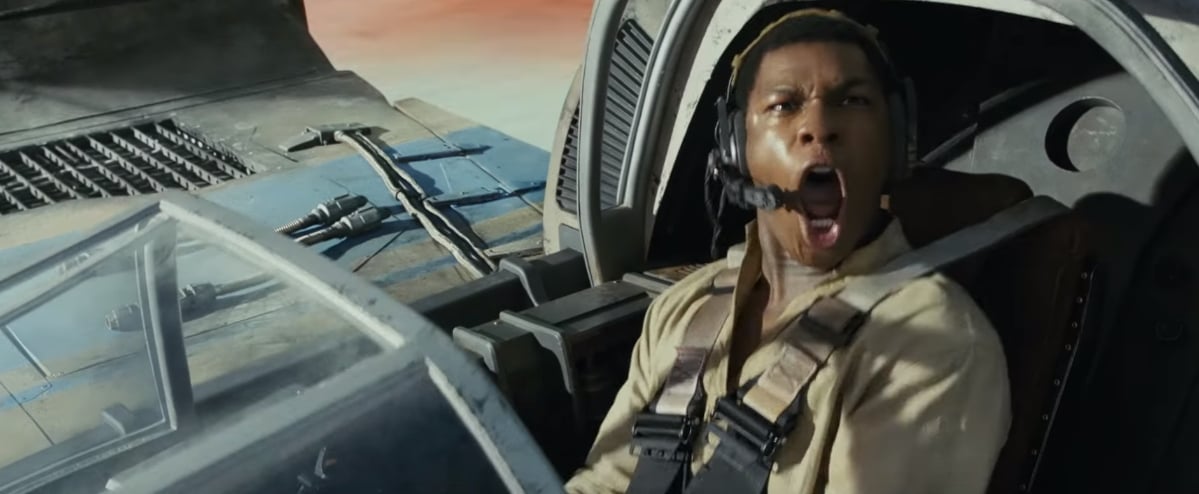 Grant has been a fan of Star Wars for as long as he can remember, having seen every movie on the big screen. When he's not hard at work with his college studies, he keeps himself busy by reporting on all kinds of Star Wars news for SWNN and general movie news on the sister site, Movie News Net. He served as a frequent commentator on SWNN's The Resistance Broadcast.