Walmart Reveals Four New Exclusive Funko Star Wars Sets!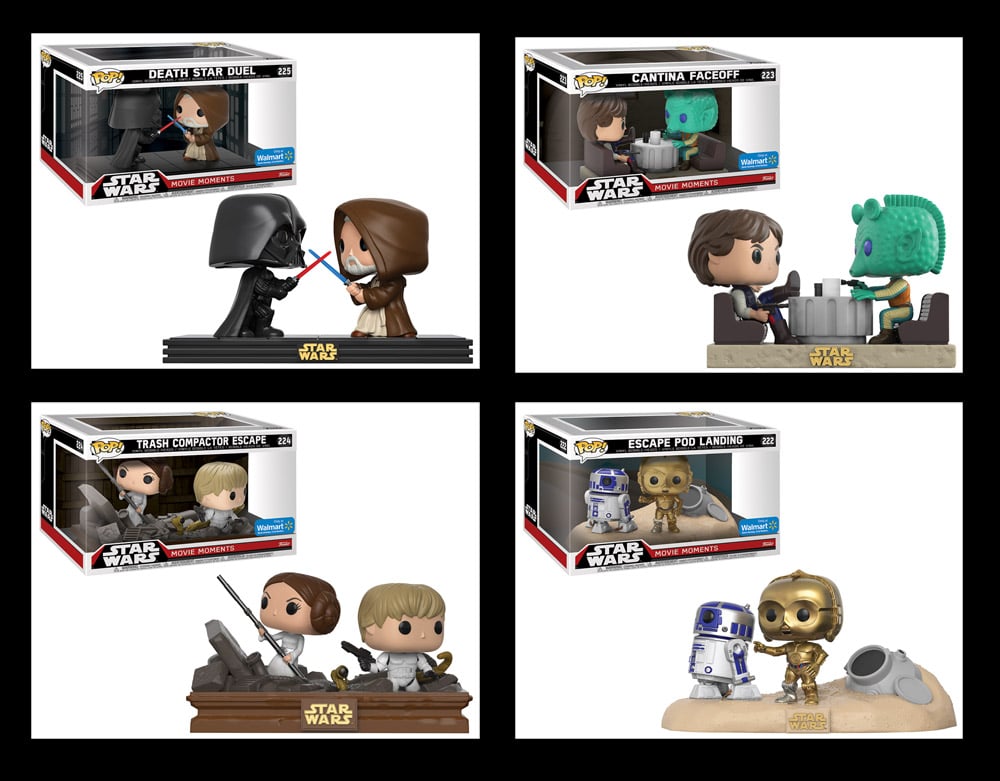 Have you starting your holiday shopping yet? Well your Star Wars friends and family may be delighted to open one of these! This November, may the Funko be with you. As The Last Jedi inches closer (a mere 43 days to go!), Walmart and Funko are going old school, taking Star Wars fans back to iconic scenes from the original 1977 film with four exclusive Funko Star Wars Movie Moments collectible toys.
That's right folks, via Funko you can once again make Han shoot first!
The exclusives include:
Cantina Faceoff: Han Solo is confronted at gunpoint by Greedo
Death Star Duel: Obi-Wan Kenobi faces his friend turned foe Darth Vader
Escape Pod Landing in Tatooine: R2-D2 and C-3PO escape the Empire to share Princess Leia's message with Obi-Wan
Trash Compactor Escape: Luke Skywalker and Princess Leia fight a smelly dianoga in the depths of the Death Star
Check them out:
These movie moments are exclusive to Walmart and will start to hit store shelves and Walmart.com in early November – retailing for $24.82.