Updated with the Winners! Happy 5th Birthday SWNN! Help Us Improve the Site and Win 1 of 15 Awesome Star Wars Prizes!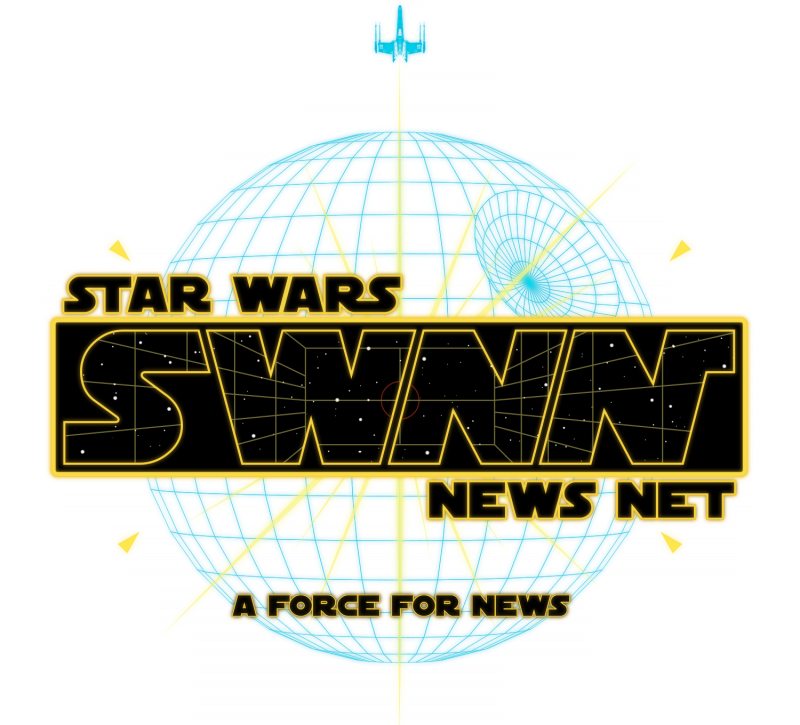 October 30th is a special day for every Star Wars fan. Five years ago today, it was officially announced that Disney was taking over Lucasfilm and would be making brand new Star Wars movies. Whether you liked The Force Awakens and Rogue One or not, you have to agree that new Star Wars is better than no Star Wars, right? As I am a big Star Wars fan, this was also the same day I started our site SWNN (formerly known as starwars7news.com). For this small anniversary I wanted to take a retrospective look back at the past five years, find out from you how we can improve the site, and last but not least, announce some giveaway contests for you our readers! After all, this is our birthday party…
When I first started the site, it was just me and an idea. As a movie fan who was following several movie blogs, I thought it would be cool to create a news site that would search the internet and post whatever news could be found about the newly announced Star Wars: Episode VII in one place. And so it began. Every new story about Episode VII was posted on our site with the proper link to the source. In time, the site became popular and I was contacted by many fans who offered to help. As expected, the site attracted people who claimed to have inside knowledge about the upcoming movie. This was very early on during the production of Episode VII and of course some of them were wrong, but there were also some descriptions that were not that crazy, like descriptions similar to what we ended up seeing on Starkiller Base during the duel between Kylo Ren and Rey.
We began a gradual process of expansion, and I was no longer on my own. Our little band began to choose what stories to post since I didn't want the important Star Wars news to be overshadowed by less important stuff. We began to choose quality over quantity.
The moment that I will always remember in the early stages was when we got our hands on a photo taken from The Force Awakens set at Pinewood Studios (showing the Jakku village). This was the first ever photo leak from the new Disney Star Wars era from the UK (until then we only had the Atlantic photo from Abu Dhabi). I don't know how many of you saw that post because we received a removal notice in a matter of hours after posting!
A few months later, things got even more exciting when we were sent a dozen leaked concept art images and prop photos from The Force Awakens, but most importantly we received several never before seen photos with characters from the movie (Ello Asty, Nien Nunb, Admiral Ackbar, Admiral Statura, and Snap Wexley), including Luke Skywalker, which was a huge reveal for our readers since the The Force Awakens promo campaign never had intentions to share anything about everyone's favorite Jedi. It was tricky how to share some of these since we wanted to respect the production and the effort of the people involved and, at the same time, wanting to quench our readers' thirst for information. We couldn't share everything, but I believe we managed to keep a good balance in terms of respecting both sides. There were several comical yet serious situations that happened behind the scenes at SWNN at that time regarding these leaks, but everything ended up all right in the end.
In 2014 we started the Cantina forum, and to this day, I feel this was the best thing I've done since I started SWNN. Many people were telling me that in the era of Facebook and Twitter, forums were a thing of the past. In spite of that, I still believed they had a place, and something special to offer. As it stands today, we currently have a community of over 7,500 members, but I'm most happy about the fact that I found and developed so many friendships there in the faces of the Cantina staff members and the 1030th mods. We've had so many great discussions with the ever expanding team during the course of the last five years and it always made the wait for our favorite upcoming movies that much more exciting.
After we started The Cantina, I realized that the connection with our readers was very important and I wanted to give them a place where they can express their opinions. That's the reason why we've always enabled a comments section, which evolved over the years, and right now it's probably the most active section on a Star Wars fan site. Just posting news without hearing what the fans think was not what I wanted, and I am happy we built two separate avenues for fans to share their thoughts and interact with each other, both in the article comments sections and the Cantina forum. Some people like just to leave a comment under an article and some prefer to sign up and engage in more extensive fan community discussions. We offer both for our readers.

During the wait for Rogue One everything was very quiet, almost without any major leaks and rumors. Disney/Lucafilm had learned their lesson from The Force Awakens and managed to stifle and plug the leaks. The lack of many leaks and rumors caused the birth of many false sources which spread fan fiction and lies as facts in many places. We did everything we could to confirm whether a leak or rumor was false. Without getting any leaks on our end, we still managed to develop a contact who would tell us whether a certain rumor was false or not. He was 100% right on all occasions and many stories (at least a dozen) on Reddit, 4chan, and certain Youtube channels were put to rest. This was in no way in an attempt to step on toes but to simply weed out any false rumors or stories that seemed to always catch fire.
In the following years (The Last Jedi and Han Solo) it was again hard to find some legit scoops and rumors but still some things slipped through the cracks, most of them coming from merchandise. We managed to get some Han Solo concept graphics and some set photos but things started to get really tricky when the directors of the movie were fired. This situation turned things upside down and many things that were supposed to happen (and we talked about them) didn't happen. We were expecting announcements about Han Solo and the third stand-alone movie earlier but they never happened due to this unexpected turn of events. A good indication of that was the fact that even Kathleen Kennedy thought the third stand-alone movie would be announced in the summer of 2017, but it never happened. Another indication is the fact that the working title Solo under Lord and Miller transformed into the actual name of the movie under Ron Howard. But of course such things are normal and perfectly understandable. Nothing is set in stone until it is.
One thing is certain – the deal with rumors and scoops will always be tricky. Sometimes someone tells you something about a certain planet and where it might appear in future installments, and then you see it used for a completely different thing. As recent as in the last few weeks we received some minor Star Wars bits from friends, but they were so scared that something might happen to them (or their sources) if we wrote articles about them, that they begged us not to do reports on these. I guess we have to wait and see if they pan out.
All that aside, I never viewed SWNN as a spoiler leak or major scoop site. I wanted a simple and well organized place where we can share everything Star Wars and discuss it with our readers as a community. I can assure you that over these last five years we've never posted a fabricated story or something that we didn't believe to be certain at that time. You can check all of our articles which have never been altered, no matter if we were right or wrong in our archives (accessible from the left sidebar on the site). And I can assure you that we will continue to be honest with you.
The last five years have been an incredible journey, exciting, enriching, and often times humbling.
Now, I want to  take a moment to say one big THANK YOU to all the people involved with the site. I started alone but now we have more than 25 people helping in different areas.
Thanks to our writers Jordan, John, Grant, Tim, and Chad.
Thanks to Kyle, Jelena, and Jordan, our great books and comics review team, who never miss a review of every single Star Wars book or comic that was released in the last few years – a magnificent achievement.
Thanks to our podcast team, The Resistance Broadcast: Patric, James, John, and Bill. They reworked our show a few months ago and they are pumping out great episodes of pure Star Wars talk in a fun hour every week.
Thanks to Trevor, Patrick, Volker, Justin, Chris, Freeman, Matt, Robert and the 1030th members – Benjamin, Matthew, Chris, Jeff, James, Hallie, Bret and Sanak, who are always watching for peace and order on the boards and are always around for a friendly chat or advice.
Thanks to Colton for his fascinating Youtube videos and thanks to Sam and Tommy for always being around to help us on the UK front….
…and most of all THANK YOU to YOU our readers – old and new, whose support means everything to us. Without you and this incredible family/community we've created, SWNN would be nothing! Thank you for embracing our site, our Cantina forum, and our podcast, and we promise to maintain a positive atmosphere to discuss and share our universal love for all things Star Wars!
Now enough talk. Let's move to the most interesting part! "This is where the fun begins." As always, on our birthday we want to give presents to our readers and try to get feedback from you about how we can improve our site. Please post a message in the comments below with any recommendation and/or critique about our site. What do you like? What do you want us to change? Post anything that you feel would make SWNN better! No matter if your comment is positive or negative, you will automatically be in the running for the following awesome prizes:
*The winners will be randomly chosen from all the comments and will be announced next Monday, November 6. We will contact the email you used to make the comment, so make sure you're using a real email account when you post.
Good luck to you all, and once again thank you for supporting our site and keeping it a fun and positive place for everyone to enjoy and share our love for Star Wars. May the FORCE be with you!
UPDATE!
Thank you all for the replies. We will surely try to improve on some of the aspects you mentioned. We're honored to have you by our side in this exciting Star Wars journey that is just getting started. Here are all the 15 winners picked randomly from the comments:
All the winners are in the same order as the prizes. So for example Uncle Deadly gets the Battlefront II game, Mark Provan gets the postcards and so on. We will contact the winners shortly.
Thanks again to everyone.