'The Mandalorian': More Posters Coming From Trends International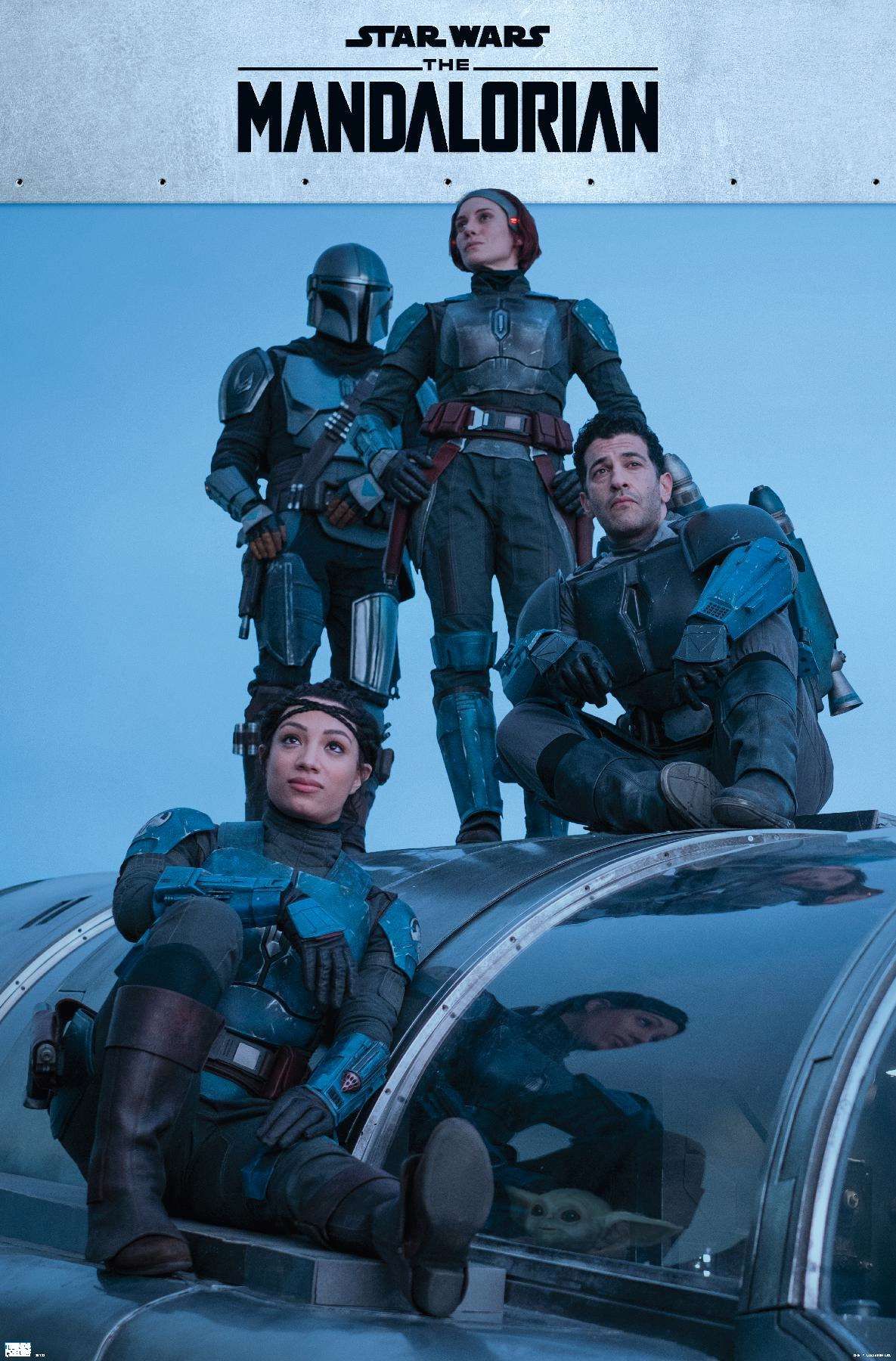 Trends International is releasing a bunch of new cool posters for this new season of The Mandalorian, much like they did last week. The first one (see above) comes doesn't come from the latest episode, but rather from Chapter 11: The Heiress and it is basically an image taken right out of the Bryce Dallas Howard-directed episode. Nonetheless, I have to say, it makes for an amazing poster and it really reminds us of the absolute boss that Bo-Katan is (and her friends too!). The color palette is eye-grabbing as well, with its blue tones being very comforting and reassuring. Also, there is a pretty cute little fella somewhere in the poster, can you spot him?
This next one is a pretty cool compilation of some of the highlight moments of The Tragedy, probably made for people like me that hold it as the best episode of the season so far so that they can rewatch it in their minds by hanging the poster on a wall:
This one is basically the concept art image of the scene in which the Dark Troopers capture Grogu on the temple of Tython, with the logo of the show right below. The art was done by Christian Alzmann and Erik Tiemens:
Finally, here is probably my favorite one: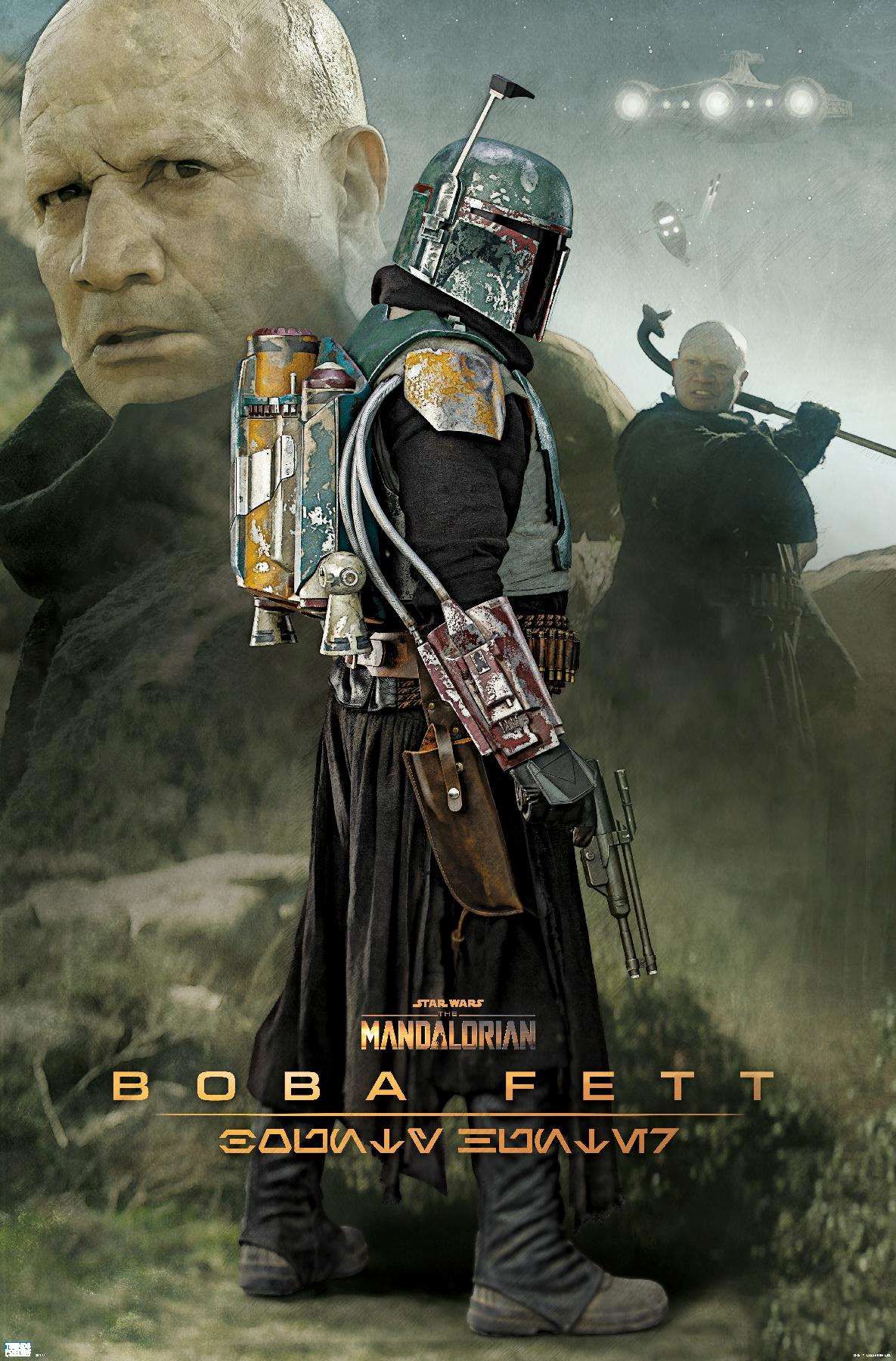 It's funny how these things work because normally I hate when posters have a character more than once. A clear example is the final poster for Spiderman: Homecoming, which has two Peter Parkers and two Tony Starks, one of each in the suit, and without it. Another example in Star Wars is the final poster for The Rise of Skywalker, which had two giant heads of Rey and Kylo Ren, but also still managed to sneak the teaser poster that had their silhouettes fighting on the Death Star wreckage (by the way, that teaser poster is gold!).
However, for some reason, I like this Boba Fett poster a lot, probably because I can see it commanding a wall the way Boba Fett absolutely commanded that last episode.
Even though he is the title character, the Mandalorian took a step back for these posters, but they are still pretty amazing and manage to capture the essence of their respective episodes.
Miguel Fernández is a Spanish student that has movies as his second passion in life. His favorite movie of all time is The Lord of the Rings, but he is also a huge Star Wars fan. However, fantasy movies are not his only cup of tea, as movies from Scorsese, Fincher, Kubrick or Hitchcock have been an obsession for him since he started to understand the language of filmmaking. He is that guy who will watch a black and white movie, just because it is in black and white.