Full Rian Johnson Q&A Session with Facebook + Three New Behind the Scenes Photos from The Last Jedi Set
The Last Jedi director Rian Johnson did a Q&A session with Facebook as part of the movie's promo campaign. Although the director didn't reveal much story-wise about The Last Jedi, he did share three new behind the scenes photos from the movie's set. Overall the whole discussion is very interesting and definitely worth your time, unlike the session with Twitter from yesterday. Check it out.
You can watch the full video below:
Here are some of the more interesting bits, but as always nothing much was revealed.
Rian was hired for The Last Jedi when J.J. Abrams was starting to shoot The Force Awakens.
They built more than 125 sets for The Last Jedi for a 110 days shooting schedule.
The amount of practical creatures in The Last Jedi is bigger than The Force Awakens and Rogue One combined.
They took some lighting and visual ques from The Empire Strikes Back design-wise.
The behind the scenes images Rian was sharing during the production of TLJ were not going for approval from LFL or Disney first.
Rian kept an animatronic porg from TLJ.
Rian shared three never before seen photos from the set that he made. He said that he literary made thousands of photos and he would love to release them in the future in a book or something similar, which will be really incredible.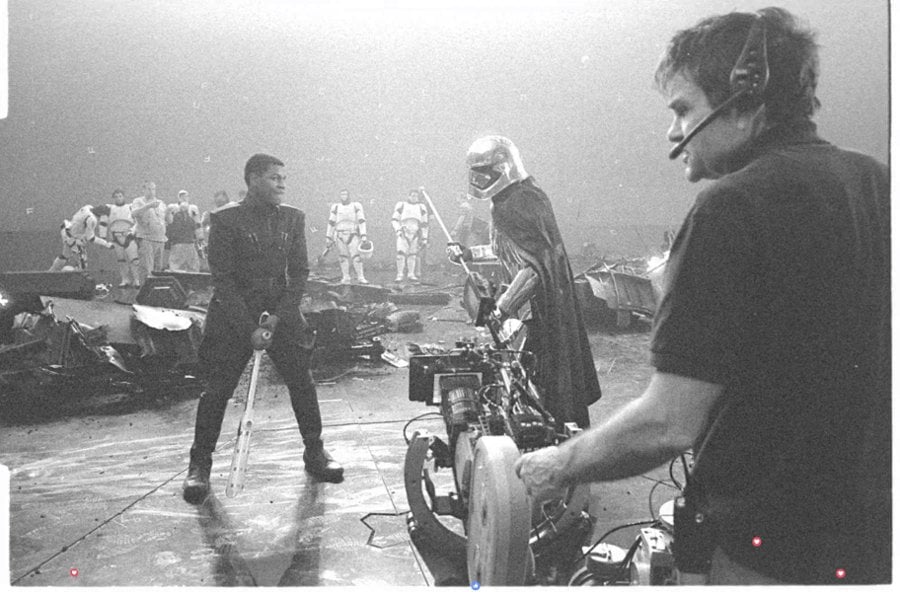 Also Johnson posted on Instagram a new photo revealing that he is currently working on the commentary track for The Last Jedi Blu-ray/DVD. Great news that there will be one!
You can check all of Rian's Instagram photo on his account here.