Marvel Unlimited: This Week's Star Wars Releases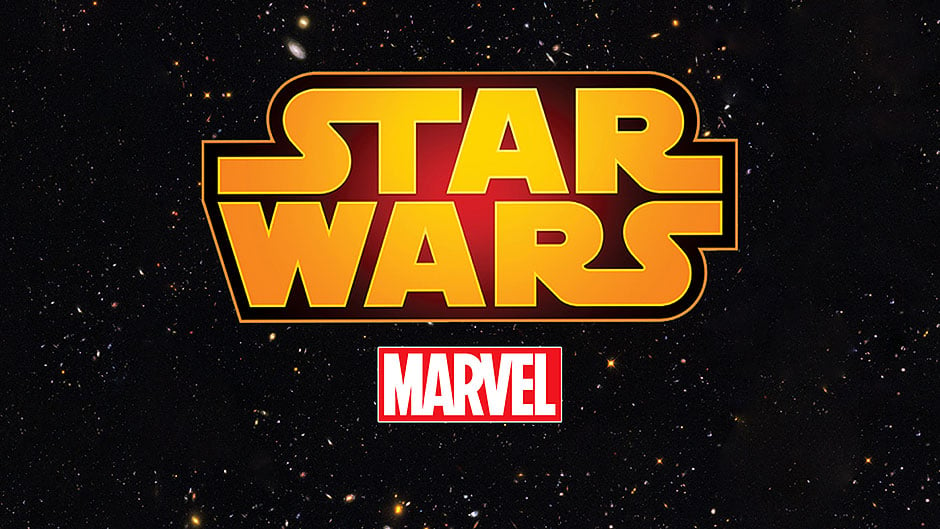 Marvel Unlimited is the Star Wars comic publisher's subscription service. Think of it as like Netflix/Spotify but for Marvel comics. The comics are released on the service three months after they're released for individual purchase (either physically/digitally).
They've got the entire canon Marvel Star Wars back catalog in their library plus anything they've released under the Legends banner.
Released this week:
Star Wars: The High Republic #1
BEFORE THE SKYWALKER SAGA! THE GOLDEN AGE OF THE JEDI! A new era of STAR WARS storytelling begins. It is centuries before the SKYWALKER SAGA. The JEDI are at their height, protecting the galaxy as REPUBLIC pioneers push out into new territories. As the Frontier prepares for the dedication of majestic STARLIGHT BEACON, PADAWAN KEEVE TRENNIS faces the ultimate choice — will she complete her Jedi Trials or rescue the innocent from disaster? New Jedi! New ships! New evils to fight!
Verdict:
The High Republic era kicks off in the comics with this exemplary issue. It's not easy to introduce a new era without falling too far into exposition or confusion but writer Cavan Scott walks the balance between explanation and adventure, resulting in an issue that's going to get you hooked on the series.
The new setting with completely original characters (except for one fun cameo) is refreshingly paired with some of the best art to ever appear in a Star Wars comic. Now while you WILL want to read issue #2 after this one, Scott does the smart thing and lets the issue serve as a prelude, ending it nicely with a little cliffhanger but not one so big it will leave you feeling like the end of the story is chopped off. A definite recommend, read the full review with spoilers here.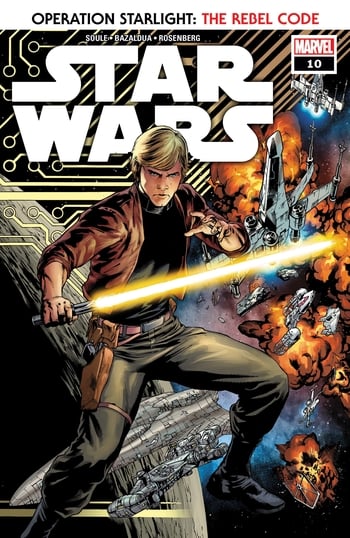 Star Wars #10
"OPERATION STARLIGHT, PART 2 (OF 3)" – REELING FROM THE LOSS OF ONE OF THEIR OWN, THE REBELS FINALLY SEE A PATH FORWARD! THE REBELS attempt to create a new communications code that THE EMPIRE will never be able to crack, in hopes that they might be able to safely reunite their scattered fleet and rejoin the fight. However, the code has a cost, one that LANDO CALRISSIAN is not willing to pay! Meanwhile, STARLIGHT SQUADRON, the group of elite pilots tasked with finding the scattered divisions of the fleet, heads out on its first deadly mission.
Verdict:
While the first part of this arc (issue #9) started off a bit slowly, this one jumps right in and speeds forward. Between Lando's dubious loyalties, the space dogfights, and a droid with menacing motives this issue has a lot to give. It's also nice to see some subtle progress with plot points writer Charles Soule planted in his 2015 series Lando. Full review with spoilers here.
Happy Reading, and may the force be with you.
Alex Newman is huge Star Wars fan and loves to keep up to date with the canon. He's also loved movies for as long as he can remember. He's a massive Disney and superhero fan but will watch anything. He's worked at a cinema, a comic book store and at Disney World but is currently working in radio in London!