It's Official! New Trailer and Ticket Sales for The Last Jedi Coming Tomorrow!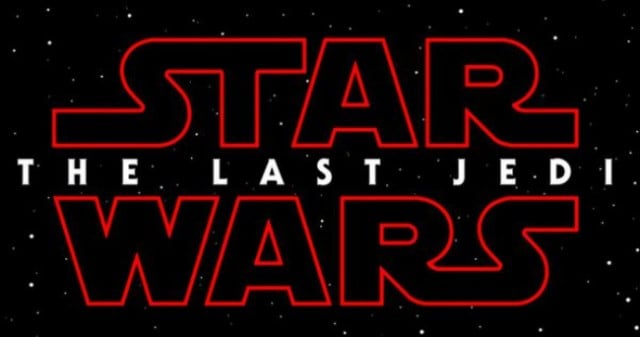 Take a breath Star Wars fans! The new trailer is on the horizon. Hit the jump to check out a couple of short teasers for the new trailer and a press release from Lucasfilm concerning the trailer and the upcoming ticket sales!
(from Lucasfilm):
LONDON, UK. (October 8, 2017)—Lucasfilm announced today that the trailer for Star Wars: The Last Jedi will debut in the early hours of Tuesday morning in the UK.

Following the trailer launch, tickets to the highly anticipated cinematic event will be on sale everywhere. Star Wars: The Last Jedi follows on from the events of Star Wars: The Force Awakens, the most successful film of all time in the UK.

In the US, the trailer will debut during halftime on ESPN's "Monday Night Football" on Monday, October 9, during halftime of the US National Football League (NFL) game between the Minnesota Vikings and the Chicago Bears in Chicago. The game starts at 5:15 p.m. PDT/8:15 p.m. EDT.

Star Wars: The Last Jedi opens in UK cinemas on 14 December 2017.
Get ready. Trailer tomorrow. #TheLastJedi pic.twitter.com/Qhj74FijkN

— Disney (@Disney) October 8, 2017
Brand new @StarWars: #TheLastJedi trailer TOMORROW during Monday Night Football on @ESPN. pic.twitter.com/dbEXCHzPTi

— Good Morning America (@GMA) October 8, 2017
Jordan Pate is Co-Lead Editor and Senior Writer for Star Wars News Net, of which he is also a member of the book and comic review team. He loves all things Star Wars, but when he's not spending time in the galaxy far far away, he might be found in our own galaxy hanging out in Gotham City or at 1407 Graymalkin Lane, Salem Center, NY.