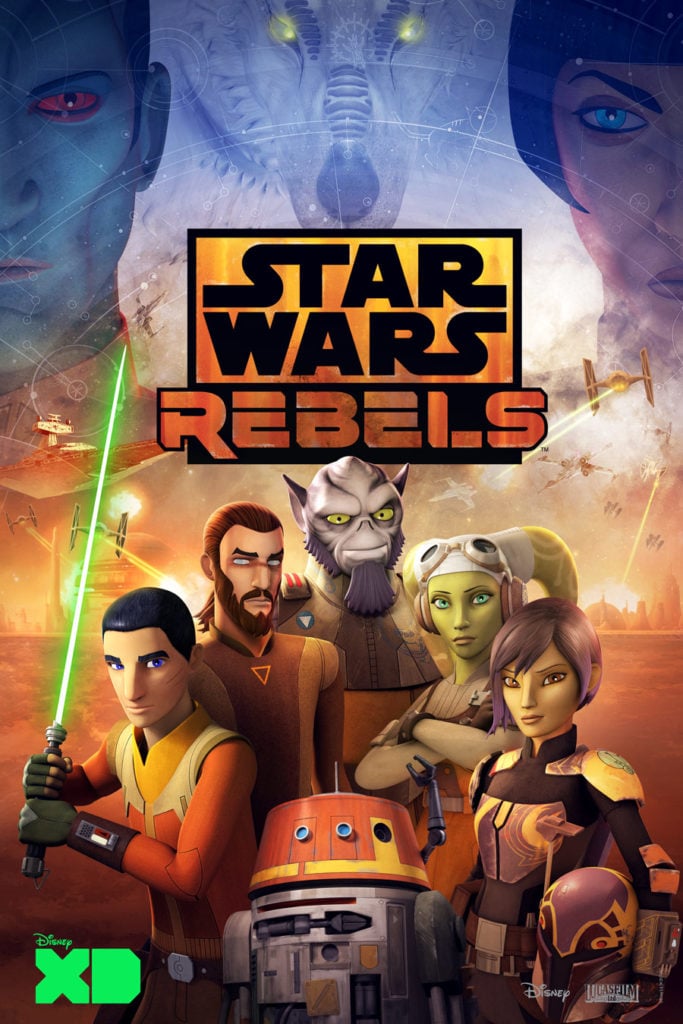 We're just three weeks away from the return of Star Wars: Rebels with its fourth season, and today Lucasfilm released the poster for the final season set to premiere on Disney XD on October 16 (see the image above).
It's curious to see the Wolf featured in the poster. As you probably remember many fans speculated in the past that the Wolf creature featured in the Rebels season four trailer could be Ahsoka reincarnated, but Dave Filoni himself debunked that story.
A few days ago it was revealed that nine episodes will air in 2017:
Monday, 10/16 – "Heroes of Mandalore" Parts 1 & 2
Monday, 10/23 – "In the Name of the Rebellion" Parts 1 & 2
Monday, 10/30 – "The Occupation" and "Flight of the Defender"
Monday, 11/6 – "Kindred" and "Crawler Commandeers"
Monday, 11/13 – "Rebel Assault"
And the remaining seven episodes will air in early 2018.
Now let's enjoy the official trailer from a few weeks ago one more time.
Source: StarWars.com
Click HERE to check out and comment on this topic in our forum The Cantina