Star Wars Rebels: Airing Schedule (Mostly) Revealed, Finale Will Arrive In 2018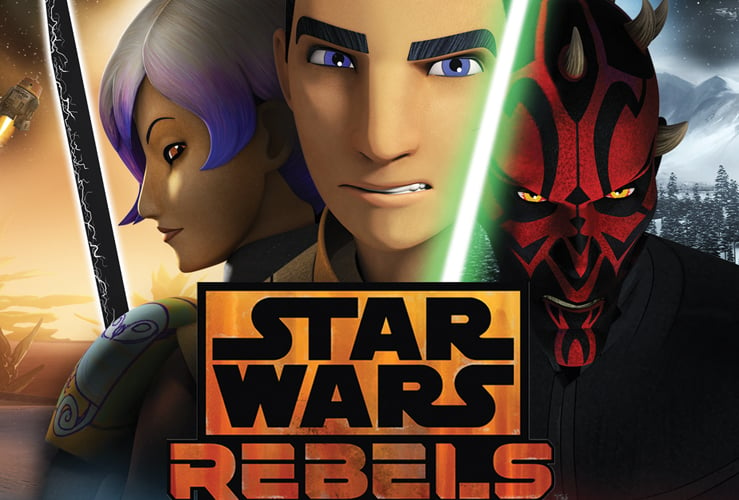 Air dates for nine of the last sixteen episodes of Star Wars Rebels have been officially unveiled. While the series will have a number of days set aside for two new episodes, one day has only one episode scheduled, and the series will end after The Last Jedi hits theaters.
According to the official Star Wars website, nine episodes will air in 2017:
Monday, 10/16 – "Heroes of Mandalore" Parts 1 & 2
Monday, 10/23 – "In the Name of the Rebellion" Parts 1 & 2
Monday, 10/30 – "The Occupation" and "Flight of the Defender"
Monday, 11/6 – "Kindred" and "Crawler Commandeers"
Monday, 11/13 – "Rebel Assault"
As for scheduling, you can look here. The episodes are shown multiple times a day.
Dave Filoni has previously indicated that the first chunk of the season will be dedicated to tying up most of the loose ends left by previous seasons, while the last part – and some of the later episodes on this list – will focus on bringing closure to the crew of the Ghost itself. Ezra, who got the short end of the stick when it came to character development in Season 3, will be the focus of the latter narrative. The remaining seven episodes will air in early 2018.
My take on this is that Lucasfilm is interested in moving on to their next series and wants to capitalize on completing the show in a quick and efficient manner. The presence of two two-parters, along with few episodes on this list that potentially look like titles for filler episodes, suggest that the show will really get down to being story-driven this season – which would only make sense given that they went with a smaller number of episodes than usual. What's really interesting to me, however, is that "Rebel Assault" is inexplicably all by its lonesome – perhaps they might be airing a special promo video for The Last Jedi when it airs as a way to boost viewership, or perhaps it might just be that the last seven episodes are too important to view together that they're worth saving for a later date. They might not be completely ready while the other nine are, or it could be that the final seven feature some content from The Last Jedi that can't be revealed until after the movie comes out (much like how the crossguard lightsaber Easter Egg didn't happen until after The Force Awakens was in theaters).
In any case, Rebels looks as though it will have a satisfying conclusion – and as much as I hate to see it go, I'm also really excited for whatever the next show will be. These batch of episodes will make the wait for The Last Jedi a little more bearable and ought to be among some of the best in the series.
Grant has been a fan of Star Wars for as long as he can remember, having seen every movie on the big screen. When he's not hard at work with his college studies, he keeps himself busy by reporting on all kinds of Star Wars news for SWNN and general movie news on the sister site, Movie News Net. He served as a frequent commentator on SWNN's The Resistance Broadcast.