Rumor: Captain Phasma Likely to Remain Masked Throughout The Last Jedi!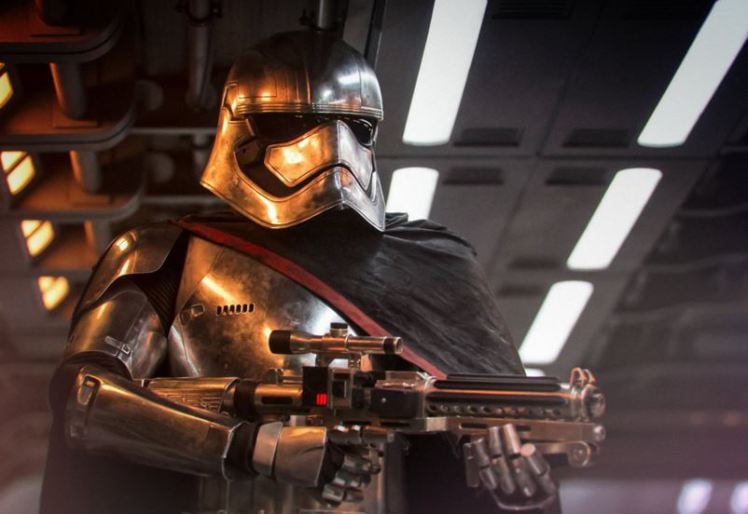 A recent revelation has lead to an assertion that Captain Phasma will likely remain masked throughout The Last Jedi, despite earlier rumors and speculation based on the Vanity Fair shoot.
Thanks to our friend JediPaxis over on Reddit, we are being told that Phasma will likely remain masked throughout The Last Jedi, as it has been strictly instructed not to include Gwendoline Christie's face/head in any art renderings. An artist (anonymous) allegedly involved in marketing and merchandise for The Last Jedi has revealed instructions they received when it came to creating original Captain Phasma images for the film:
"…you cannot show Phasma unmasked. Captain Phasma's mask stays on during the film so do not send in artwork of Gwendoline Christie's face."
As you may recall many people jumped to the assumption that we would see Phasma unmasked to reveal Gwendoline Christie underneath, mainly thanks to this photo from the Vanity Fair shoot: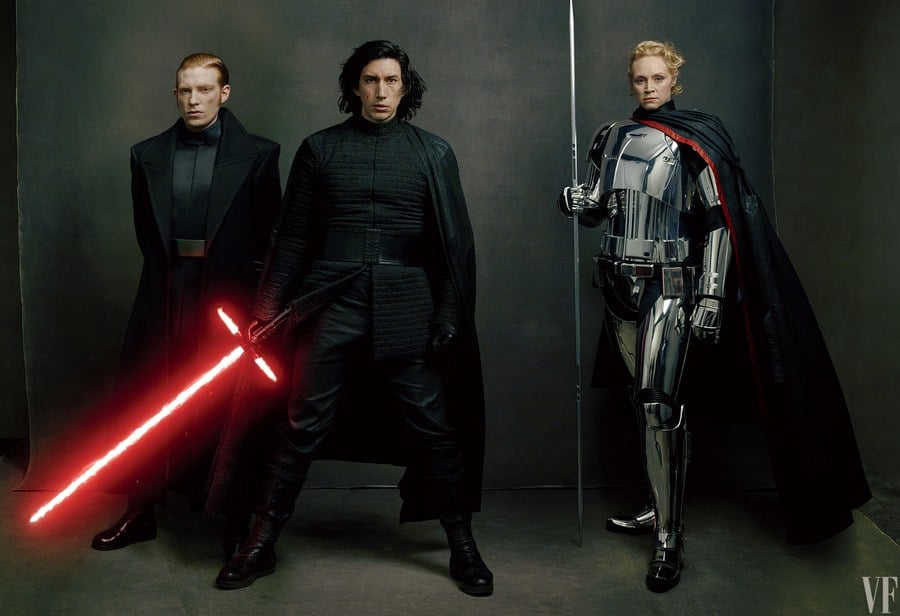 JediPaxis brings up Pablo Hidalgo's addressing of this situation, which some took as a literal response, possibly revealing a helmetless Phasma will not necessarily look as Christie did in the behind the scenes shoot:
"For those of you wondering, I see this as a behind the scenes photo of Gwendoline Christie and not necessarily what Phasma looks like without her helmet. But, I will say that she is a human female." – Pablo Hidalgo at Comic Con Chile
The post points to a summary of Phasma's physical appearance from the Phasma novel, which certainly sounds like she (at least at one point) looked very much like the actress herself:
She is human, has blue eyes, gold hair, pale face and green stripes below her eyes. I am not sure whether she now has facial scars or not. She is deemed beautiful, so no scars most likely.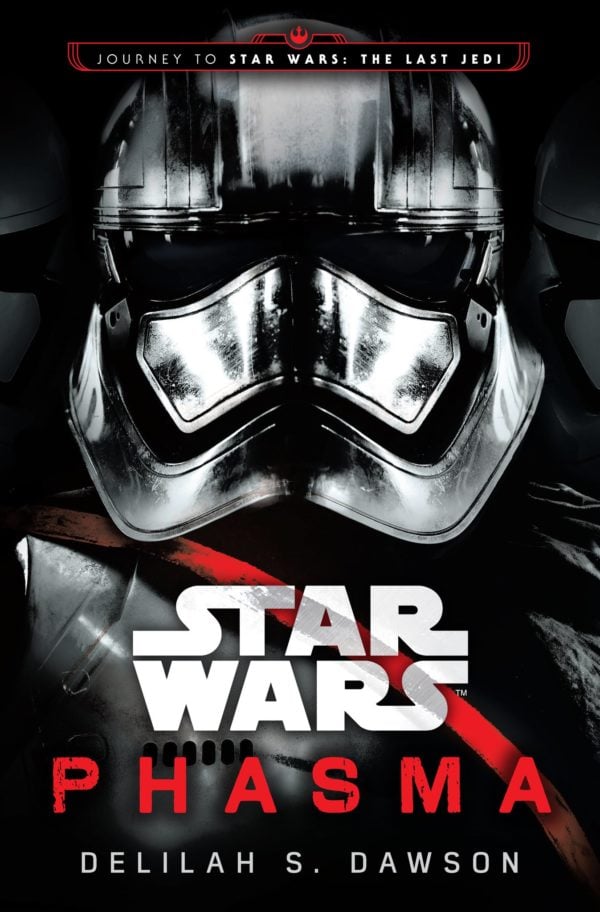 The post continues with a little more information from the source artist:
As a side note, the source also mentioned that, along with the Phasma directive, they were instructed to "only use official reference material". Keep in mind that this person is not provided any reference material that isn't available to the general public.
If the artists are limited to only use officially released material, which is available to the public, than unless we see a new Phasma toy with a removable helmet or something of that nature, we can assume she will not be removing the chrome dome through the second chapter in the trilogy.
What do you think of this new speculation? Were you expecting to see a helmet-less Phasma revealed in The Last Jedi?
"For my ally is the Force, and a powerful ally it is."
You can find me without a helmet on Twitter at @JohnnyHoey and we'll be talking about it on the next episode of The Resistance Broadcast @RBatSWNN.
John Hoey is the Lead Editor and Senior Writer for Star Wars News Net and the host of The Resistance Broadcast podcast
"For my ally is the Force, and a powerful ally it is."