Star Wars: Han Solo Social Media Buzz Shows Off New Alien.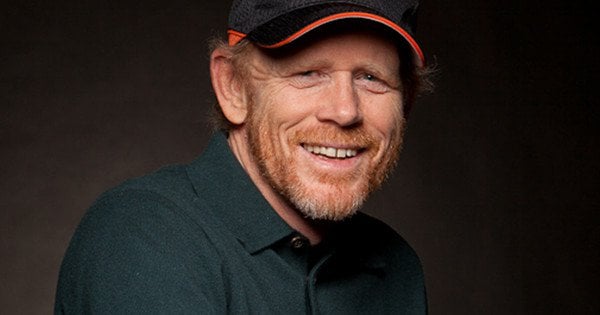 Han Solo has undergone quite a bit of upheaval in the past few weeks, but somehow, things to be going back to normal with Ron Howard taking the helm of director on the project. Howard has just shared another behind-the-scenes image of the production while Emilia Clarke has made a short video where she goofs off with Chewbacca.
Ron Howard continues to share new information about the movie through social media as he revealed a new behind-the-scenes photo showing a new alien in what appears to be some kind of speakeasy or something:
Working out a shot w/cinematographer Bradford Young for #UntitledHanSoloMovie pic.twitter.com/z4ZYFZXBE4

— Ron Howard (@RealRonHoward) July 28, 2017
One thing I think is worth pointing out in this tweet is something that ought to ease your minds a bit, and not because there's neat set design and a cool-looking alien in the background. It's because this confirms that Bradford Young, who was the cinematographer when Phil Lord & Christopher Miller were directing the project, is still working on the picture. Some were worried – misguidedly, perhaps, but not without reason – that he might get the boot after the duo were asked to leave the project. But that's clearly not the case, since Young is still working on the project, just with Howard in the director's chair. As it stands, the shake-up with the movie's production seemed to be entirely based around Lord & Miller's conflicts with Kathleen Kennedy and Lawrence Kasdan, and nobody else seems to have left the project.
In other news, Emilia Clarke is evidently having a lot of fun on the set as she brags to an anxious Chewbacca about how popular they are on Instagram:
What fun! It seems as though the cast and crew aren't letting the movie's troubles get them down, and hopefully Han Solo manages to blow expectations away when it hits theaters next year. Until then, we'll keep you covered at Star Wars News Net – your Force for news for the latest and greatest stories about the Galaxy Far, Far Away.
Grant has been a fan of Star Wars for as long as he can remember, having seen every movie on the big screen. When he's not hard at work with his college studies, he keeps himself busy by reporting on all kinds of Star Wars news for SWNN and general movie news on the sister site, Movie News Net. He served as a frequent commentator on SWNN's The Resistance Broadcast.