Rundown of Hasbro's San Diego Comic Con Panel with Pictures!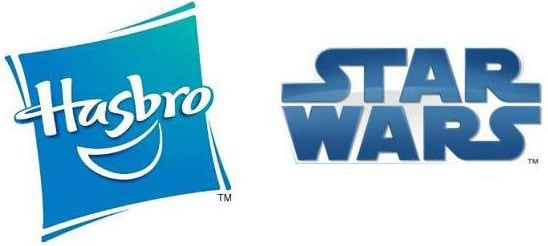 The Hasbro panel and San Diego Comic Con has come and gone, and many were left unfulfilled. There were no The Last Jedi product reveals aside from the previously revealed Luke and Rey Black Series 2-pack that we reviewed in an earlier article. Also in a surprising move, Hasbro didn't mention anything about what we should expect on Force Friday, which is only six weeks away. It may not necessarily be their decision, as I am sure Lucasfilm is doing what they can to keep any kind of plot reveals sealed for as long as they can. That aside, they did show us plenty of awesome new figures and accessories headed our way, so let's check them out!
Before we delve into the figures, we must get into some elegance first. Now you may call it Anakin's, or Luke's, but to Hasbro in 2017, the Skywalker family heirloom is now knows as Rey's lightsaber, and here it is in all of it's full Force FX glory!
Now on to the figures!
3.75″ 5POA
Leia on Hoth
Hoth Luke and the Wampa (with removable arm)
Darth Vader and an Imperial Probe Droid
Han Solo and Boba Fett
Emperor Palpatine with changeable hands (Force lightning)
Darth Maul and Qui-Gon Jinn
Rathtar with Bala-Tik, the negotiator for the Guavian Death Gang
THE VINTAGE COLLECTION 3.75″
This collection will span the entire saga, including classic and new characters never previously released in SA form, as well as reissues of other popular characters. The numbering will resume after Jakku Rey (116). Some of the figures mentioned:
First Order Stormtrooper
Hoth Rebel Soldier
Jyn Erso
Death Trooper
Cassian Andor
Hover Tank Pilot (also a Hover Tank vehicle with functioning treads and a container to house a kyber crystal!)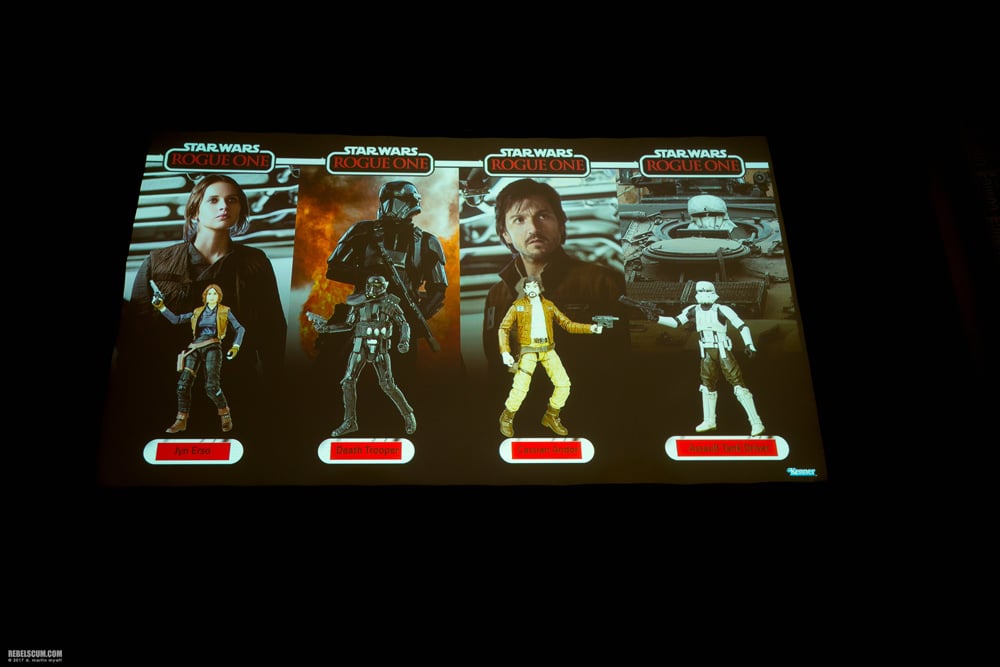 BLACK SERIES 6″
Rebel Fleet Trooper (with a removal helmet and the Death Star plans data card)
Dewback with a Sandtrooper (Tatooine)
Captain Rex (removable helmet)
General Leia Organa (The Force Awakens – with blaster and a removable jacket)
Maz Kanata (with chest that contains Luke/Anakin's blue lightsaber)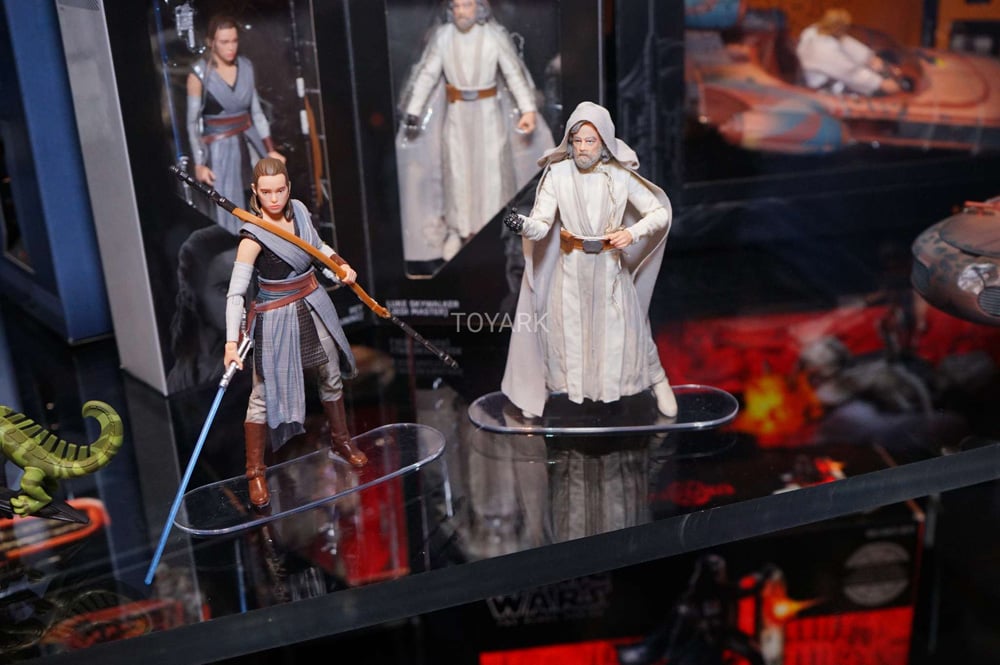 FORCES OF DESTINY
Senator Padme Amidala (Attack of the Clones, in her Naboo pilot outfit)
Here are some other Forces of Destiny items showcased at SDCC, including a new item that has drawn a lot of interest/speculation, that being Rey's staff (seen bottom right).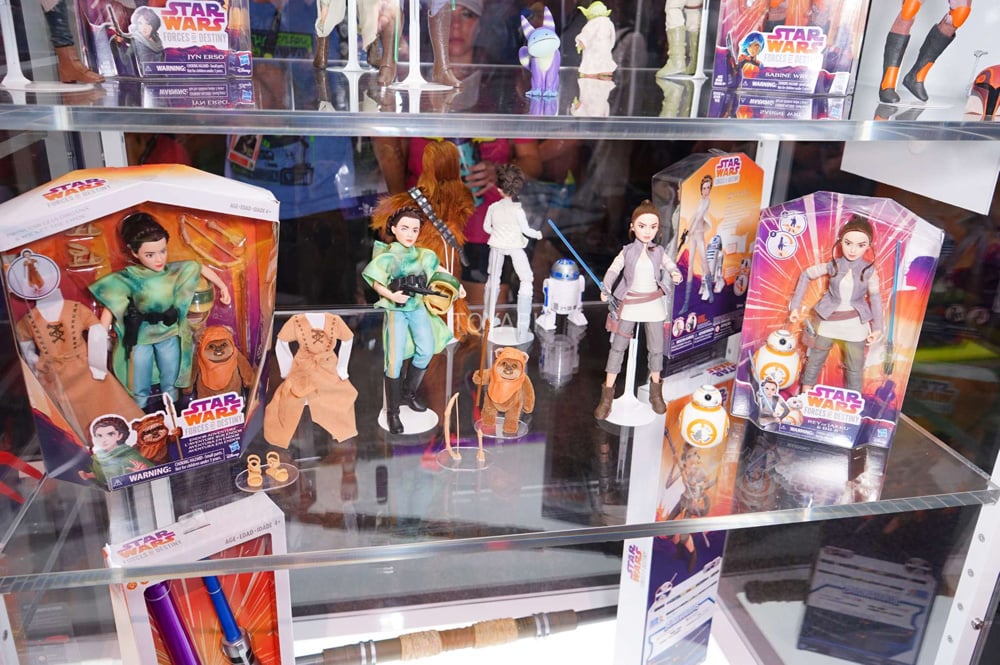 The panel rundown is courtesy of  @TheSWU , and thanks to news.toyark.com and rebelscum.com for the photos.
What do you think of all of the figures? I personally love the Force FX lightsaber, especially now that they make them with removable blades. Sound off in the comments below and be sure to head to the Cantina and discuss it with everyone there!
You can find my Force FX Twitter profile here @JohnnyHoey to discuss all of these figures, and you know we'll be talking about it on The Resistance Broadcast, you can write to us there @RBatSWNN on Twitter.
"For my all is Hasbro, and a powerful ally it is."
John Hoey is the Lead Editor and Senior Writer for Star Wars News Net and the host of The Resistance Broadcast podcast
"For my ally is the Force, and a powerful ally it is."